What's the Buzz? Our Top 12 AdTech Words From 2021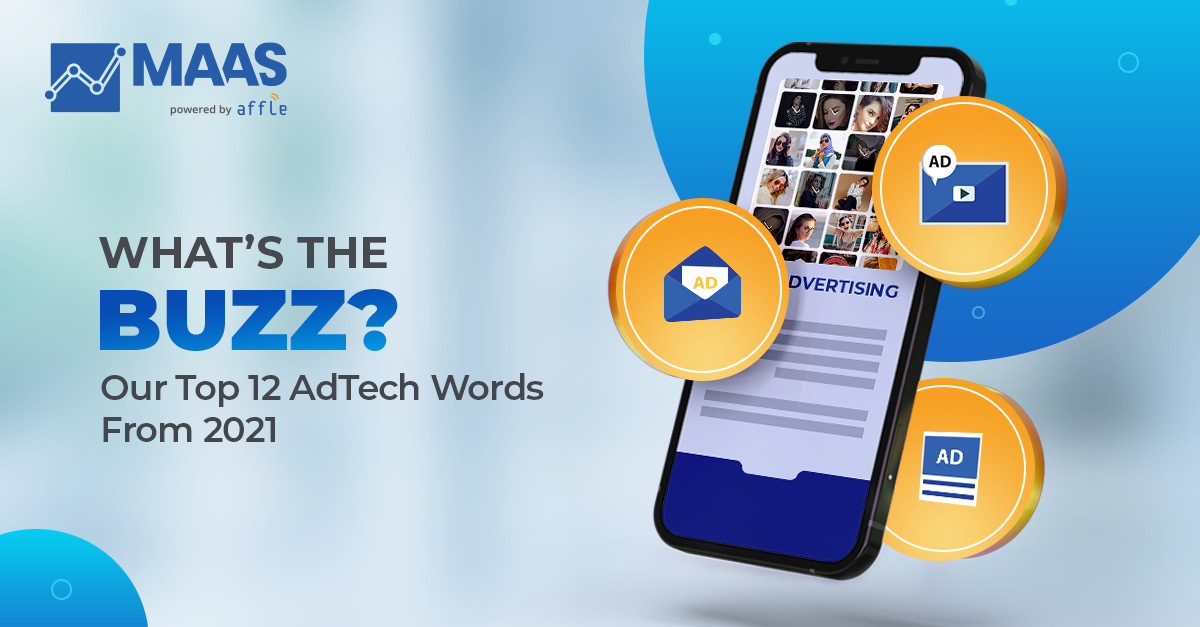 End of the year is an exciting time for industries as one begins to look back at all that happened in the year. The AdTech industry loves good jargon – and 2021 gave us plenty of buzzwords that were thrown around, made into hashtags and are likely to be carried well in 2022.
MAAS team puts together their favorite 12:
1. AI – Remember the famous track by Justin Timberlake – "What goes around, goes around, goes around, Comes all the way back around"? Seems like it was made for this buzzword! Ever since 2012, AI has been a buzzword that keeps giving. Whether it is its application in technology or marketing, there have been plenty of use cases of how AI is changing the way we approach personalization, customization and ad delivery.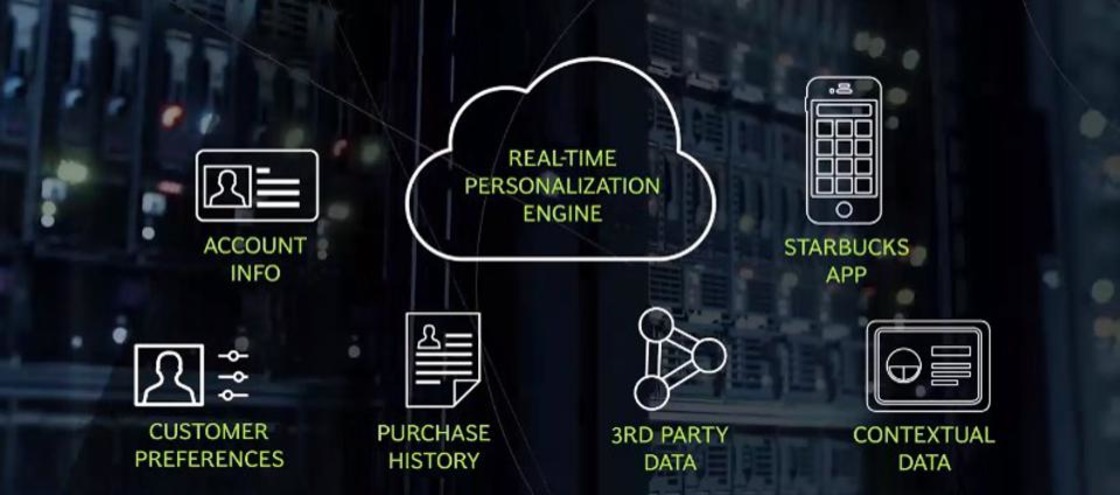 Starbucks increased user interaction by 150% with an AI powered real-time personalization engine. Image Source : Forbes
2. ASA – While Apple Search Ads or ASA may have been around since 2016, there has been a renewed chatter around ASA to get ahead of competition in the App Store and find users. Financial Times reported that ASA has seen a huge rise in usage and is responsible for over half of all iPhone app downloads. With Apple's push for privacy and changes to app tracking transparency, Apple will most likely benefit from ASA, with one of Apple's executives calling ASA as having "gone from playing just in the minor leagues to now winning the World Series."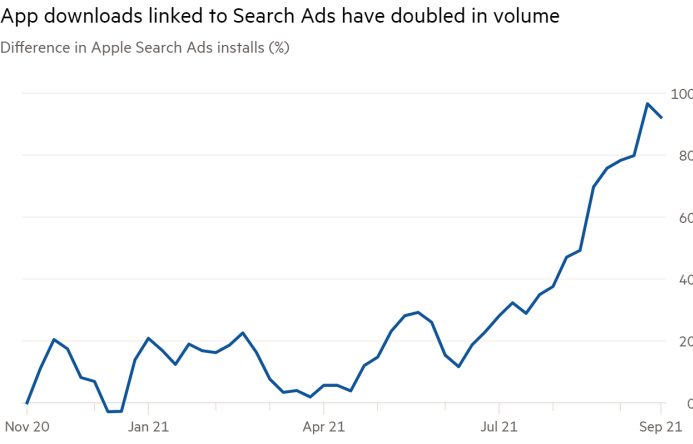 Apple's advertising business is set to draw in a revenue of $5 billion in FY 2021-22. It is also projected to earn $20 billion a year within 3 years. Image Source : Financial Times
3. Cryptocurrency – A tweet from Elon Musk was all it took for the world to get excited again about cryptocurrency.  Especially in a market like India, Bitcoin has become a topic of coffee table conversation. Even though there seems to be a lack of clarity on how the government regulations will affect the Indian crypto market, we are all set to see a massive growth in crypto apps as we head into 2022.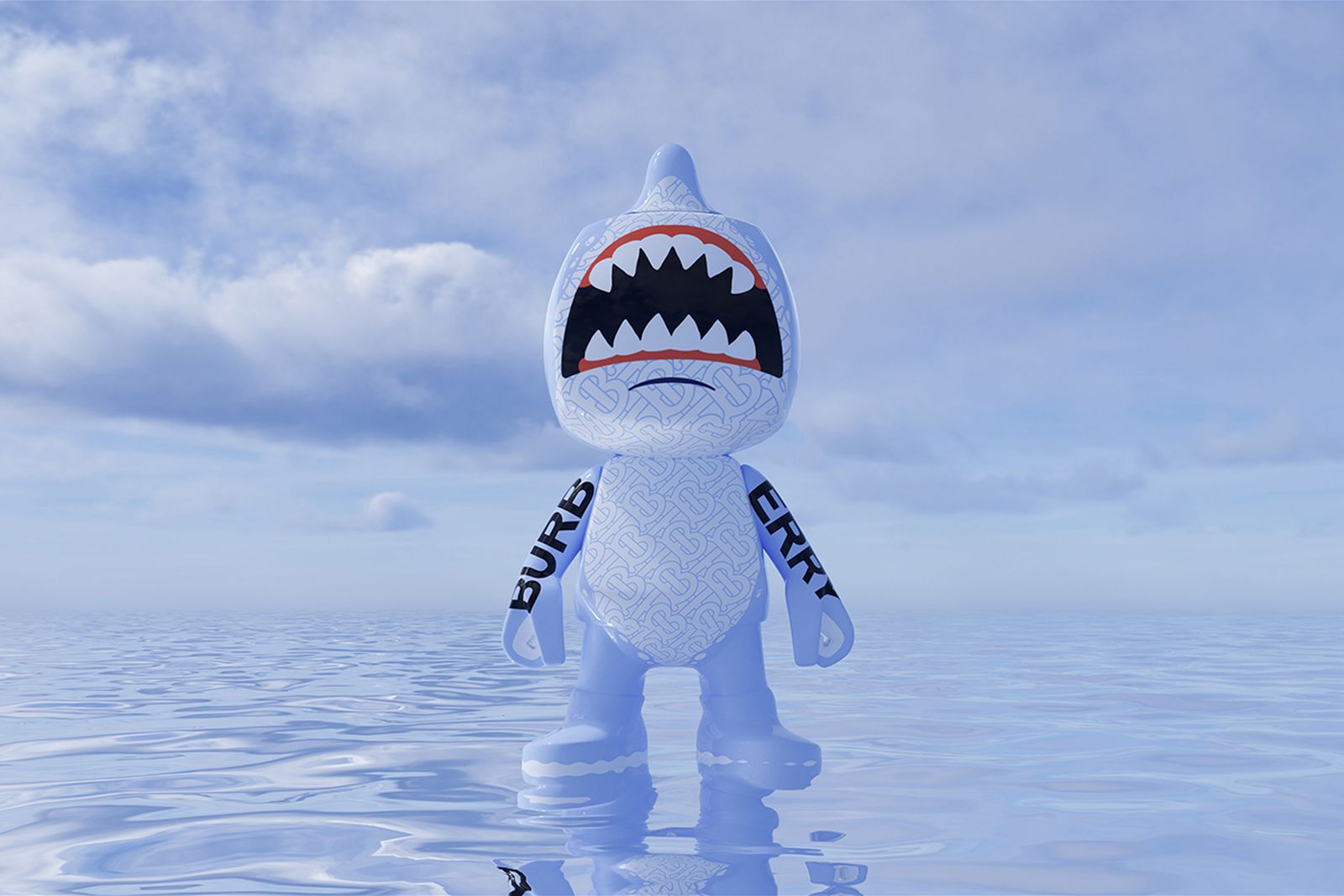 Crypto meets fashion : Burberry teams up with Mythical Games to launch an NFT (non-fungible token) collection under their title, Blankos Block Party. Image Source : Lifestyles-ns
4. D2C – If you are an advertiser in the Indian startup space, you would have probably heard D2C at every event. Not only have D2C brands in India captured the audiences' attention in the post-covid (well, that's another buzzword in our list!) world, they have also garnered huge interest from investors for the D2C rush.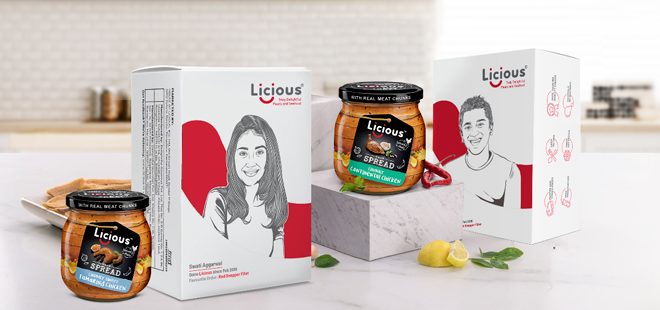 With a US $52 million funding, Licious becomes the first D2C unicorn from India. Image Source : Jungleworks
5. IDFA – An Apple event that doesn't shake up the AdTech industry? No, not possible! Apple's announcement in 2020 to kill the IDFA set the ball rolling for how advertisers would track iOS users and the way attribution would work. Want to know how the ecosystem is set to change? Check out our podcast with AppsFlyer's Sanjay Trisal where he talks about all things attribution. 
6. Incrementality – What's AdTech without the right measurement metrics, right? Measuring the incremental impact of the app marketing campaign can help you to understand how to allocate budgets judiciously. Incrementality measurement seems to have been a resolve for advertisers in 2021 and we expect we will hear more of this buzzword in 2022.
7. Influencer Marketing – Even as TikTok continues to dominate the short video space, the rise of short video apps in India, U.S, and Africa have made influencer marketing a buzzword for 2021. In India particularly, this is an interesting space with the rise of platforms such as Moj, Josh and MX Takatak giving rise to influencers beyond Tier-1 markets. The lesson for both short video apps creators as well as brands in 2021 was clear – you lose if you snooze influencer marketing. Want to know how MXTakatak used the MAAS platform to steer their user growth? Check out our award-winning campaign here.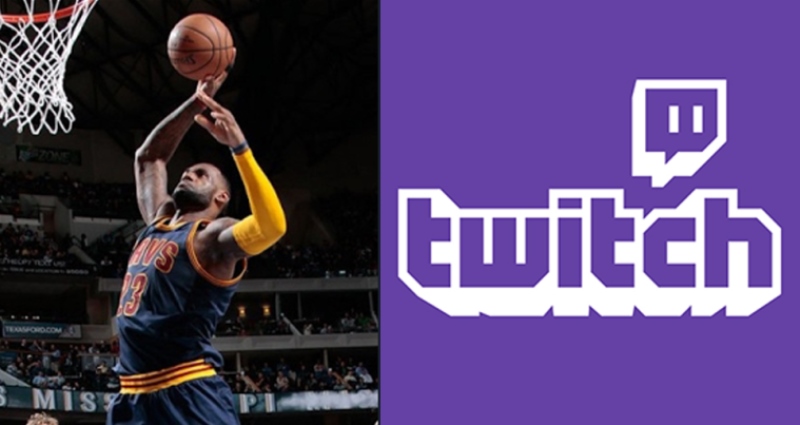 The National Basketball Association (NBA) partnered with Twitch, alongside eight creators/influencers to build excitement around the 2021 PlayOffs. Image Source : Sports247
8. iOS 14.5 –IDFA and iOS 14.5 go hand-in-hand. Ever since Apple announced changes to iOS 14.5, all the players in the AdTech ecosystem have been looking at how their approach to advertising will need to adapt to the new world. Here's one perspective from AppTweak on how to approach ASO amidst the changes to iOS 14.5.
9. Meta – The metaverse became the latest buzzword of the jargon-loving internet folks! Metaverse might be what science fiction is made of (check out the 1992 novel Snow Crash) but with Facebook rebranding itself as Meta, AdTech and internet enthusiasts are dreaming of what the futuristic world of metaverse will look like.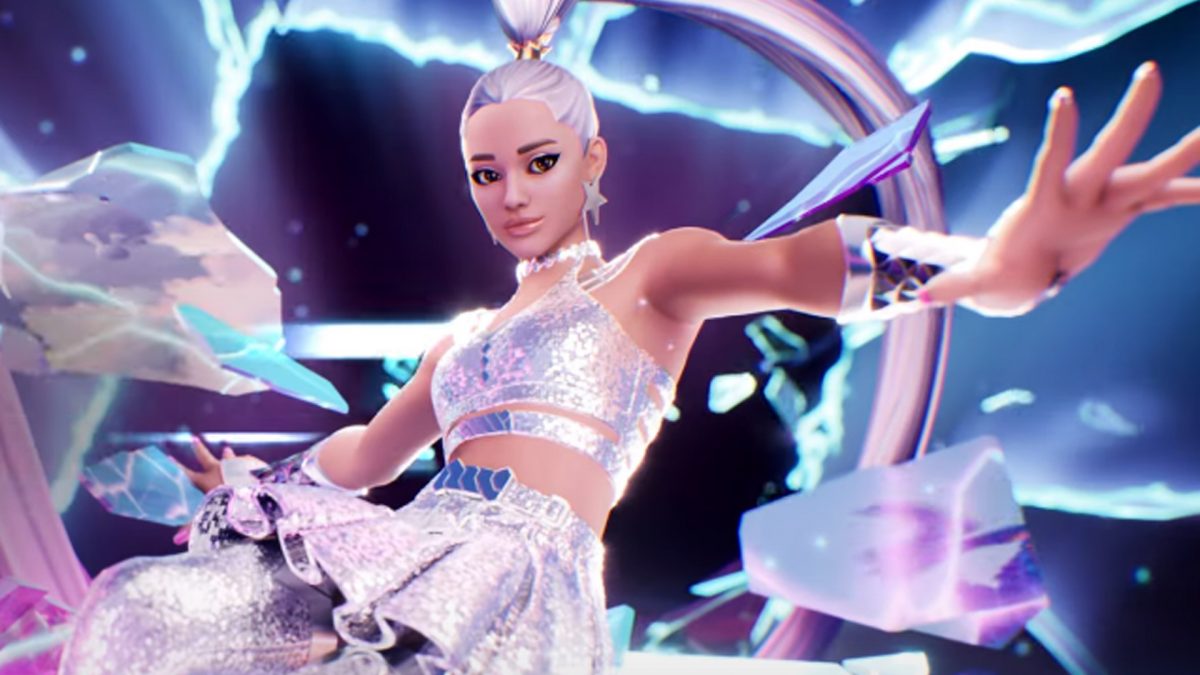 Ariana Grande and Fortnite's epic Rift Tour provided gamers an immersive experience of enjoying a fantasy fueled realistic concert right from their living room. Image Source : NAB Amplify
10. New Normal/ Post-COVID – Now this is one (or two if you fancy) buzzword you cannot escape! 2021 was supposed to be the year of the new normal as the world began to move into a post-covid scenario with businesses reopening. Many brands changed their approach to include "post-covid" into their marketing strategy. Old marketing approaches had no place in the post-covid world as customer preferences changed and brands began to take online more seriously. Especially for eCommerce, the rise of the new-age shopper in the new normal is one for the books! Check out our latest eBook to learn all about the new-age shopping behavior. 
11. SKAD – Is Apple creating another walled garden? The buzz around SKAD Network had app marketers seeking ways to gain granular insights into iOS user behaviors amidst Apple's device privacy policies. Improvements to SKAD 3.0 like the 'multitouch lite functionality' is encouraging news for mobile marketers. By early 2021, 20% of global programmatic bid requests were already compatible with SKAD. As we step into 2022, it remains to be seen how Apple modifies SKAD further in terms of reengagement campaigns, web-to-app journey analytics and conversions.
12. Superapps – The title of the "newly emerged buzzword of 2021" could very well belong to "superapps". From Africa to Asia, supperapps – an app that offers an umbrella of services under – have become a common strategy for user acquisition and growth. Particularly in the post-covid world (see, we told you it's a buzzword you cannot escape!) where customer convenience tops the approach, many companies are rebranding themselves and are even on an acquisition spree to offer everything to the user under one app. As people continue to stay indoors with renewed concerns around the pandemic, we are likely to see a continued evolution of superapps.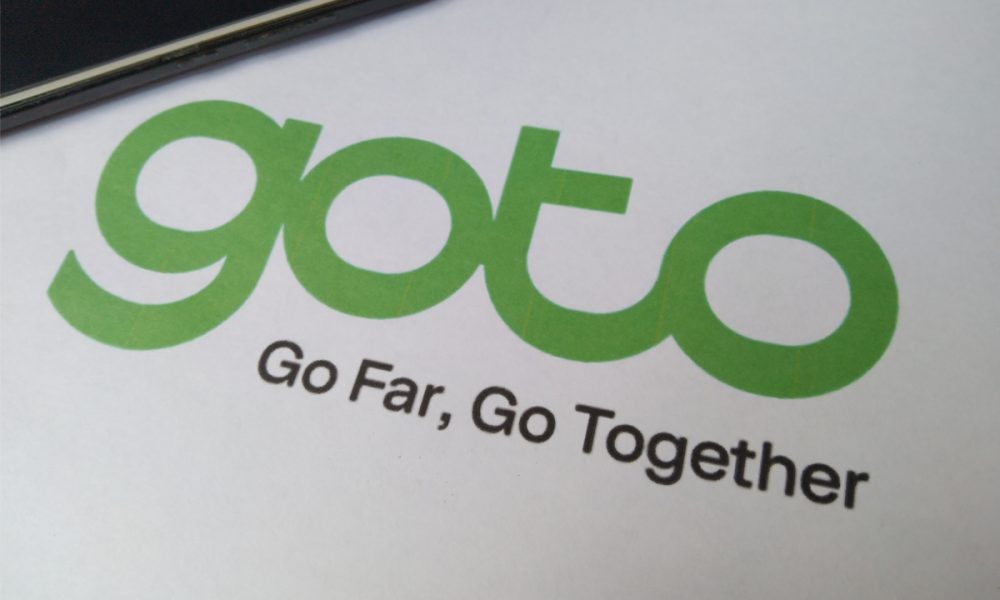 The merger of Gojek and Tokopedia gave birth to southeast Asia's leading superapp GoTo, at an estimated valuation of US $40 billion. Image Source : Pymnts.com
Did your favorite buzzwords make it to our list? Let us know your best (and worst) buzzwords of 2021! 
From Team MAAS, here's signing off for 2021. Thank you to our clients, partners, industry friends and readers. Here's wishing you all a healthy, prosperous and joyous 2022.