As Good as Gold! MAAS Wins Most Outstanding Programmatic Platform With 25 Industry Recognitions in 2021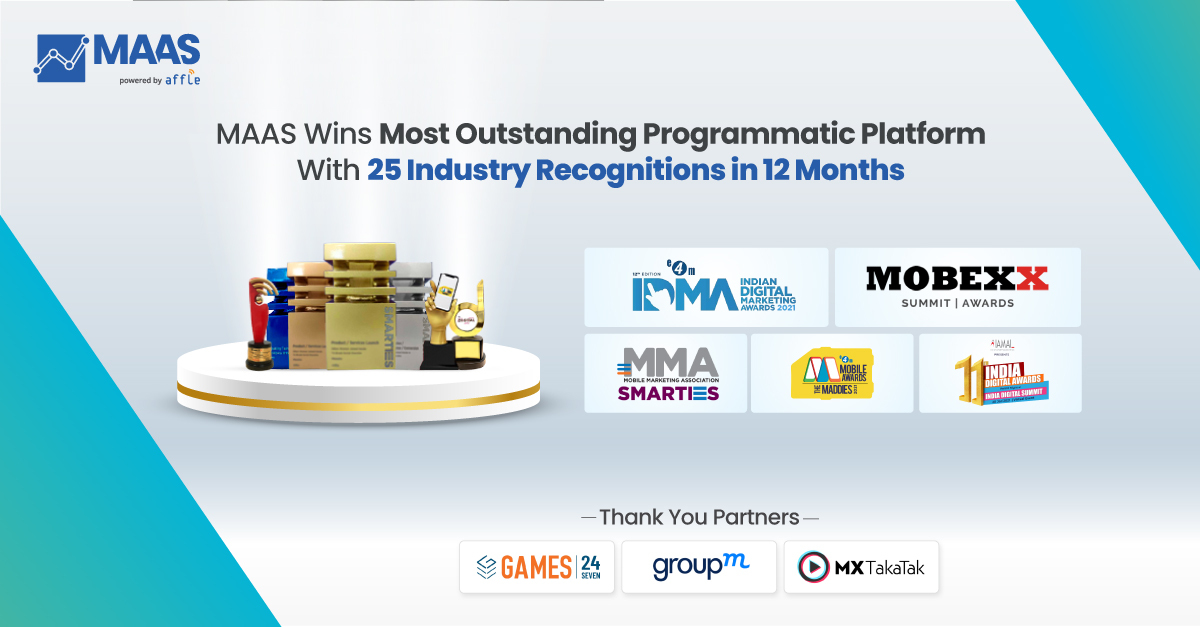 The 2021 edition of the prestigious Mobexx Summit Awards organized by Adgully recognized Affle's MAAS as the Most Outstanding Programmatic Platform for Mobile Advertising. MAAS also bagged five golds and three silvers for its campaigns with RummyCircle,  My11Circle of Games24x7 and MX TakaTak of MX Media and Entertainment Pvt. Ltd.
Across mobile-based categories MAAS won Gold honors in categories like Mobile Advertising Excellence In App Install Campaign, Best Mobile App For Video Entertainment & Sports, Best Mobile App In Social & Networking for MX TakaTak and Best Mobile App For Games, Mobile Advertising Excellence In Mobile Games for Games24x7. The Silver honors were secured in categories like Mobile Advertising Excellence In Content Marketing, Mobile Advertising Excellence In Launch Campaign (M&E) for MX TakaTak and Mobile Advertising Excellence In Messaging Campaign for Games24x7.
Games24x7 teamed up with MAAS to sustainably increase their gamer base with the award winning campaigns – Making Bharat Hit A Six for My11Circle and It's Time To Win It All for RummyCircle.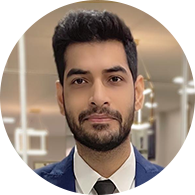 Gaurav Verma
, Director – User Growth, Games24x7 commented,"
Online skill gaming in India has witnessed an upward trend in the last couple of years. To complement the unparalleled user experience on our platforms, we needed a partner who could support us in reaching out to new players. MAAS' expertise in targeting the right, high-quality audience through a diverse offer of acquisition channels has worked well for us in introducing our platforms to more users across the country."
The mobile marketing campaigns of the fantasy gaming leader also won 6 golds, 3 silvers and 5 bronzes throughout 2021 in prestigious award summits – The Maddies 2021, Indian Digital Marketing Awards 2021 and 11th India Digital Awards across categories like Best Use of Mobile to Drive Sales, Best Use of Native Advertising, Cross Mobile Integration, Most Effective Use of AI, ML, DA for a Campaign & Business Optimization to list a few. 
MAAS and MX TakaTak, in partnership with GroupM, delivered stellar marketing results through its award winning campaign – Nurturing Bollywood Badshahs In Every Lane.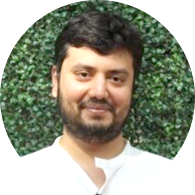 MX Player's Head of User Growth,
Niraj Mishra
, said of the wins,"
We are absolutely delighted to see the recognition coming our way for MX TakaTak's mobile marketing campaign with MAAS. The concept of creator economy is increasingly getting popular in India and we are honored to play a role in providing an immersive and interactive platform to our users for showcasing their content creation abilities. MAAS helped us reach out to a broader demography beyond the metros with their advanced and diverse user acquisition platform. We look forward to sustainable growth and strengthening our partnership with the team."
MX TakaTak also delivered stellar performance at the MMA Smarties (India) 2021 with gold honors for Best Use of Vernacular Language in Mobile Advertising.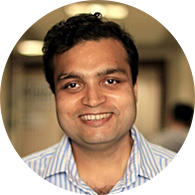 Commenting on the wins,
Vipul Kedia
, Chief Data & Platform Officer and Head – MAAS India, said,"We are honored to have been recognized for our work with Games24X7's Rummy Circle, My11Circle and MX Player's short video app, MX TakaTak for powering high-impact mobile campaigns. MAAS' unified audience platform with a diverse offering of channels for mobile app user acquisition has helped the brands scale well and reach out to high LTV users. We look forward to growing our partnership with them even further."
With its unified approach for app advertising across multiple channels, MAAS empowers advertisers to make the most of their UA budget. A single, integrated dashboard gives advertisers a holistic view into their campaigns with granular insights and optimization capabilities. With unification, the MAAS platform helps advertisers to optimize audience targeting, maximize the quality of users, and leverage insights to empower decisions.
Check out the award winning case studies right here :
If you are looking to carve out strategic UA campaigns that impact the market beyond numbers, connect with us.