Unlocking the eCommerce App Potential for MENA's Upcoming Festive Season: A Trends Infographic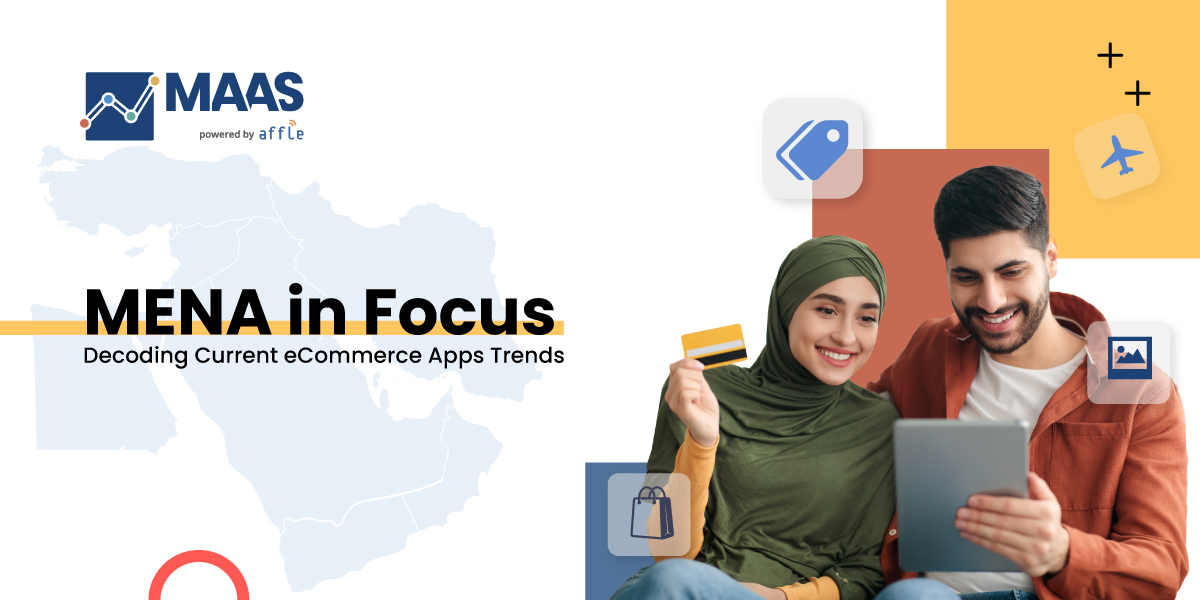 The Middle East and North Africa (MENA) region has carved a niche in the global eCommerce market. With a flourishing, tech-savvy population and a rich tapestry of cultures, the region has emerged as a hotbed of opportunities for app-based businesses worldwide. MENA region's peak shopping season is about to begin with exciting shopping events like Outlet Festival Riyadh, Halloween, and later the big-bang events of Single's Day, Black Friday, and Christmas. As shoppers gear up for the vibrant shopping season, eCommerce app marketers have plenty to look forward to and unlock the potential for user growth for MENA's upcoming festive season.
Unraveling MENA Region's Unique Challenges for eCommerce Apps
While the opportunities for app marketers are aplenty, the region also comes with its challenges that make it tougher to crack the marketing success code if you don't invest in the right advertising partner or technologies.
Audience Diversity:

MENA's cultural diversity is both a strength and a challenge. Crafting marketing campaigns that resonate with this multifaceted audience can be a complex endeavor. Ask your ad partner on the targeting mechanisms and understand if the audience is relevant for your goals. It's also important to go beyond demographic segmentation and get audience recommendation that allows to create various segments on top of your audiences based on campaign data, lookalike audiences, and create high-performing segments to further enhance targeting. However, to enhance reach it's also important to dive into campaign insights and find if you are tracking overlapping audience as this can potentially affect your eCPA. Here it's worth asking your ad partner

how you can find the true value of

ad spend to reduce such overlap.

Mobile-Centric Strategies:

MENA's mobile-first ethos is an opportunity waiting to be seized. However, it also means that marketers must develop strategies tailored for mobile devices to establish genuine connections with consumers. Go beyond tracking the conventional metrics and get a better understanding of down-the-funnel events to achieve high-LTV users who are increasingly mobile-first.

Payment Preferences:

MENA boasts a unique blend of traditional and digital payment methods. Understanding and accommodating these preferences is pivotal to achieving conversion rates that count.

The Advertising Labyrinth:

With a projected advertising expenditure surpassing

$12 billion by 2024

, MENA's advertising landscape is vast and highly competitive. Solving this puzzle involves a unified platform that enables real-time campaign optimization for improved ROI.
How to Navigate Growth for eCommerce Apps for MENA's Festive Season
Every eCommerce marketer operating in MENA faces a common challenge – how to optimize their marketing budget effectively. While this is a question that every marketer faces, but it gets more important when trying to capitalize on key marketing events and festive season opportunities.
The first step to this optimization puzzle is selecting the right marketing channels. This choice is often dictated by the app's growth stage. But one doesn't need to navigate this on their own and face a hit-and-trial. With the right ad partner, marketers can leverage their ad partner's AI capabilities to explore the right media mix. The AI-based intelligence can also make optimization insights easier to navigate – which channels are performing better, where should your budgets go to, what kind of creatives or channel optimizations can you make? All these questions can be easily answered with the ad partner's capabilities on what insights they can deliver.  Take the guessing game out of marketing success and leverage AI-based intelligence to find the true value of ad spends to navigate the growth for your app. 
Measuring the Pulse of Success
But the journey doesn't end with formulating a strategy. To truly succeed, you must stay attuned to the dynamic trends that define the eCommerce space in the MENA region. MAAS Platform's extensive experience in running eCommerce campaigns within MENA equips our team with invaluable insights to share.
For a deeper dive into the eCommerce landscape of the MENA region, refer to the infographic below or download your copy: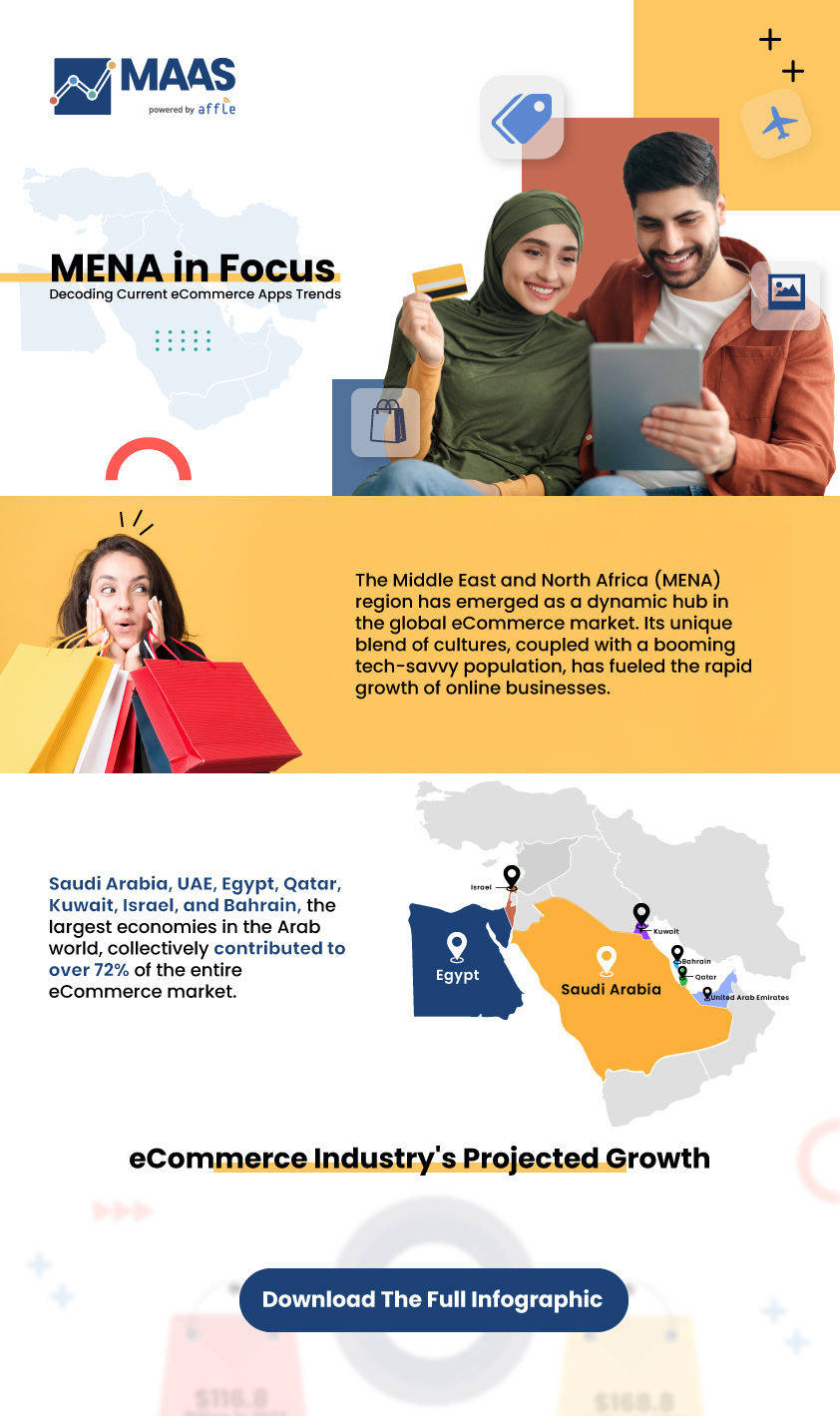 Download the Full Infographic.
In the run-up to the festive season, it's a pivotal time for app marketers. Before you immerse yourself in the upcoming celebrations, take a moment to review your app marketing strategies. This includes scrutinizing your audience, targeting methods, creatives, and performance analysis. Reach out to us for a free audit of your app marketing efforts and let our experts suggest the right growth path!