5 Mobile App Marketing Lessons for the Lunar New Year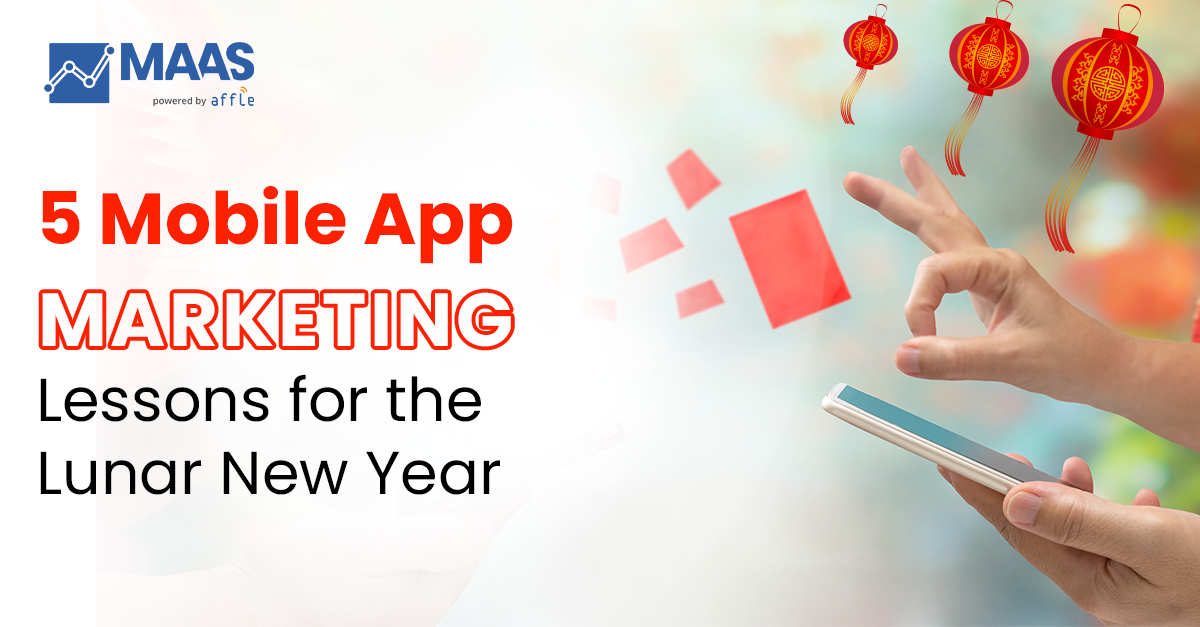 The Lunar New Year emblems of the rabbit (Chinese New Year) and the cat (Vietnamese Tết) are hardly coincidental. Signifying watchfulness, pragmatism, hope and prosperity, the zodiacs have correctly predicted the consumer mood of the year. This year is one of the firsts to cement mobile app marketing user behaviors that have been evolving across the global app ecosystem in the past couple of years. However, with a downtime in the overall economy, caution is a keyword deciding purchases.
The lunar new year of 2023 is going to be a significant occasion for southeast Asia as they get the opportunity to relive the complete glory of the traditional rituals and customs. Celebrations herald good times for app marketers. In our latest blog, the team compiles a list of six app marketing strategies designed to scale your user acquisition quality and revenue for seasonal events.
How to Leverage Mobile App Marketing for Seasonal Events? Lunar New Year Edition
Local & Personalized Mobile App Marketing Communications Equals User Increment
Brands go all out for the season to appeal to users. Oftentimes communication has failed to hit the mark due to a lack of genuine appreciation of the event's cultural significance. While the red and gold colors are the hallmark of a lunar new year, brands implementing humane cultural elements have found more user adoption.
Approximately 1.5 billion people celebrate the festival among various Asian communities. Each community has distinctly separate cultural significance of the new year. While the Chinese will celebrate the Year of the Rabbit, the Vietnamese community is all set to welcome the Year of the Cat. Similarly, hongbaos, gratitude for elders, visiting home for the new year, family feasts are other significant elements of the event. Ads portraying these subtle cultural similarities and dissimilarities find greater favor among the audience over the cliched lanterns, red and gold motifs. Here's a quick mood chart from the team to identify your core ad themes as the weeks lead up to D-Day.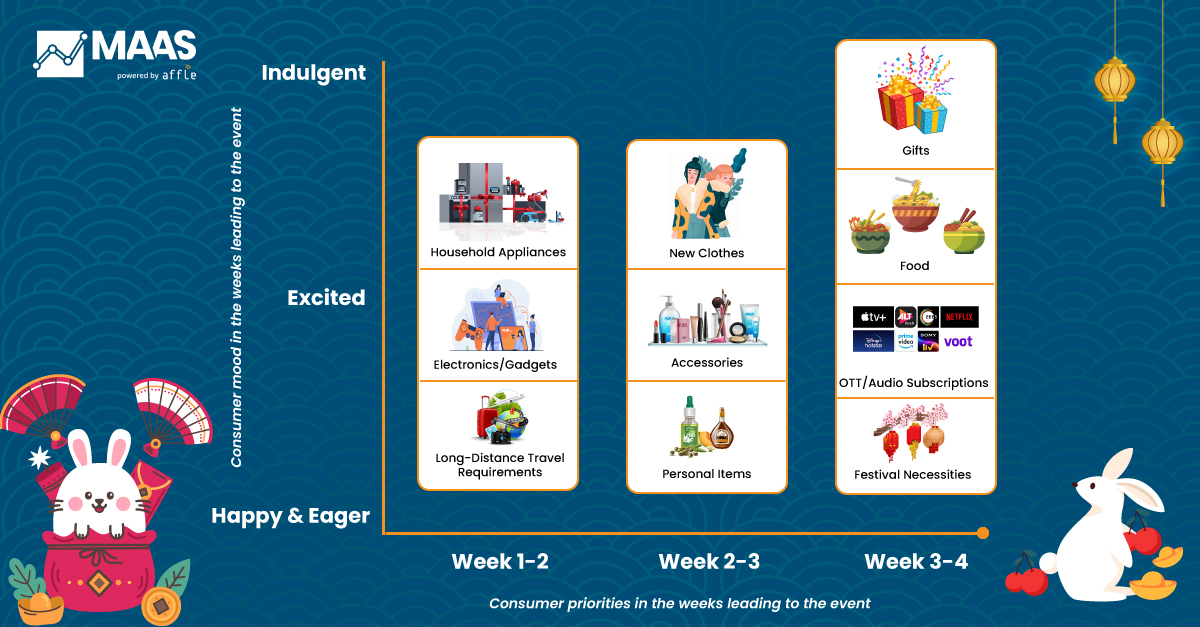 A data management platform (DMP) is going to be crucial for the weeks and months ahead to ensure your seasonal communications always hit the right mark with the right audience. How does a DMP help to scale and monetize your user acquisition? More on that in the next point.
Partner Up with an Audience Platform Offering Deep Data Pools to Segment & Acquire Users
Globally, some categories have recorded app sessions growing over 54% during the lunar new year making the season a prime time for acquisitions and retention. This decade is vital to app marketers in how they get to know their audience. Millennials and genZ are rapidly becoming the highest spending segment of the population. The younger generations are tech savvy and also quite attuned to their individual cultures. Localized, personalized, contextual ads are the way to win their hearts – but how to accomplish that through your media strategy?
The age group of 21-45 shows a common inclination for connected devices. The right audience platforms are powered by data management platforms, with repositories of billions of connected devices, consistently studying device behaviors and user intent. With a deep data pool, a DMP can suggest customer and lookalike profiles segmented on the basis of :

online behavior [browser, shopper, deal hunters]

persona [professional, trendy, budget]

location, language, gender, age

consumer preferences [technophiles, bibliophiles, travelers, foodies, etc.]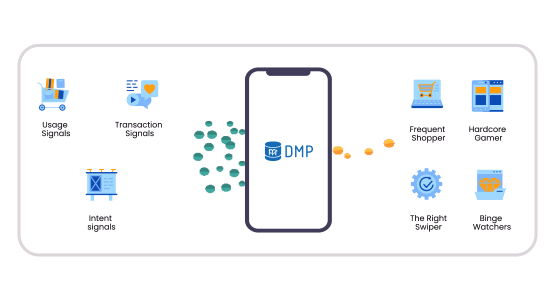 MAAS unified audience platform is powered by our very own mDMP connecting about 2.1 billion devices, allowing us to help advertisers create accurate consumer profiles for quality targeting and conversions.
Diversify Lunar New Year App Marketing Communication Touchpoints
With your audience segmented, the next part of the mobile app marketing puzzle is to figure out the right combination of channels that would work for you. A tip from the team that has stayed true – "A lot of brands are familiar with Google UAC and Facebook but rarely explore audiences outside these channels. It will be a good time to expand into options like a unified platform to streamline all your marketing efforts onto one dashboard and get actionable insights that truly matter." 
Programmatic ad placements, native app store recommendations, lock screens, minus one screens, eMail, SMS, Apple Search Ads – are a few recommended channels to look at to amplify conversions. The teams' observations from internal data has shown advertisers benefitting from programmatic and ASA led media mixes. Categories like eCommerce, FinTech, FoodTech have regularly recorded conversion ratios between 39-54% with their campaign diversified across programmatic, OEM, Apple Search Ads and premium inventories.
A New Year & New Format to Track User Acquisition KPIs
User acquisition is no longer just about the installs, it is more about creating an immersive journey. Slice-and-dice analysis has become the need of the hour to amplify any mobile app marketing strategies. The variety of user interest generated during seasonal events like the Lunar New Year, helps to identify and understand your ideal customer profile and their lookalikes better.
This year if your resolution is to scale your user base, customer lookalike modeling must feature at the top of the agenda. And for that, you need a deep understanding of who is choosing to engage with you. Dig deeper into your pre-install numbers and make optimization the mantra.
What can you track and how?
Mobile advertising partners can help with a unified dashboard to track :
overlap of audience across channels limiting unique reach

utilization of ad spends mapped to installs and signups

competitor ranking analysis for conversion and engagement metrics

analysis of top converting user profiles based on intent, affinities, location, language

reports of spends and recommendations to reduce wastage
If you would like to know more about how deep-tracking helps scale user acquisition KPIs, check out our success stories from southeast Asia for brands like GCash, Jago, McDonald's, KFC and HSBC.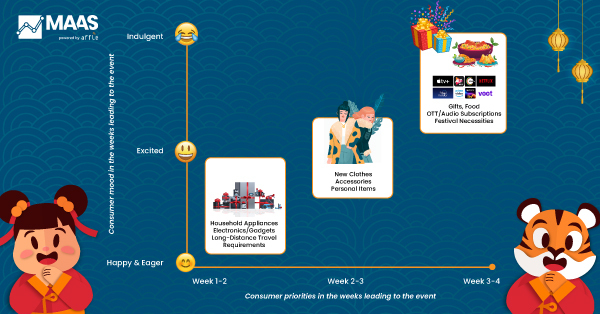 The New Year Cocktail of Seasonality, App Marketing, Omnichannel
Time for a small show-and-tell. McDonald's was looking to acquire quality users who would increase footfalls to their Indonesian outlets during a popular festival. The QSR giant adopted mobile app marketing as its key strategy to target foodies across the region. They chose gamification as a creative strategy, where users are rewarded with coupons that can be encashed for drive-thru orders. MAAS platforms audience segmentation, channel diversification and campaign optimization together helped McDonald's secure conversion increments of 230%.
This Lunar New Year traveling back to family and friends will be a key preference for users, signifying an intent to unplug from their devices and spend quality time beyond the digital world. App marketers determined to be part of their users' celebrations, can look to explore omnichannel creative strategies to blur the lines between the physical and digital. And if you need any help to create impact like a certain burger chain, feel free to count on us!
Here's hoping for a prosperous, healthy and happy new lunar year!