Webinar Recap: From Intuition to Institution – How to Leverage AI to Improve Digital Marketing Campaigns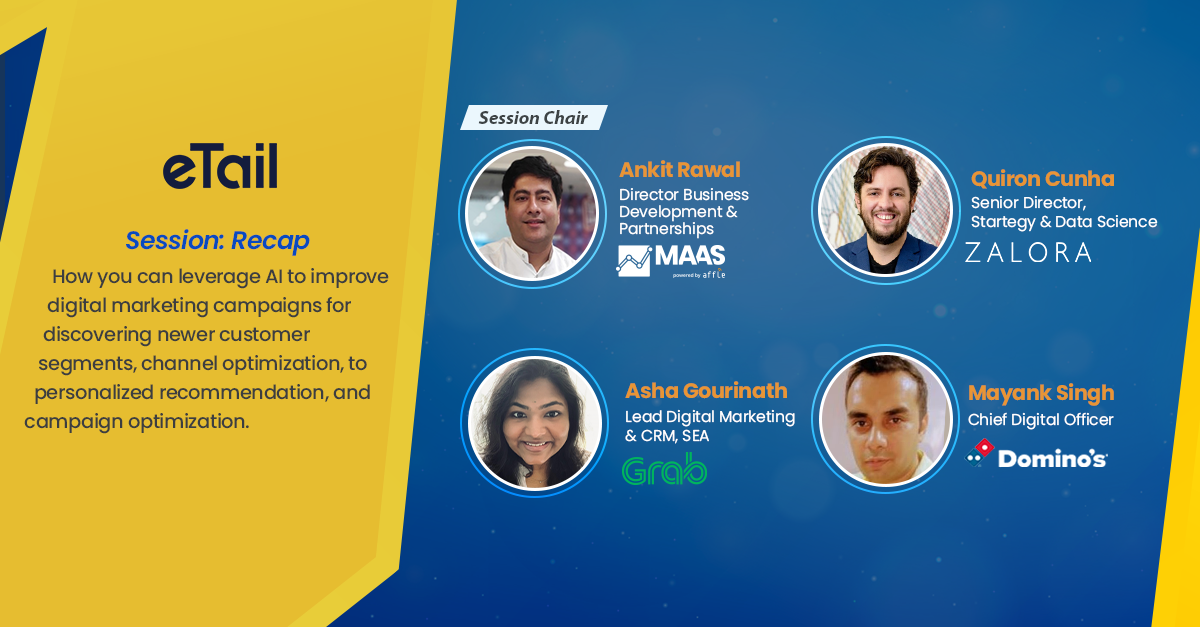 The AI revolution is coming – we have been hearing this for some years now, and rightly so. In recent years, there has been an explosion of AI-based services deployed in businesses across industries, including marketing and AdTech. According to a study by PwC, it is estimated that AI could contribute up to $15.7 trillion to the global economy in 2030. 
AI is moving beyond just basic data mining or analysis. Businesses today acknowledge that AI is not only transforming the way they do business but also impacting other areas such as email marketing, customer service, and sales. A McKinsey survey found that 50% of the survey respondents had adopted AI in at least one business function. 
We are entering into an era of moving from intuition to institution – whereby AI is on the agenda of every marketer. Whether it is to improve their digital marketing campaigns, discover newer segments, channel optimization, or to set up personalized recommendations, AI has plenty of use cases for the modern marketer. Any marketing campaign has four main anchor points – 
Market – the target audience segment you speak to as a brand
Message – the recommendations and messaging to what creative copy you want to use esp. personalized to reach out to your target group
Media – how you reach that audience, be it social, paid or digital channels
Measurement – measuring the effectiveness of ad campaigns and optimizing further
In a recent webinar with eTail, Ankit Rawal, Director Business, Development & Partnership from Affle's MAAS joined panelists from Zalora, Grab, Dominos who shared their perspectives on how they are using AI and ML in their digital marketing campaigns.
Here are some key takeaways from the session:
1. Channel and Value Proposition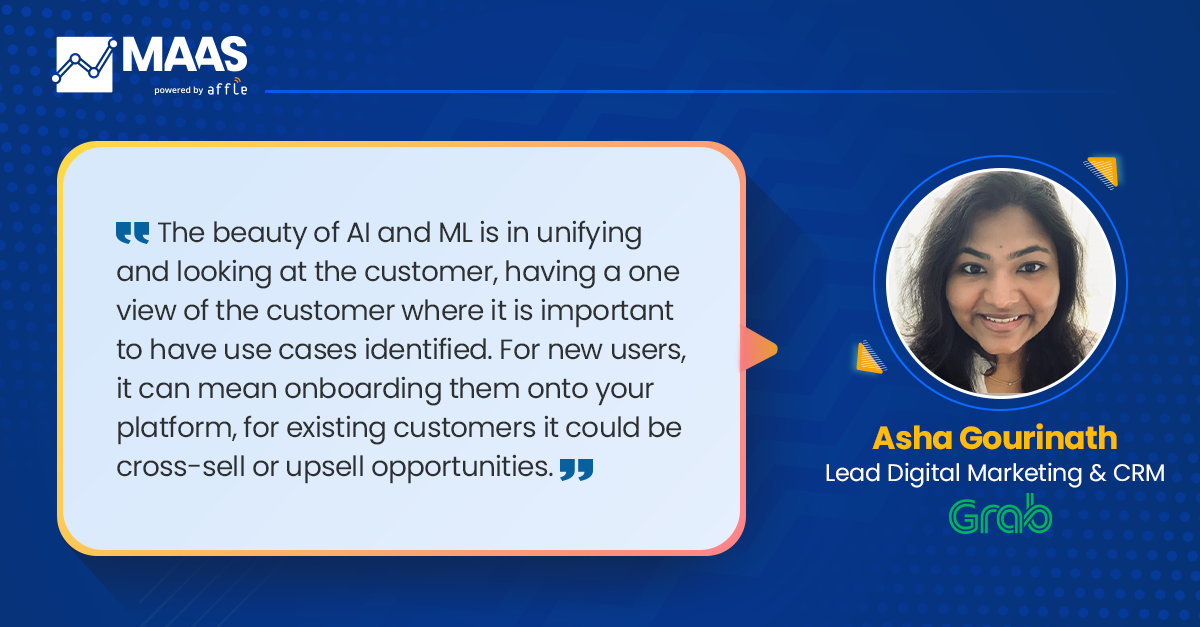 Today's customers are not linear. They use different apps for different times and sometimes interact with the same app in different ways. For example, an app that offers both hyperlocal delivery and food delivery will often serve two different sets of users and each of them will have a unique value that they can derive from the app. Using AI and ML can give you these insights into having a holistic understanding of the right set of users and the channels they use. Understanding who those customers are can help to set the tone of the campaigns, whether it is identifying the right marketing strategy, creatives being deployed or the right budgets. This way, you can deploy AI tools to automate demographic and budget adjustments and increase your ROI.
2. Create Personalized Recommendations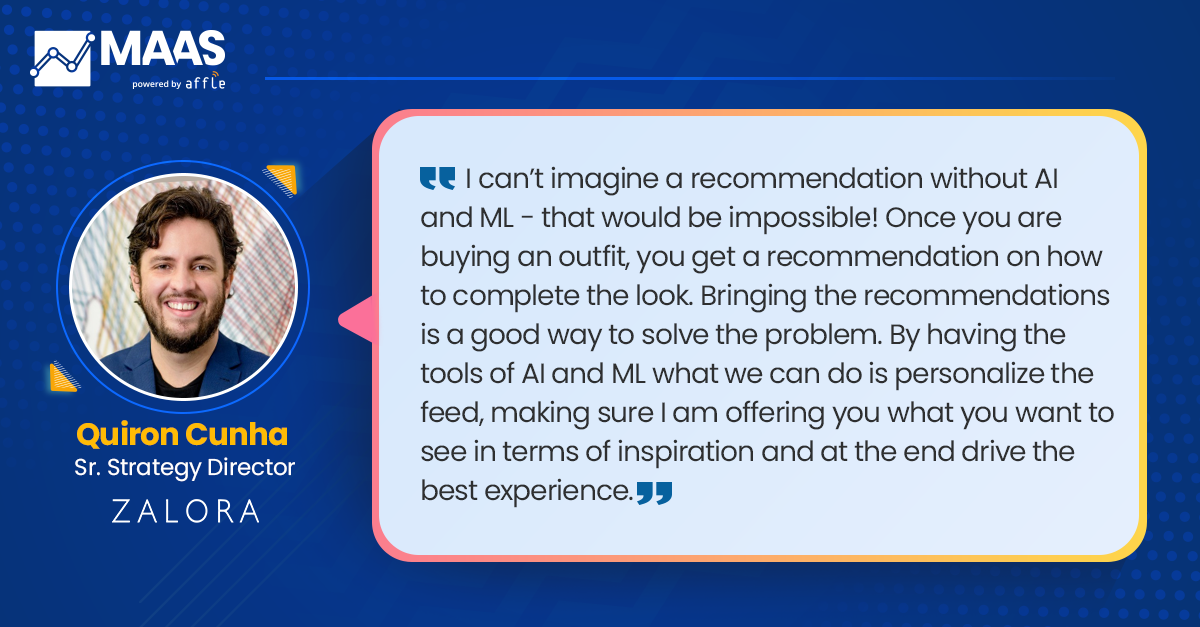 More and more customers demand personalized ad experiences, but they also want privacy. As marketers are realizing the need to serve personalized experiences, AI and ML can help them to make decisions around creating such recommendations. For instance, predictive learning models help marketers to serve ads for product discovery which a user segment is most likely to buy. Such recommendations go a long way in creating personalized user experiences, making a user seen by the brand and more open to interacting with the ad and eventually buy. Using these technologies, serving hyper-relevant ads, content and offers can improve your click-through rates and conversions. eCommerce and retail segments also use AI-based techniques to create lookalike modeling, segmenting their own customers and creating niche behavioral segments to create distinguished messaging. Personalization doesn't stop at the user level but also allows marketers to look at channel optimization.
3. Run Multiple Creatives at Scale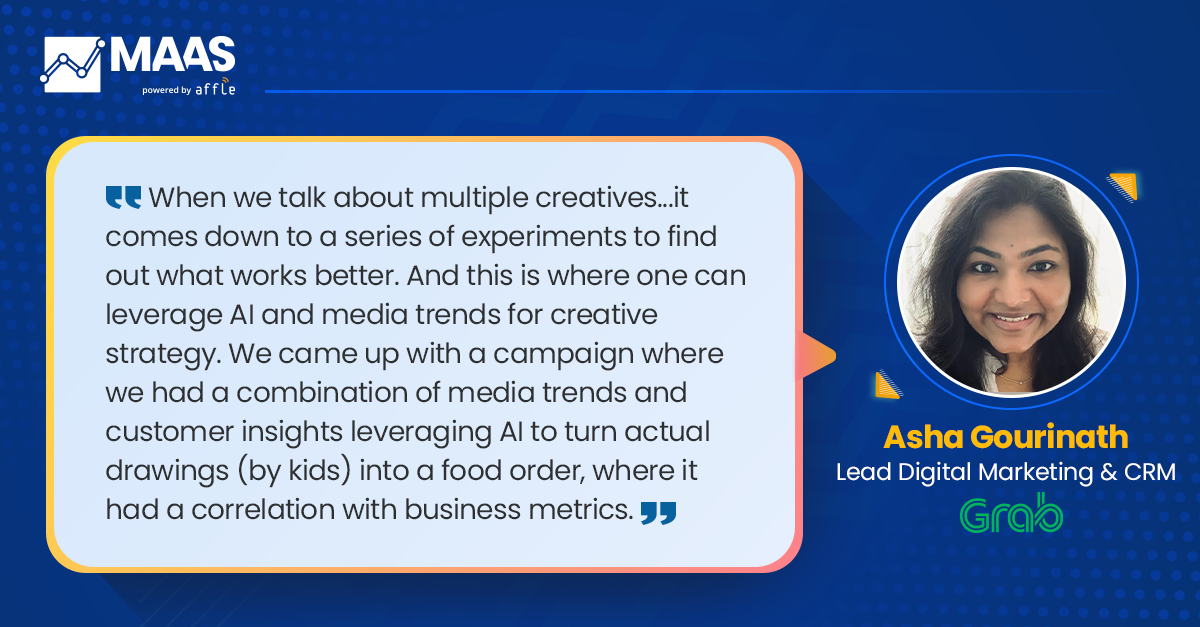 Many advertisers would agree that in today's marketing, product-driven ad creatives with multiple variables to play on are a huge need. A single banner can today have multiple colors, different CTAs, as well as placements. This is where AI for ROI-focused ad creatives comes into play. As we notice in the campaign by Grab, a series of experiments obviously are needed to find out which creatives work better for you. But when running multiple creatives at scale that target different segments, it can get overwhelming for advertisers to get real actionable insights. Having an ad partner who is equipped with tools and data platforms that can give you real-time actionable insights into which creatives work well with what kind of CTRs can change the marketing game. Of course, a human element to creatives in addition to AI cannot be ignored. You still need a strong marketing and creative team to take your message to the audience. But whether it is choosing the right creatives format that enhances engagement or having the right copy, colors, or placement, AI-based tools with your ad partner can help you to quickly identify trends and make decisions.
4. Measurement and Attribution for Optimization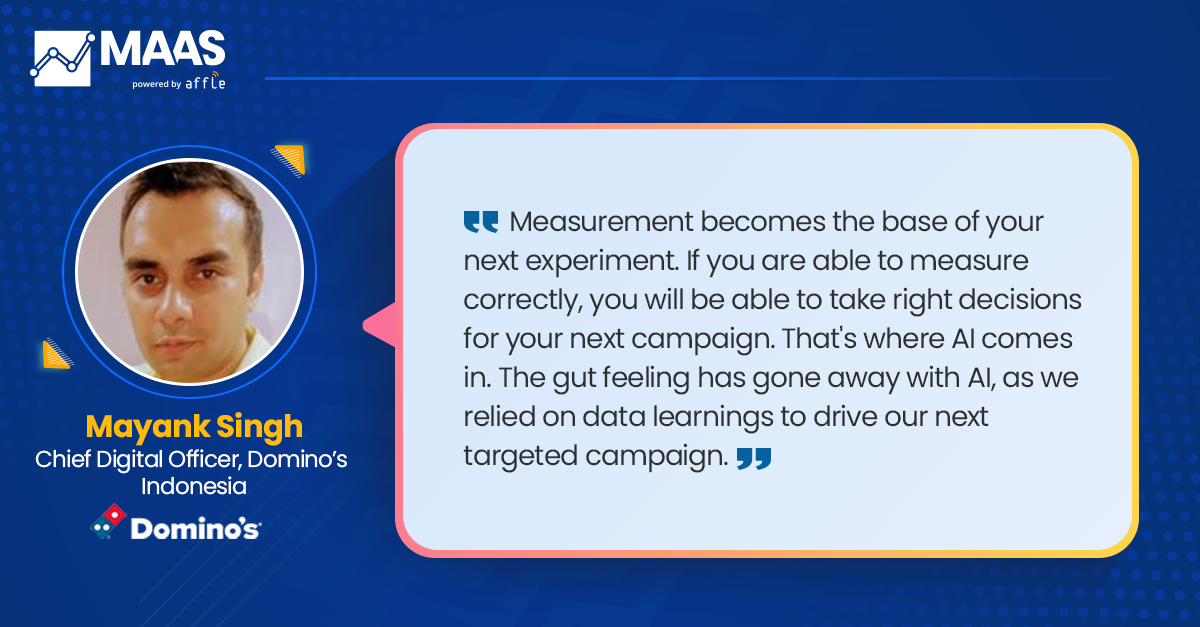 Reaching out to the customer with the right offers on the right channel can make a significant impact on the success of your campaign. By studying your own data and creating a model based on that, you are able to better suggest which channels worked historically. Rather than being linear, you can create multiple user journeys for each segment. And the only way to improve the performance of each channel is by measuring attribution correctly. If a rule-based attribution model works well for one vertical, it might not be the same for you. Instead, rely on attribution that makes sense to your KPIs and you will have a better understanding of what channels to optimize towards. Often, marketers are surprised to find that an organic channel can perform better than most paid channels. This is because they are only looking at last-click attribution and investing in it. When you have the right data insights, you are able to see a holistic picture of what channels are contributing to the entire funnel even though they might not be driving direct sales. Having a complete attribution analysis by looking at the right data can help you to take these decisions and improve the efficiency of your campaigns. Against the backdrop of iOS 14, the question of attribution has become even more important. A lot of marketers are also beginning to talk more about incrementality to see the incremental impact of channels and optimize performance.
Wrapping Up: Is AI the New Electricity or Hammer in Hand with Every Problem as a Nail
Last few years, a lot of companies are using buzzwords like AI even when it is nowhere related to them. Interestingly, AI is the most trending and abused word. When a company is looking at making an entry into AI for marketing goals, it is important to look at scale and data integrity before embarking on the AI journey. It also helps to have a single source of truth of customers to unify your marketing efforts. AI for marketing can be used in several different ways as demonstrated by the webinar panelists. Start looking at the right data collection before you think of using AI-based technologies or building in-house capabilities. Surely, AI can be akin to industrial electricity that transforms all businesses, but there has to be an entry point and building blocks before it shows a larger business impact.
Catch the full webinar here and join the discussion on our social media channels to share your thoughts on how you have used AI in your marketing campaigns: