Mic'd Up With MAAS Episode 20 : Modern Day Brand-Building With Anish Daryani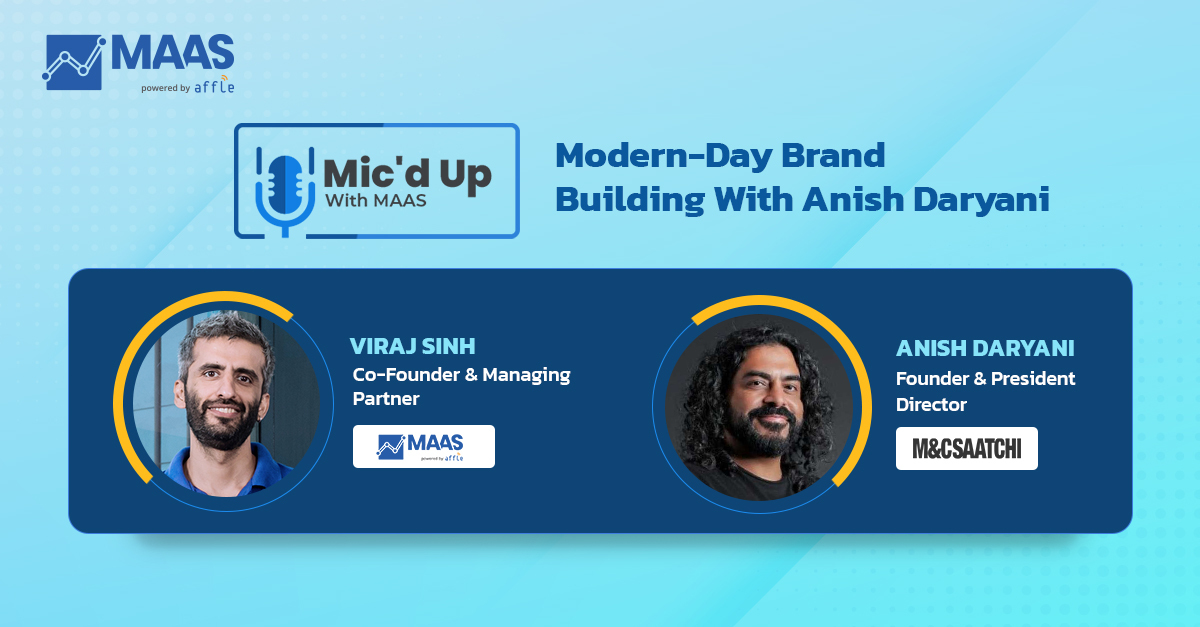 Today brand-building has evolved from being a spectacular show to a carefully crafted data-led strategy. How have modern-day brand marketers evolved to blend performance and brand marketing? In our latest episode, Anish Daryani, Founder & President Director, M&C Saatchi (ID) takes us on a tour of modern-day brand-building through the times of Mad Men to Math Men, and looks at what the future of advertising looks like amidst the macro-economic factors.
Tune in to the episode to know more about the convergence of building a relationship and then converting them to measurable leads. Anish goes on further to explain the marriage of creativity and data, impacting and improvising the traditional marketing funnel.
Follow us on Spotify for all the latest episodes of Mic'd Up With MAAS!
Want to be the next speaker on Mic'd Up With MAAS? We're accepting limited invites for 2023!