From 11/11 to Christmas, How to Plan Your Ad Creatives Strategy for eCommerce App Success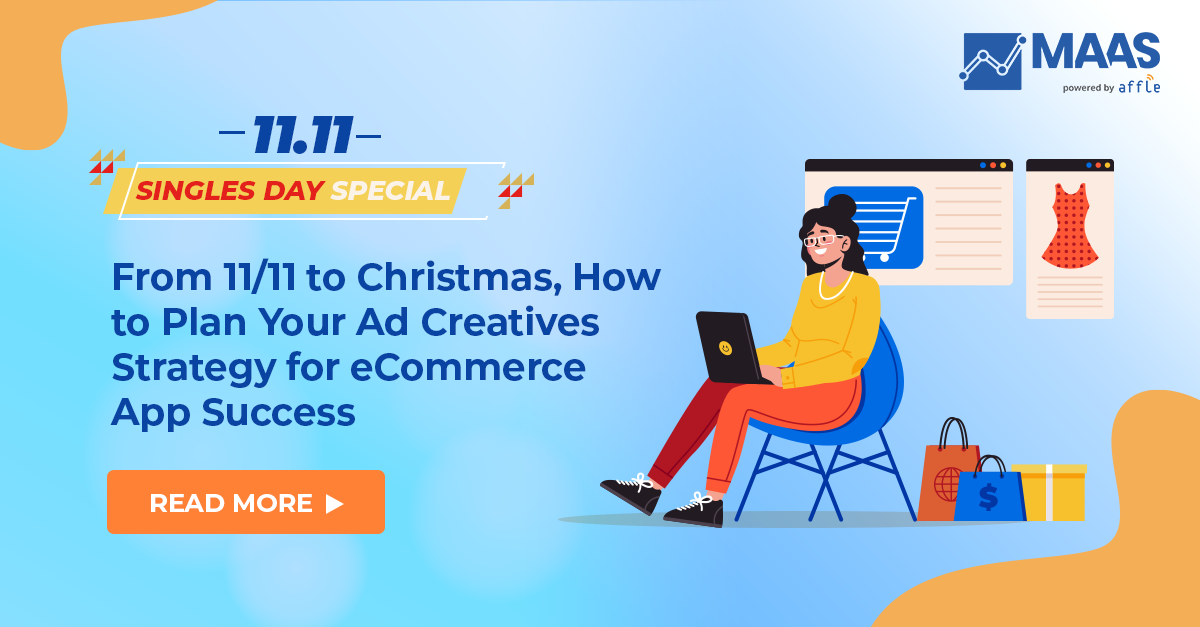 The holiday and festive season this year are euphoric all across the globe. Shaking the gloom of the pandemic, and braving recession woes – users are all game to make the most of this year's opportunity to come together and celebrate. Just ahead of 11/11 or Singles' Day, Southeast Asia's app marketers are definitely looking forward to a season of steady eCommerce mobile marketing UA, engagement, and retention. With Black Friday and Christmas soon following, brands must look at reviewing their eCommerce holiday ad creatives strategy ahead of the season.
In today's blog, the team talks about some of their observations on the creative tips and tricks that work well for eCommerce app marketing. Read on to find out what fits you:
Be Dynamic & Capitalize on Important Moments
Why keep your creatives seasonal?
Moment marketing, done the right way, accelerates relationship-building with consumers. A key factor of the audience group here is low attention span and access to multiple options for engagement. Give your ad creatives a seasonal makeover to catch user attention.
Who does it help?
Brands targeting urban youth where trends change rapidly affect consumer sentiments.
Best practices to follow
Focus on customer sentiment, bold formats like videos/rich media, user stories
Persona-Driven Segmentation for Custom Creatives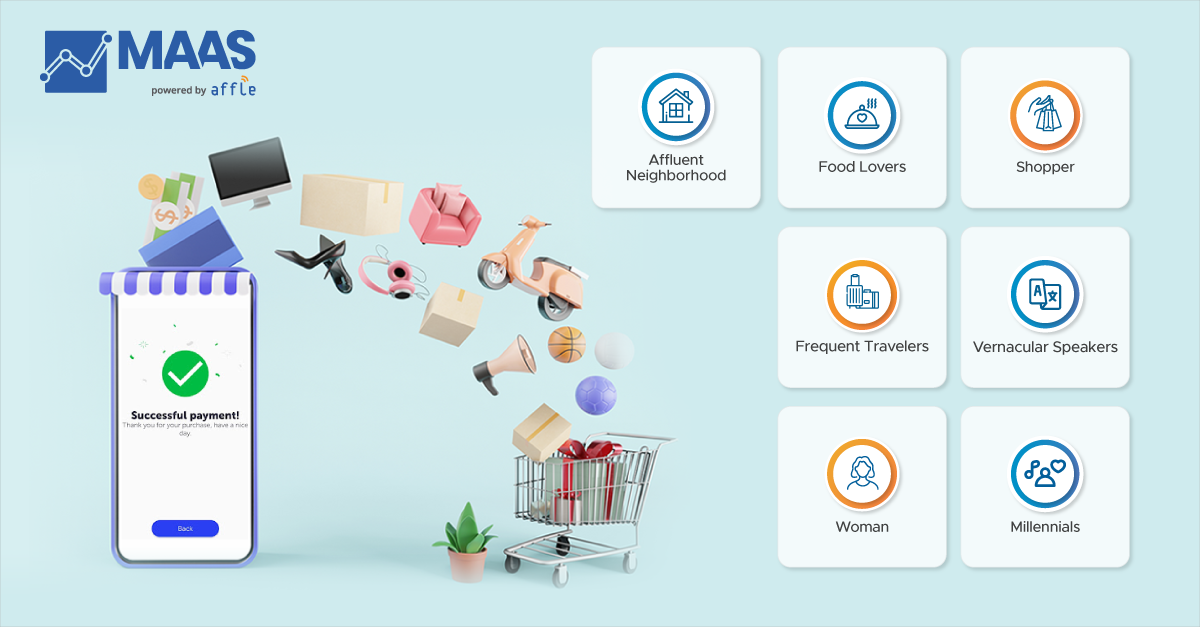 Why Persona-Driven Communication?
General messaging can often get lost in the crowd. Working with persona-based creatives helps to serve the right messaging to the right audience to improve click-through rates and increase conversions.
Who does it help?
eCommerce marketplace apps that solve the needs of a vast range of consumers, qCommerce apps providing a variety of on-demand convenience services, and delivery apps working on aggregator models.
Best practices to follow
Use 1:1/9:16 size, a clear CTA, visual representing your target persona, highlight deals on favorite items
Ad Units Customized to Channel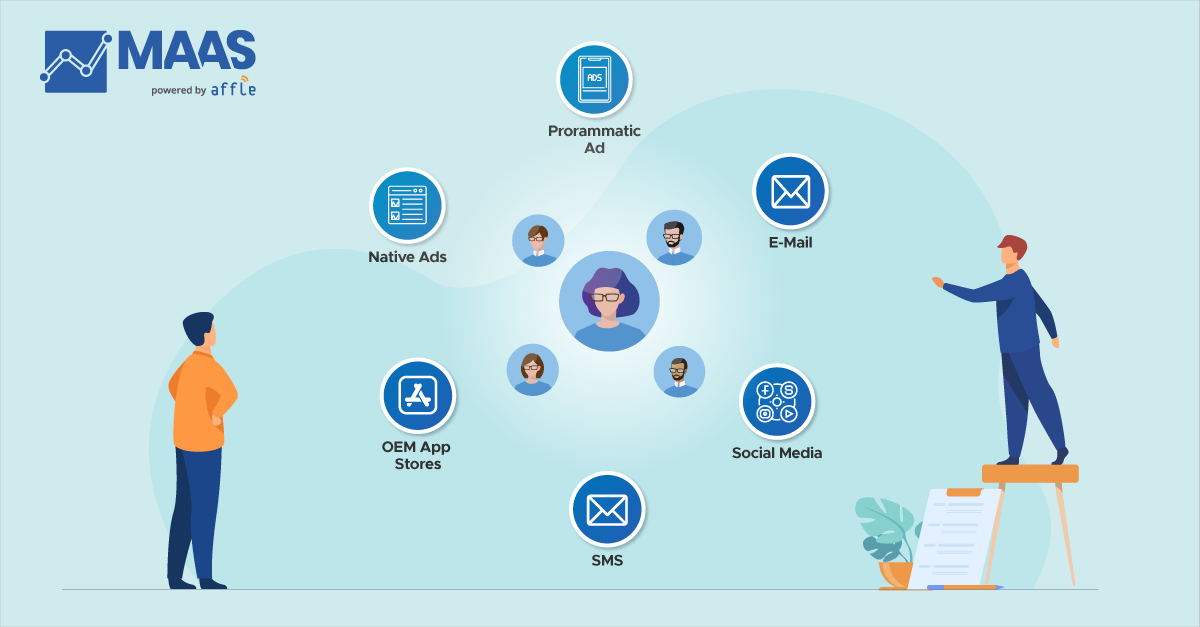 Why customize your creative formats?
When reaching out to a wide demographic base, focusing on your core message, while customizing it to fit multiple formats is a good way to get started. A few formats to explore – banner images for displays, short infographics for emails, GIFs for programmatic, localized vernacular banners for OEMs, etc. 
Who does it help?
Brands with a presence among non-metro audiences, varied demographics across age groups, and low-connectivity regions; DTC brands specializing in factory/farm-to-home business models.
Best Practices to Follow
Compressed, lightweight creatives (<1MB), 1 core message, a clear CTA, focus on power words/hashtags
Tailor Creatives for Engagement Touchpoints
Why does content matter at each touchpoint?
Brand recall is key for eCommerce, especially DTC apps, looking to increase their subscribers. Reaching out to the users in key moments during the day or their user lifecycle with relatable creatives can help to build your brand story. But make sure you don't overdo it, or else you risk user fatigue. (more on this below!) 
Who does it help?
Brands with subscription, loyalty, and membership programs as part of their major monetization avenues; apps offering wallet/pre-order options; advertisers exploring omnichannel UA.
Best Practices to Follow
Icons or signature visuals that are easily recognizable, bold fonts, clear CTA
Keeping eCommerce Holiday Ad Creatives Fresh With Optimization Techniques
Why is habitual optimization important?
We know this – there are just a lot of ads vying for attention every hour. If you use the same creatives for a long time, chances are you will risk user ad fatigue and decrease engagement rates. 
Who should watch out for this?
If you are advertising over multiple channels, make sure you keep the creatives fresh to avoid overlap. 
Best practices to follow
When it comes to optimization, data is key to getting the right insights. Work with your ad partner for insights into the campaign and creative performance and know when to optimize. Your ad partner's in-house creative suite will also help you to power-up your creatives and find the right mix that works for your campaign KPIs.
Creatives play a key role in-app marketing and can be often overlooked when advertisers are head down into benchmarks, numbers, and KPIs! A brilliant creative strategy, however, can improve engagement rates – especially when they are customized to the moment in time. As marketers gear up for the festive weeks ahead and feel inspired to execute some brilliant creatives for this season, MAAS' expert team is here to help with expert consultation and up your creative game!