The Beginner's Guide to Mobile User Acquisition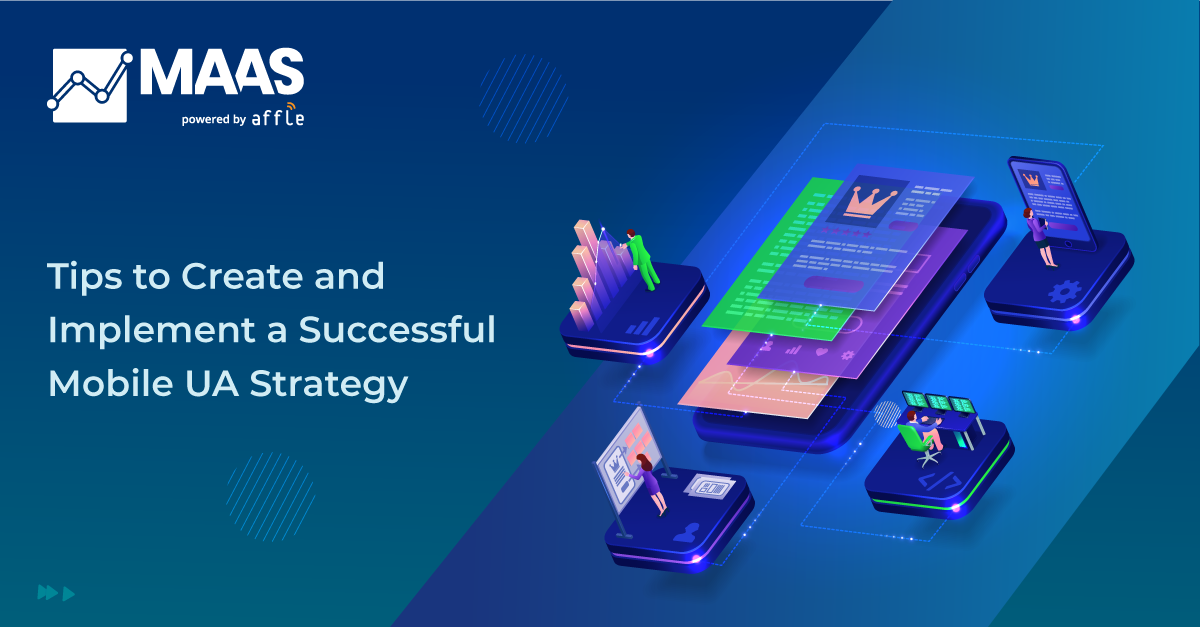 Mobile user acquisition refers to the addition of new users on the mobile-based platforms, such as an iOS app, Android app, mobile-friendly websites, and more.
As users are spending more time on smartphones along with the growth in mobile-based transactions, businesses have to focus on acquiring mobile users. Mobile devices are among the leading sources of browsing traffic across regions and industries, which has pushed marketers to adopt a mobile-first strategy.
Since mobile apps have proven to offer various benefits, such as higher conversion rate, enhanced retention rate, and more, the competition in mobile app marketing is soaring. Hence, mobile user acquisition is among the key concerns of marketers.
Why is Mobile User Acquisition Important?
Here are some reasons why mobile user acquisition is crucial for your business:
1. Growing Business Needs Increasing User Base
If you plan to use your mobile apps as a rewarding medium for your business, you need to attract users to it. Customer acquisition performance has a direct relation with the revenue. Once you have users onboard, you can convert them for profitability. As several business models suggest, you can make up for the initial losses with the volume of users in the long run and more so in the B2C category.
2. More Users Mean More Customers
"You miss 100% of the shots you don't take."
Every new user that you acquire for your mobile app gives you one more shot to convert. Acquiring a customer means the progress of one stage in your marketing funnel. There are endless options for you to nurture a user and boost your conversions.
3. For Marketing, Consumer Data is Currency; Userbase and Data Expands Proportionally
App installs bring a number of benefits for you, gathering customer data is one of them. It helps you create better cohorts, trends, and user patterns, which can be used in improving your UA campaigns, app user experience, conversion techniques, and several other optimizations. Along with that, you can focus on increasing the Lifetime Value (LTV) of customers.
How Does Mobile User Acquisition Strategy Work?
The implementation of a robust user acquisition strategy in the business will help you to find new users and convert them into paying subscribers. While being aggressive with the marketing to gather more users of your app, you need to ensure that you are checking various other factors, such as advertising user experience, channel-ROI, fraud-free ad campaign results, and more. Here are some of the key factors that you need to consider in your mobile user acquisition strategy:
1. Identify Target Group
Like any marketing campaign, the user acquisition campaign also starts with the identification of the right target group. Every impression and ad space adds dollars to your digital marketing invoices. Ensure that you have generated the right set of users so that your campaign attracts valuable prospects while keeping the campaign performance optimum.
2. Pick the Channels That Matter
Depending on your app and user behavior, different channels have varying potential for your app user acquisition strategies. You need to figure out the channels that can have the widest reach and the most positive impact on your target group.
3. Finalize Your Budget and its Distribution
Almost every channel that's listed in the above point gives you the option to go with the paid as well as the organic methods. It remains your call on how you wish to use them. The most trusted practice in deciding the budget distribution among different marketing channels is allocating a sample budget to run a test campaign across them. With programmatic user acquisition solutions powered by Artificial Intelligence and Machine-learning, even your test campaigns can offer reliable insights.
4. Use Formats According to Your Channels
"When in Rome, do as the Romans do."
Choose a format that works for the chosen channel. The performance of mobile app user acquisition campaigns depends on formats that different marketing channels accept. Some channels may deliver better results with videos, while others may be better with a gif or static image. Rich media finetunes the ad experience, which contributes to branding as well as conversion.
Language is another crucial element. Do you need to use the local language? Once you have figured out the answers to these questions, you can utilize it to add more efficacy to your user acquisition strategies.
5. Align Your Conversion and Retention Plan
Your user acquisition plan should align with the conversion and retention strategy for the most effective results in the long run. Some newbies in the industry focus only on the acquisition at the beginning while ignoring the strategy to engage the onboard users.
Various stages of your marketing funnel should remain in sync so that your campaigns help you drive the best value. Proper implementation of push notifications in the mobile app and website will keep your users engaged and hence, raising the chances of conversion.