It's Raining Gold! MAAS and RummyCircle Win Top Honors at the IDMA 2021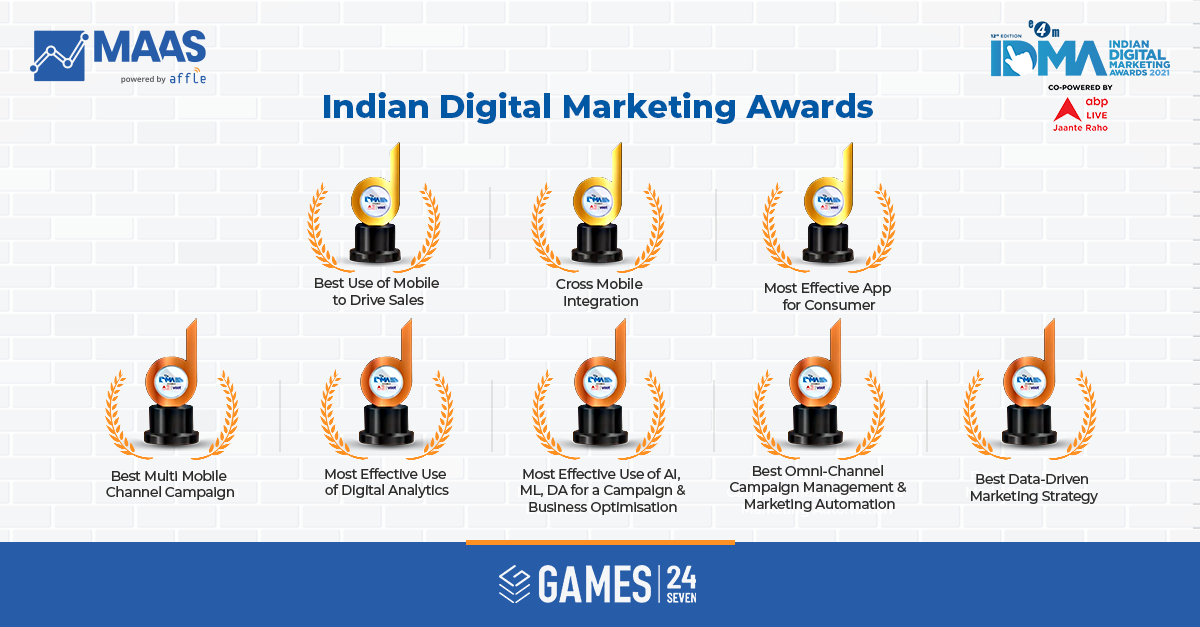 The Indian Digital Marketing Award (IDMA) 2021 results are out and we are delighted to announce Affle's MAAS platform has bagged eight awards for its campaign with Games24x7's RummyCircle, in the 12th edition of the prestigious event organized by exchange4media.
Of the total 8 awards across categories such as innovation in mobile marketing, use of native advertising, use of multi-mobile campaigns, MAAS won the Gold honors in three categories: Best use of mobile to drive sales, cross-mobile integration, and most effective app for consumers.
MAAS and RummyCircle teamed up to deliver high-impact performance marketing campaigns through the award-winning campaign –  It's Time To Win It All.

RummyCircle chose to drive a mobile-only and mobile-first user acquisition campaign with MAAS. The unified audience platform helped RummyCircle identify users between 25-45 years of age with a high affinity for online skill-based games through its mDMP technology. Personalized recommendations using the vernacular display and video ads across multiple mobile channels led to quality installs and retention. Our OEM-based native app discovery module enabled players to discover RummyCircle in the channels of their interest. Furthermore, the MAAS platform helped with frequency capping to optimize campaign spend and improve customer experience.
Commenting on the win, Gaurav Verma, Director- User Growth Games24x7, says, "With their unique technology, MAAS has been able to take our vision further to drive higher-value business outcomes. Affle's MAAS platform and Games24x7 have a long-standing partnership and this further strengthens our trust as we continue to work together to scale success. I would also like to thank the esteemed jury members at IDMA 2021 by exchange4media for bestowing this recognition to RummyCircle."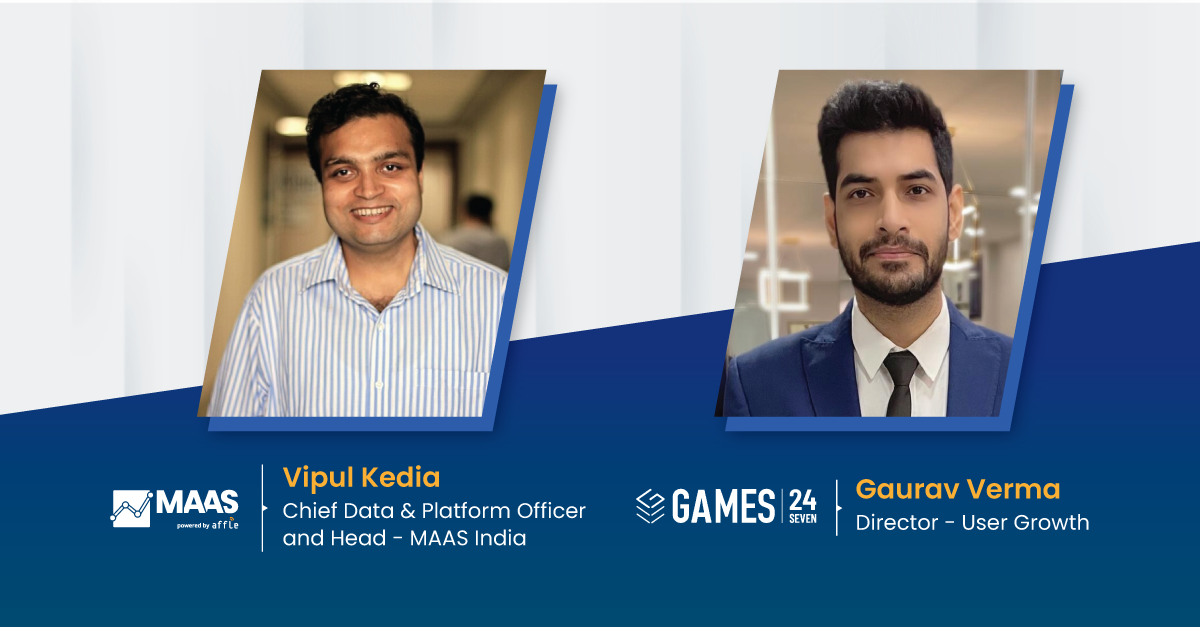 Vipul Kedia, Chief Data & Platform Officer and Head – MAAS India, added, "We are delighted to have been recognized for our work with Games24X7 and RummyCircle for powering high-impact mobile campaigns. The MAAS platform approach of having a unified platform for all channels of mobile app user acquisition has helped RummyCircle scale well and also reach out to the most relevant and high ROI users.  We look forward to growing our partnership with them even further."
MAAS platform changes the game for advertisers by having a unified approach for app advertising across multiple channels. Having one integrated dashboard gives advertisers greater visibility into their campaigns together with deeper insights and optimization capabilities. With unification, the MAAS platform helps advertisers to optimize audience targeting, maximize the quality of users, and leverage insights to empower decisions. 
Click here to watch the RummyCircle video case study.
If you would like to replicate RummyCircle's user acquisition success and create a campaign that impacts the market beyond numbers, connect with us at gaming@affle.com.