Why Have 20 Networks, 10 Dashboards, and 5 DSPs When You Can Have ONE Unified Platform?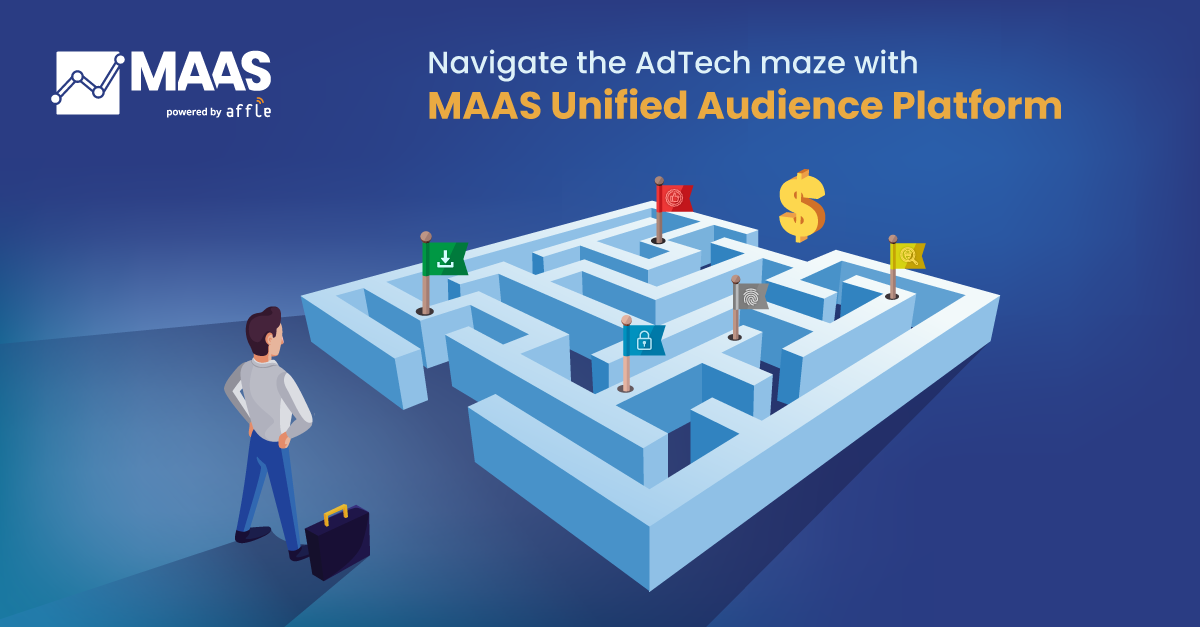 App marketers! Focus on the CORE (business outcomes) and leave the CHORE (channels, media, and creatives) onto MAAS! With so many networks and channels of acquisition, data dashboards that give you fragmented insights, and changes to how the ad industry functions, traversing the AdTech maze can be unnerving for advertisers, particularly the smaller or newer ones.
The App Marketing Landscape So Far
Since app marketing started back in 2009, advertisers were focusing largely on growth and volumes. During this time, the focus was on volume and incentivized installs and mobile ads ran mainly on mobile browsers. When the App Store was introduced, mobile advertisers moved to mobile apps instead, with incent traffic, burst campaigns, and tricks like auto redirects taking focus. A flat fee model based on CPM and CPC was predominantly used. Later, as the mobile economy evolved, mobile advertisers started to have a better understanding of the app ecosystem. Performance marketing emerged as a focus area. One started to hear words such as ROI, engagement, retention, and A/B testing. It was also around these years that advertisers started to think more carefully about quality tracking, and ad platforms began to work with tech solutions to start conversations around efficient attribution tracking. But even so, tracking and attribution were limited to install.
By 2016, mobile user acquisition had started to mature to become data-driven. There was also an emerging focus on LTV and understanding what's happening post-install. Subsequently, post-install data became a goldmine for advertisers and attribution tracking also started becoming more sophisticated. Since the last two years, mobile user acquisition has gone into a metamorphosis. While there's an increased demand for quality and transparency, advertisers also want to analyze all their campaign performance in real-time on ONE dashboard instead of flipping multiple dashboards. With the changes announced to iOS14.5, there's another upheaval expected in the coming months in the way ads are served, measured, and attributed.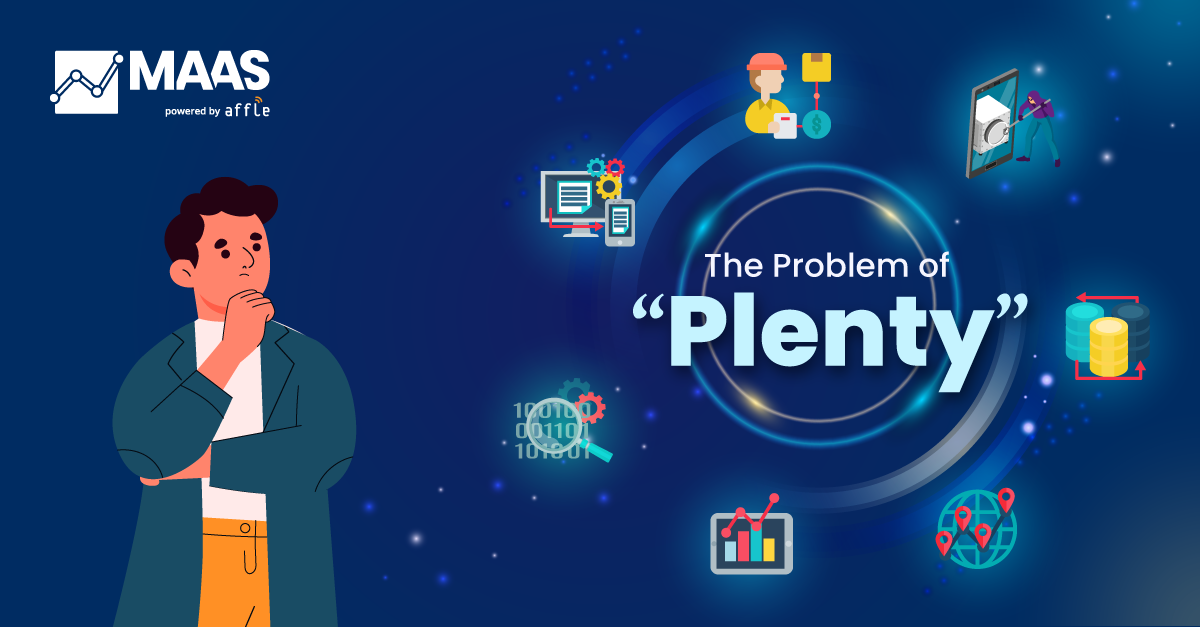 The Problem of Plenty 
With these different waves of growth, the "lumascape" had started to become complex and fragmented. Until now, AdTech, in its very nature, has been fragmented – different companies focus either on only one format or one unique supply. Ad networks, DSPs, and OpenRTB served one channel of user acquisition. Later, OEM recommendations arrived on the scene for additional reach. Today, there are different companies who are playing to only one part of the equation. This leaves app marketers – especially those who are embarking on their journey just now – so perplexed and ill-equipped to deliver business outcomes. App marketers who operate on small budgets and teams cannot manage multiple partners and their dashboards, handle ad fraud, and run campaigns across so many different channels (networks, affiliates, DSPs, influencers, and more). The other challenge with having multiple dashboards and partners is that seeing the business outcome becomes difficult even for apps that have the budget and manpower to scale. They always have an incomplete picture of their user funnel, which prevents them from optimizing their budgets.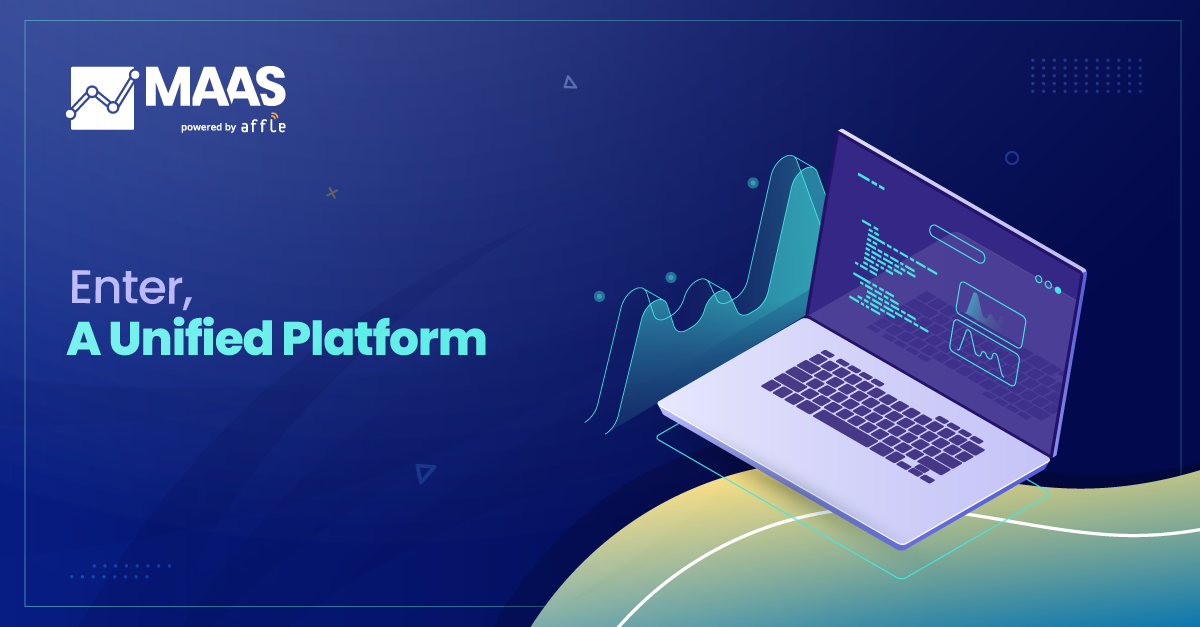 Enter, a Unified Platform
This is where a Unified Platform comes into play. With MAAS (powered by Affle), advertisers can unify all the channels so they don't have to navigate this maze all alone. Based on the campaign KPIs, MAAS' unified platform helps them to find the right mix to put them on the path of UA success. Having one unified dashboard also gives advertisers greater visibility into their campaigns and deeper insights. With unification, the MAAS' platform works on three levels: audience, quality, and insights.
Audience: Reach massive audiences across direct premium publishers, top programmatic exchanges, and third-party app stores and devices. Leverage audience intelligence to understand the audience insights better than demographics and general cohorts.
Quality: By working with an ad partner that offers precision targeting and event KPI-based optimizations, you can gain higher transparency into the quality of users for your campaign. Trusted supply and targeting sources also mitigate ad fraud, thereby improving overall ROI.
Insights: Analyze all your campaign performance data with real-time reporting, actionable insights on managed or self-service platforms with complete transparency. Our unified dashboard provides a slice-and-dice approach to help advertisers drill down their insights to the level of year, months, and days. The right level of insights can help you to A/B test your results, see how the ads are placed, and also gain a competitive edge over the market with trends for your competition. 
How a Unified Platform Helps You
With unification, advertisers have greater transparency on where their ad budgets are spent and how their ads are served. When advertisers access different channels on one single platform, they are able to have a holistic view of how each channel they are working with is delivering, and further optimize their budgets to the best-performing channels. A unified platform also takes away the puzzle of how and when to move to different growth channels. For example, when an app needs to scale, the platform gives them access to quality users at scale through directly integrated publishers and DSPs. And when certain KPIs are reached and campaigns need to be further nurtured, channels such as OEM recommendations and native app stores can be targeted for specific audiences – all this can be done on the platform without the advertiser having to worry about which gears to pull when. 
Whether it is to evaluate the creative impact or to see which channel works better at install vs post-install level, these transparent insights can help advertisers make quicker decisions that can help them to drive their budgets.
Looking for an all-in-one solution to grow your marketing? Get in touch with us!