Infographic: How to Acquire Users in the Mobile FinTech Apps Revolution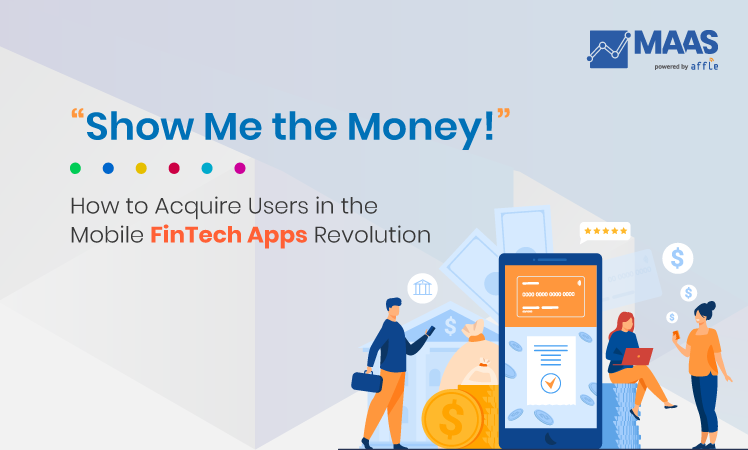 Mobile is fueling new growth opportunities for FinTech. For the last couple of years, the finance industry was already witnessing a significant surge in mobile apps usage across markets. What once started as a booming startup industry, FinTech today is a sophisticated category that has seen a record level of investments and even the entrance of seasoned companies in this space to offer various financial services. Personal banking, mobile wallets, trading, and investment were already some of the most popular app categories across the globe, but now newer consumption patterns across lending apps and non-banking financial services (NBFCs) are also emerging. 
The rapid evolution of FinTech has also been accelerated by the COVID-19 pandemic, which has created new opportunities for many app verticals, particularly those in the EFGH (Education, FMCG/FinTech, Gaming, and HealthTech) category. The shift in payment habits was clearly visible during the last year as users moved to mobile-first spending, whether it was ordering groceries online or shopping on eCommerce.  Even in personal finance, there is a gradual shift taking place as users take to mobile banking to transact daily or look at their investments rather than doing it via the web. According to the latest study by App Annie, mobile fuels 45% more financial engagement. 
As consumers navigate the new normal, FinTech apps are likely to get a greater push over the next decade as we witness greater disruption in this space. We are also likely to witness new players entering the market in various categories of Fintech on the back of increasing consumer adoption, the maturity of payment infrastructure, and greater government/regulatory support. This is a significant time for mobile advertisers to acquire new users in this space, and it doesn't come without its challenges – as a niche category, FinTech apps are dependent on the right set of audiences who will download and transact on the app. Other categories, such as investment apps, are also dependent on seasonality when people are more inclined to invest. User acquisition and retention, therefore, can get tricky for advertisers to navigate.
Our infographic below gives an overview of the FinTech apps revolution across key markets and looks at the typical challenges for such apps, as well as how a unified audience platform like MAAS can help in mobile user growth. You can also click on the image below to access a PDF to save and read for later!
Want to find out how our solutions can help your user acquisition needs? Get in touch with us maasmarketing@affle.com to schedule a demo or talk to our team of experts!