Best Practices to Amplify User Acquisition Campaigns for Dating Apps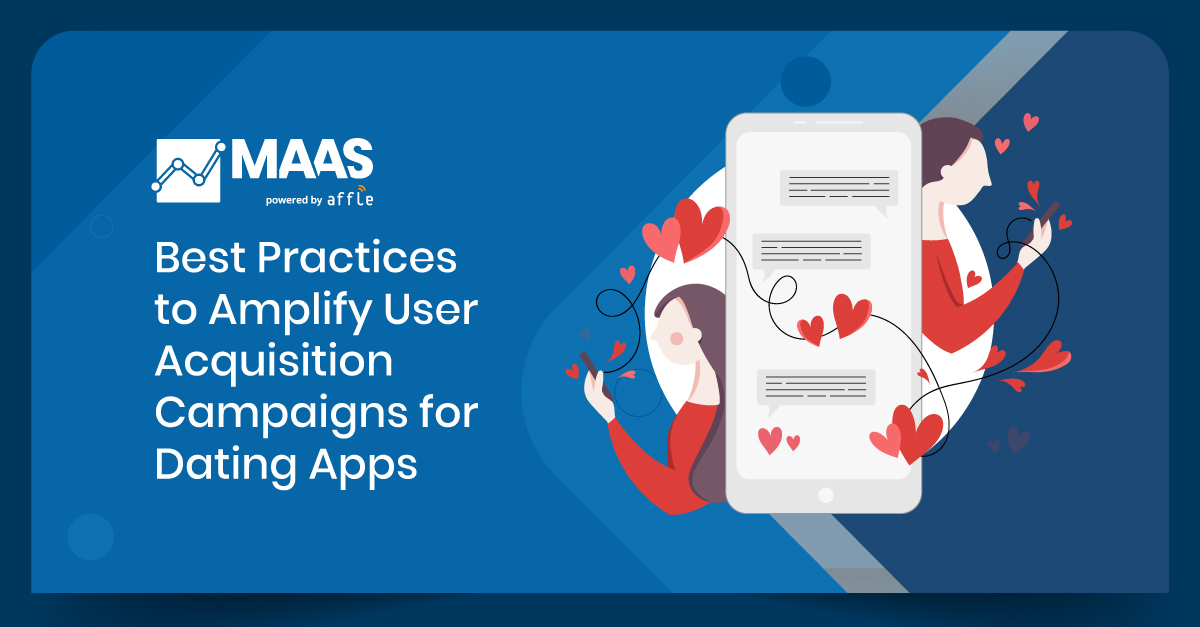 Today an estimated 270 million users globally use over 1500 dating apps. Dating apps, once restricted to limited geographies and users, have now exploded to cater to users worldwide and even have niche categories for specific user groups, such as matching by profession.
Even before the COVID-19 pandemic, the number of users meeting new people via dating apps was already increasing. The pandemic and lockdown drove new user groups to download and engage with dating apps while also strengthening the user engagement of the already existing customers – even higher than the previous years. 
With Valentine's Day just around the corner, advertisers are hoping this season will be one for the books! Want to be in front of the most valuable users this weekend? Here are some of the best practices and tips to amplify your user acquisition campaigns:
Get Creative with Ad Formats
It's a crowded market out there and especially in a high-demand season like Valentine's Day, it can get easy to be lost in the crowd. Here, your brand value, in-app experience, and ad messaging can play a role in helping you to cut through the noise. Using Rich media ads allows you to utilize videos and multiple CTAs to deliver your brand or product story. Engage the users with attention-grabbing ad stories using gamification and motion-elements. Match the theme of current events and trends (such as Valentine's Day) without changing the overall app UI/UX in reality.
Find the Right Payout Model Based on KPIs
Advertisers might be tempted to run the more commonly used CPI metric, but ask yourself what you want to achieve with the campaign, whether it is installs or registration or the conversion of users who purchase a premium subscription. Also, look at the market you are targeting. For instance, achieving a high engagement rate in a market that is already saturated will come with its own high price. Or if you are looking to enter a new market just before peak season like Valentine's Day, have a realistic understanding of the price as it can shoot up. Having the right ad partner that offers flexibility on the right kind of payout model based on KPI goals can help advertisers to get efficiently started on acquiring users for your dating app. 
Identify the Right Channels to Optimize 
Having the right ad partner can help you to get early insights into which channels are performing better than the others. This "incremental lift" helps to measure the campaign's influence on performance results. If the app is gaining traction from multiple ad campaigns, having the right view through incrementality measurement helps to monitor the contribution of each channel and therefore understand the qualitative effect of your individual campaigns and allocate budgets. 
Gather Relevant Insights 
Let's say you run a campaign and you get post-install insights. But are those relevant to your KPIs? For example, many dating apps target to gain female users and improve the female: male user ratio. But if your campaign insights are not specific to your needs, chances are that you will lose sight of important metrics to measure and optimize towards. The problem further amplifies as many advertisers work with multiple dashboards and partners such that seeing the business outcome becomes difficult. This can be resolved by working with unifying all channels with an ad partner that offers a unified dashboard to give you transparent and deeper insights.
Expert Tip: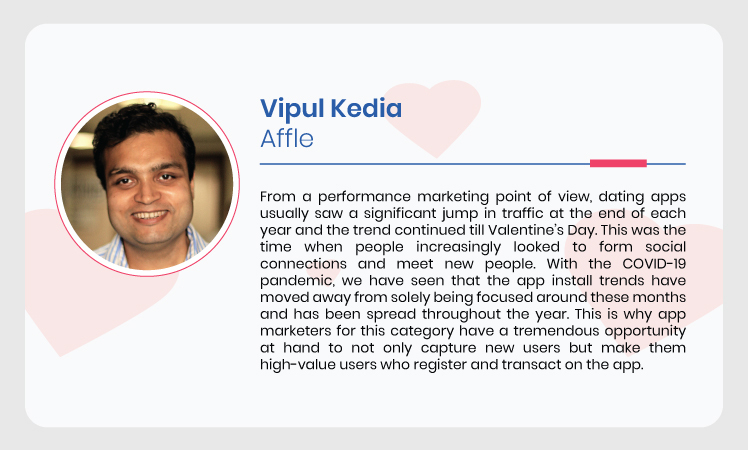 Find more expert tips and industry trends in our latest report on the state of dating apps post-Covid! Get your FREE copy today to get started on winning UA campaigns!