Mic'd Up With MAAS Episode 18: Exploring the Workings of a European Ad Agency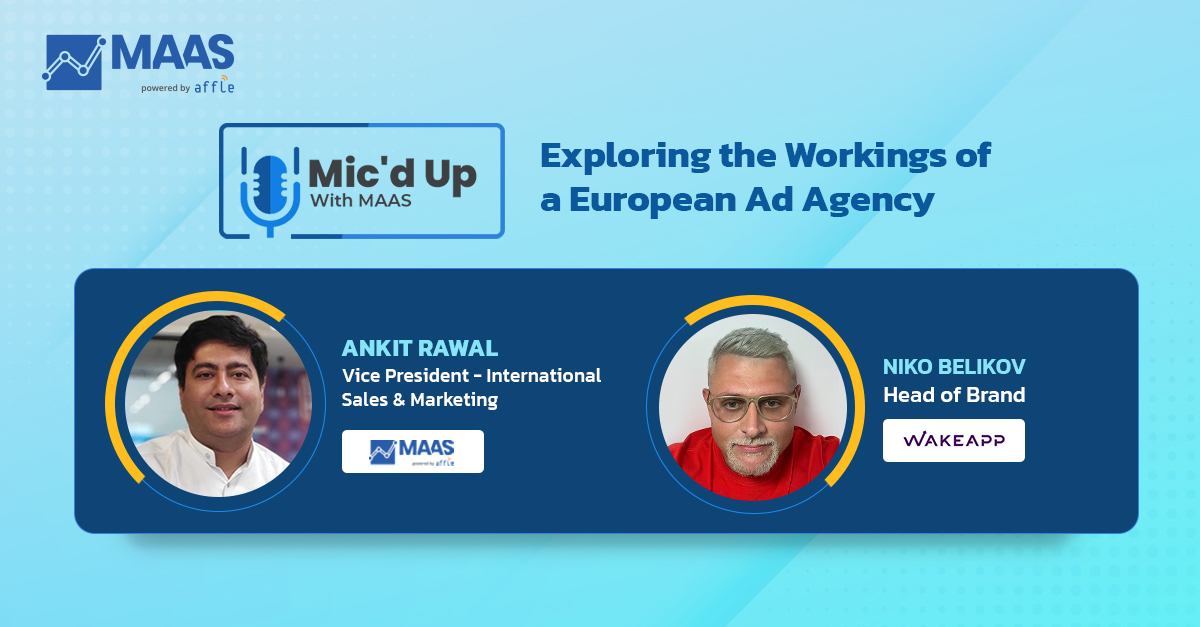 Today, we have moved a long way from the mad men in advertising. In the digital era, engineers, data scientists, machine learning and creativity are all coming together to create a perfect orchestra fueling a brand's growth. Digital advertising agencies are master jugglers seamlessly coordinating with brands working with a plethora of audiences, and unique requirements. The bustling world of an ad agency always arouses curiosity for a sneak peek behind the curtains.
In this episode of Mic'd Up With MAAS, we are joined in by Niko Belikov, Head of Brand, WakeApp. Niko takes the team through the post-pandemic user behavior changes, the rising trend of engaging bite-sized ad formats, increased participation from women in key verticals, budgeting your marketing spends and more. So what does it take for an ad agency to craft an inspiring brand story for your app?
Check out the answer in the episode below.