The Mobile UA MAASterclass 2: How to Take Your Local App to Global Success Route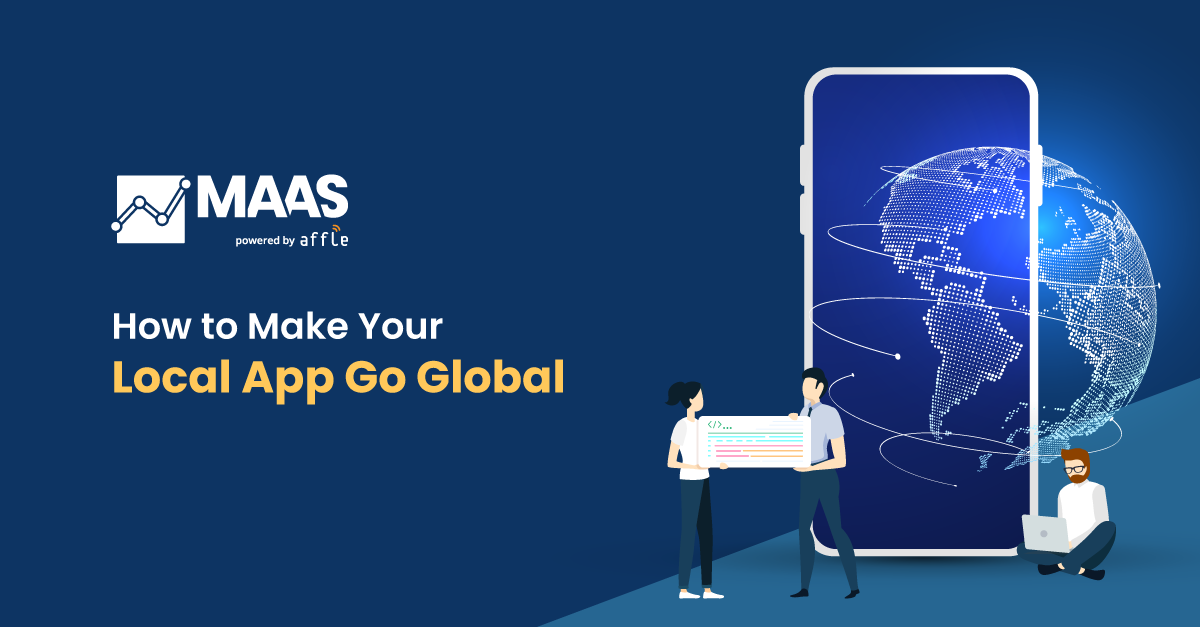 It's easier than ever to launch an app, but sustaining that growth is a different ball game altogether. Between rising competition, increasing UA costs, and a need for retaining the users to score better LTV (and hence ROAS), app marketers find themselves navigating the complex UA maze. For many app developers, a successful local launch and long-term performance are followed by a clever app expansion strategy that can propel them further onto the growth path. 
Recently, the Indian EdTech giant BYJU's made headlines when it announced its plans to debut in the Latin American market. One of the most challenging markets of the world, LATAM is a hard puzzle to crack. Lack of uniformity of language (Brazil is majorly Portuguese while Spanish rules the other countries), depreciating currency, the requirement of physical presence in the market to save taxes, a complicated tax structure requiring companies to spend thousands of man-hours make it hard to survive in the vibrant Latin American business environment. 
While a foray onto the global stage means more users than ever before, it also presents unique challenges specific to the region for UA success. Team MAAS explores what you need to consider when expanding into new markets to script a bigger success story.
Pre-Launch Strategy Checklist
Understanding the Pulse of a New Market
Thorough market research will help you identify three important aspects – an unexplored niche that your app can address, the shortcomings of your competitors in the region, and the marketing channels that have yielded good results in the region. While your marketing activities will be highly dependent on your budget, researching the market can help you optimize the budget and maximize returns on your spending. This step will help you understand to what extent your app needs localization – does it need a complete translation and design overhaul or can you launch it with just a few changes to address the local audiences? 
In Latin America, BYJU's has chosen to highlight their Future School platform and target the school-going audience in the first stage of expansion. The EdTech giant has decided to create a rapport in the market with its one-on-one coding classes and is soon to add music and science to the curriculum. They have also decided to offer two models of subscription plans – monthly and complete course keeping in mind the high preference of Brazilians for these models.
Join Forces With the Locals
There are primarily two reasons why teaming up is important for apps with a global ambition – appealing to the local clientele through a brand name they readily identify with and creating a strong technical platform to be able to cope up with the expansion. For instance, in its journey of expansion, Zomato acquired the likes of Menumania, Gastronauci, Cibando, Urbanspoon to enter and retain New Zealand, Poland, Italian, and the US markets respectively. Simultaneously, they also acquired MapleGraph, SparseLabs, and similar names to establish technical leadership in the food tech space.
BYJU's has a similar graph where the EdTech supremo established its leadership position by joining forces with brands specializing in several different categories of education. In India, the recent acquisitions of WhiteHat Jr. and Aakash Educational Services have made BYJU's a category leader for coding and test preparations for medical and engineering schools, scholarships, and olympiads. Great Learning, Epic, and the partnership with Disney were three important additions under the BYJU umbrella to help them connect to the audience in Singapore and the US.
Zero Compromise with Performance Benchmarks
When expanding, "measure-analyze-repeat" is the mantra to internalize. While downloads and installs are great KPIs to follow, without supporting detailed performance indicators, they are majorly relegated to being just vanity metrics. In a new market, an install is just not enough. A great Day 7 or Day 30 retention rate is a more efficient success metric to aim for. To ensure retention rates show spectacularly well in your progress reports, consider the right KPIs for your category. These can be daily or monthly active users, registered vs premium users, and click-through rate on specific ad creatives.
Launch Strategy Checklist
Take it Slow – Opt for Soft Launches
To understand if all your background work leading to the launch is yielding results, reveal the launch to a small audience. This can be done based on cities or even a specific segment of target users. For instance, BYJU's started out in Latin America with a focus on Brazil, students interested in coding and female teachers looking to diversify their income. This controlled launch is helping the EdTech company create a relationship with the new market and gradually warming it up to their concept of revolutionizing education.
Local App Store Optimization
People in different regions search their apps differently and on different platforms. So while the North American market may turn to Apple devices to download apps more often, a Southeast Asian market will prefer Android app stores. It's not only the devices but also terminologies that differ. For instance, the Indian market will search for housing-related apps with the word 'apartment' whereas the Singapore user will use the term 'condominium'. Therefore, getting the language right to make yourself easily discoverable is a necessity to increase your downloads and installs.
App Localization


With just 5-6% of the global population as English speakers,
localizing your app
should be an inevitable part of your growth journey. Why is it important? It creates trust and comfort of usage for your audience; it makes your brand people-centric over product-centric. "The Impact of App Translations", a
study by Distomo
recorded a 128% increase in app installs once they were available in local languages. The same study also recorded a 26% revenue increase per country where the app has been offered in a local flavor.
BYJU's quick acceptance in Latin America is credited to how it served its ads. The app segmented users based on the commonly spoken Latin American languages – Spanish, Portuguese, English – and served each user segments ads in languages they were familiar with.
To successfully localize your apps ensure the context, language, resources, visuals in your creative strategy align with the local culture. It's not just ads but also in-app content that should reflect your commitment to creating an app for the local audience. An important aspect of localization is also identifying the channels that work there.
Team MAAS has helped several brands across varying categories like eCommerce, EdTech, Food Tech, FinTech, and more to step out of their native boundaries and establish themselves in other regions. MAAS' advanced AI-based technologies help app marketers to identify a suitable mix of channels, ad formats, relevant prospect users and more based on geos to maximize their UA targets. Feel free to contact us for a personalized consultation.