Mic'd Up for MAAS Episode 19 : FoodTech & Festivities – How Brands Deck Up for the Festive Season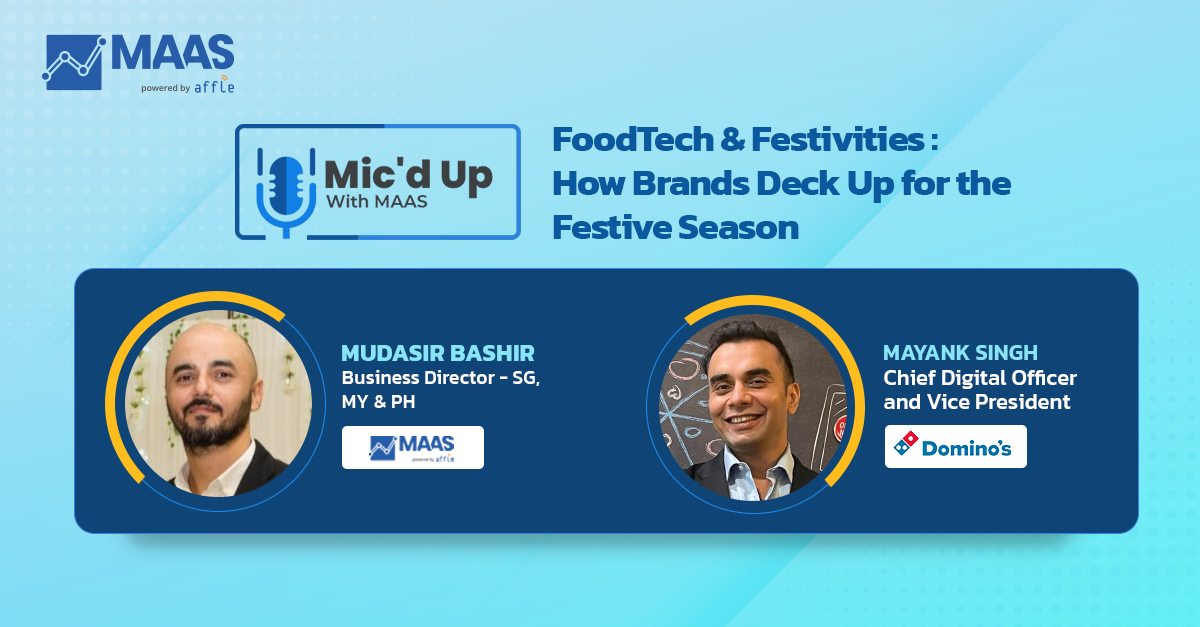 What's a festival without a plethora of lip smacking delicacies to choose from! In our latest episode of Mic'd Up With MAAS, we are joined in by Mayank Singh, Chief Digital Officer & Vice President, Dominos (ID) giving us all the dough on the UA opportunities being served to FoodTech app marketers for the next six months.
In Ep.19 of the podcast, Mayank focuses on the connection of food and festivals across APAC and how the present digitally mature audience, will blend the online and offline experience of food. He focuses on the importance of studying user behavior across various touchpoints of conversions to understand what is it, beyond food, that creates a lasting relationship between a FoodTech app and their user.
Check out the full podcast below for all the juicy slices of FoodTech UA with a little extra toppings.
Happy Celebrations!