Mic'd Up With MAAS Episode 16 : Shamanth Rao Unveils the New Mobile World Order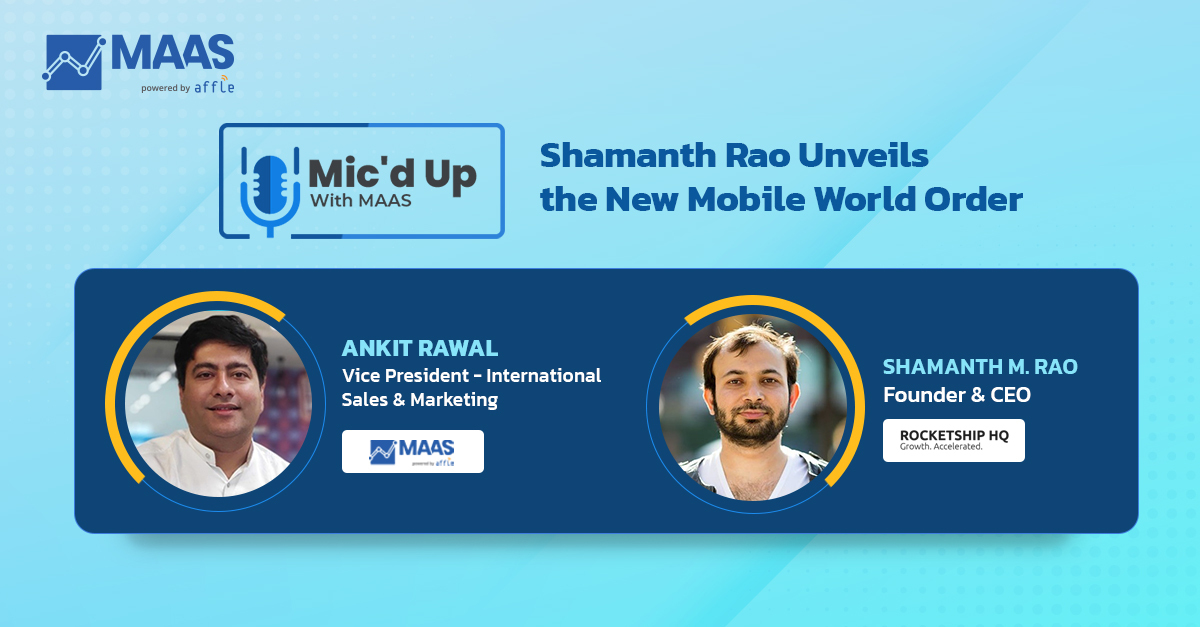 The past year the AdTech industry was buzzing with chats on privacy first, deprecation of IDFA & SKAd Network and app tracking transparency to list a few. This year as the dust settles down, industry folks are  making peace with the idea that a new order in AdTech is now inevitable. The next consecutive years has placed high advertiser expectations on this industry to innovate and improve; to continue the impact mobile marketing has had on the growth of the overall app economy. But where does one start?
Mobile maverick Shamanth M. Rao , Founder & CEO, RocketShip HQ is our latest guest on Mic'd Up With MAAS where he talks about the evolution of app economy, how marketers are dealing with changes to IDFA and ATT, and what new world order would emerge for mobile advertising.
Listen to the full podcast on Apple Podcasts, Spotify, and Google Podcasts!
Want to rev up your app's user acquisition campaign? Get in touch with our team of experts today.