All at SEA – The Madness Behind the Method: The Chinese New Year Edition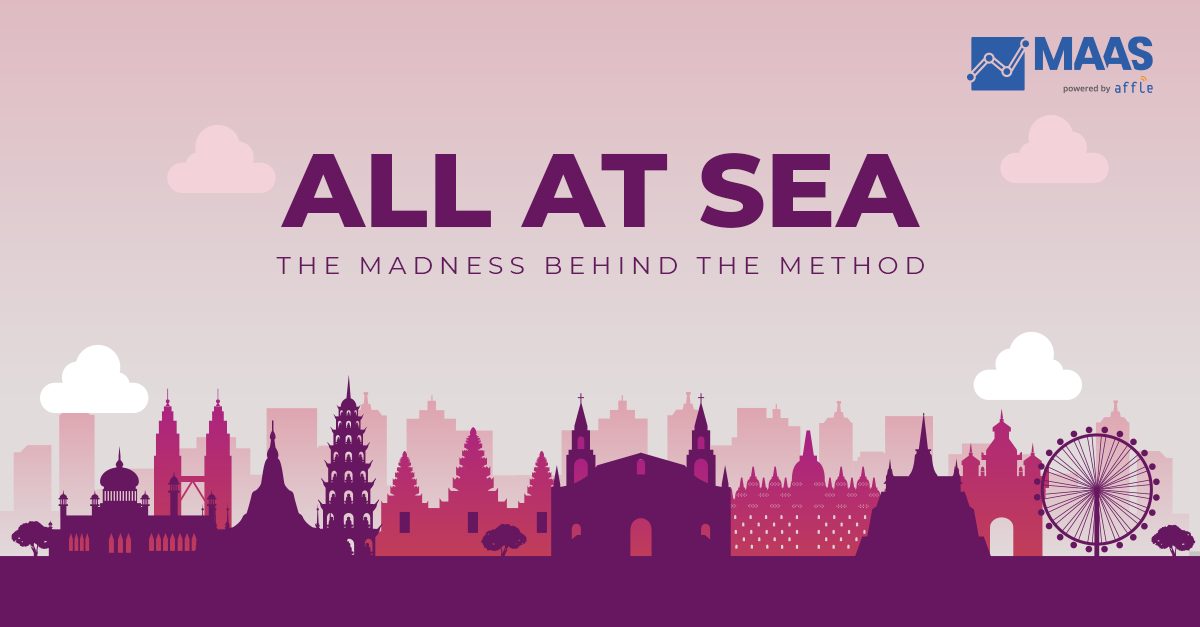 On the surface, Southeast Asia (SEA) looks like a homogenous mix. You have the chaos of traffic and the thrill of a tuk-tuk ride, the wild adventures amidst nature, the aromas of the street-side food stalls, the rich cultural and ancient history, and the warmth of inviting people! Once you explore deeper, it is truly many smaller markets – each with its own distinct history, culture, and nuances. "All at SEA – the madness behind the method" is a special edition feature that takes you through the bylanes of SEA, exploring one distinct region at a time to know what's brewing in the country. Through indigenous voices from
the regions, we will get to know the market up close, and personal on special festivals and landmark events and how the region is making its impact in the mobile ecosystem.
Lunar New Year in SEA comes with its variety of flavors as it moves from one region to another, and so does the marketing efforts. In our twin-pack on Lunar New Year, first, we moved to Vietnam for its Tết festival. In today's feature, we explore with Kenny Hoon how SEA celebrates Lunar Chinese New Year, both within and outside of China. 
A Lunar Chinese New Year Like No Other 
The imagery of Chinese New Year is well-known to everyone: dragon dances, fireworks, and red lanterns! The Chinese New Year celebration has deep historical roots but it is mostly a time where families come together to usher in the new year with wishes of good fortune and prosperity. The Lunar Chinese New Year couplets are written on red paper and pasted on the gate, along with bright and auspicious New Year pictures in the house. Many auspicious dishes are the main features and fish holds importance in the family meal. All these represent the Chinese people's expectations for a better life in the coming year. 
The festival has huge significance not just in China but also in countries such as Malaysia, Indonesia, Singapore, and Thailand (in fact this year Chinese New Year is an official holiday in Thailand for the first time to boost tourism and economy.) The Chinese diaspora in these countries celebrates the Lunar New Year with great enthusiasm and share similar mobile experiences. A majority of users rely on mobile terminals and mobile internet for daily activities. While the pandemic has restricted the travel movement and made people rely on technology, even before the pandemic, mobile experiences were emerging in the way people celebrate Lunar New Year and stay connected with families across the countries. "WeChat greetings make up for the fact that family members cannot travel to see each other during this time and apps and online services have made a great impact on modern Lunar New Year celebrations," Kenny tells us.
Festivities and Apps
Chinatowns across the SEA countries are usually buzzing with tourists and crowds for festive shopping at this time of the year. But as social distancing norms continue, many festive events have been canceled. Interestingly, as families can't gather together to make traditional recipes together, supermarkets have taken to online channels to offer the typical traditional ingredients for festive dinners.
"There is also an increase in the consumption of foods and groceries delivery via apps such as Grab, FoodPanda, Deliveroo, etc. The convenience of delivery has made the residents here in Singapore get used to it. And I'm one of them," quips Kenny. 
The Year of the Ox and Mobile Marketing
This is the Year of the Ox, according to the Chinese zodiac signs. And in Chinese culture, the Ox is regarded as a valued animal because of its role in agriculture. The traits of Ox can well be applied to app marketing and ad partners. Oxen are grounded, loyal, and trustworthy. The same qualities must be sought when advertisers choose UA partners such that brand safety is kept to the highest level with fully transparent and granular reporting. 
Even as the world has entered into a different normal, people are struggling to adapt to the new normal. Mobile marketing is still new for many user groups and this new normal will not go away immediately even after the vaccines. "There has been an overwhelming digitalization of products and services at a faster speed. In the coming Ox Year, I believe most people across SEA who live in urban areas will get used to digitized products and services, but it's the rural areas in SEA that one can't ignore when it comes to marketing power," says Kenny. 
As the dependency on mobile and technology will play a central role in this year's festivities, mobile marketing at the right time and through the right channels becomes more important. Exploring different online channels to either establish the brand presence or to reach out to new consumers is key. It is also important to incorporate Chinese traditions and customs in your messaging during this time.. 
Wondering what else to do for your UA strategy apart from Lunar New Year specific promos? Here's a tip from our team: "A lot of brands are familiar with Google UAC and Facebook but rarely explore audiences outside these channels. It will be a good time to expand into options like a unified platform to streamline all your marketing efforts onto one dashboard and get actionable insights that truly matter."
Want to get your app marketing started in Southeast Asia? Get in touch with us today at maasmarketing@affle.com to find out how our solutions can help your advertising!