Compounding User Interest in Digital Finances : Philippines' Journey to be the FinTech Torchbearer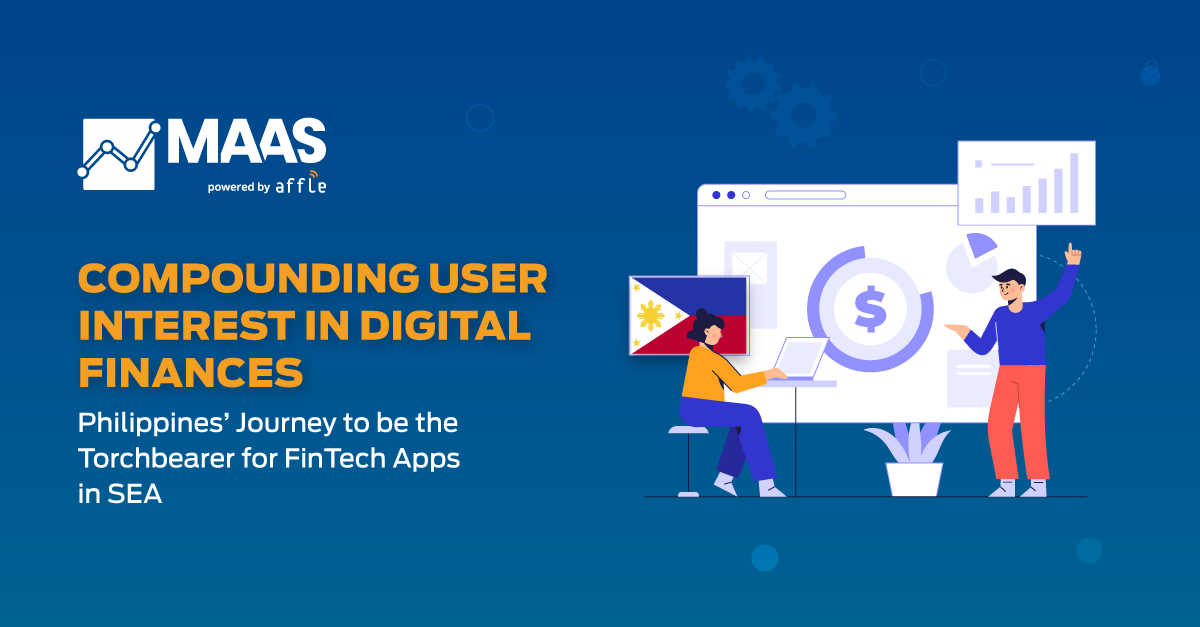 The pandemic accelerated digital adoption of financial services among Filipino consumers opening up a vast pool of prospect users. In the Philippines, contrasted to the 6% FinTech UA and remarketing expenses of Q2 2020 – Q3 2020,  Q3 2020 – Q1 2021 expenses jumped to 85%. It shows a clear trend of aggressive marketing to the Filipino audience.
The challenge facing every FinTech marketer is to find the optimum allocation of their marketing budget. Finding the right marketing channels is the first step to optimization. It conventionally depends on the current state of the app. If one is new in the market their marketing efforts should focus on procurement of new users. In such scenarios OEMs, Direct App inventories, & Ad Exchange are preferred marketing channels but for an established player, Programmatic Ads and DSPs are considered feasible.
Quick Tips to Dazzle Your Audience
The largely underbanked Filipino community is quite receptive to FinTech services promoting financial inclusion and wealth management. A few marketing hacks that works well in the region are :

Strategize

: Big data is far more accessible than it once was, which aids companies to create better strategies and helps understanding consumer behavior. There are multiple platforms available for a holistic analysis e.g. DMPs (Data Management Platform), CRMs (Customer Relationship Management), CDPs (Customer Data Platforms), etc.

Personalize :

Once your data analysis is in place, this gives you a 360-degree view of where customers are in their financial journey. Instead of focusing on selling products, you can create relevant solutions for them. The Filipino audience favors products that can tie in with their day to day habits. Therefore, being well acquainted with the average Filipino's daily lifestyle is imperative to create good consumer relationships.

Timing :

Simply understanding your consumers is not enough. Brands need to deliver a relevant message to them because there is a direct correlation between the relevancy of the message and customer retention. Sending the right message at the right time encourages consumers to use the services right away.

Value :

The needs and the pain points can be clearly laid out with content that helps the consumer to walk through the challenges they are facing. Creating high-quality, consistent content will educate consumers and will establish your authority as a brand. Good content has – originality, well planned & balanced optimization, call to action.

Measuring Campaign Success
Strategy formulation is not the only thing that yields your results. You need to monitor and optimize your marketing efforts.  Some common KPIs that Fintech App marketers track :

Registration

Leads

Install

First transaction

DAU/MAU

Number of transactions

Cost per acquisition
MAAS' expertise in running campaigns for FinTech players in the SEA region has acquainted the team with valuable insights. From our experience, the following approximations can be considered healthy KPI benchmarks to aim for :

Install to loan application ratio at 15% for lending apps.

An eCPA of $1 or less 

Install to eKYC ratio at 25%

Install to First Transaction ratio between 15-20%

For a better understanding of the Philippines' Fintech Space please refer to the following Infographic below or download your copy :

To know more about marketing your FinTech app in Philippines, you can catch our latest episode of App MAASters featuring GCash!
Are you looking to rev up your FinTech app's marketing strategy in the Philippines? Talk to us and we would be happy to create a customized UA plan for you.