INSEA consumer expenditure on e-commerce apps reached US$106.7m in Q2 2021 – marketech-apac
MAAS Platform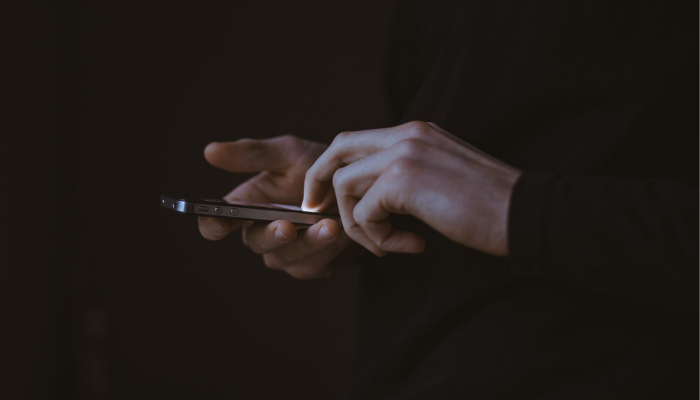 Singapore – The expenditure across India and Southeast Asian e-commerce app users for Q2 2021 has tallied at US$106.7m where US$60.6m coming from India and US$46.1m in Southeast Asia, the latest insights from mobile advertising platform MAAS of Affle and mobile app store marketing intelligence company Sensor Tower show.
Southeast Asia's e-commerce expenditures are based on data from Indonesia (US$18.8m), Malaysia (US$11.9m), Thailand (US$8m), and Vietnam (US$7.3m).
The study noted that e-commerce apps registered peak in-app activities, with the consistent upward growth resulting in an 18% Y/Y increase in average daily active users (DAU) for India and 20% Y/Y increase in Vietnam and Indonesia, for Q2 2021. India's shopping app installs surged in July 2021, surpassing 80 million that month, up more than 15 million M/M.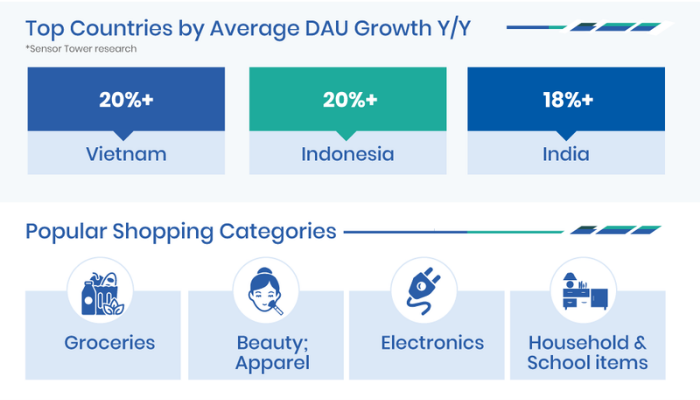 In terms of which product categories were popular on e-commerce shopping, they were groceries, grooming/beauty products, apparels, electronics, school and household items, furniture among others.
Shopping behavior also indicated an increased preference for mobile-based transactions, with retention for first-time app users and after a week of using the top shopping apps in India reached their highest average since 2020 in Q2 2021. Longer-term retention for the top shopping apps in India peaked in Q3 2020, and while retention decreased in the following quarters, it still showed positive growth Y/Y.
Meanwhile, retention for top shopping apps in SEA has trended slightly downwards since the start of 2020 during the turbulent times of the COVID-19 pandemic. Retention for e-commerce apps after a week of usage decreased by 1.4 percentage points Y/Y in Q2 2021, and a month of app usage retention fell by 0.4 percentage points Y/Y.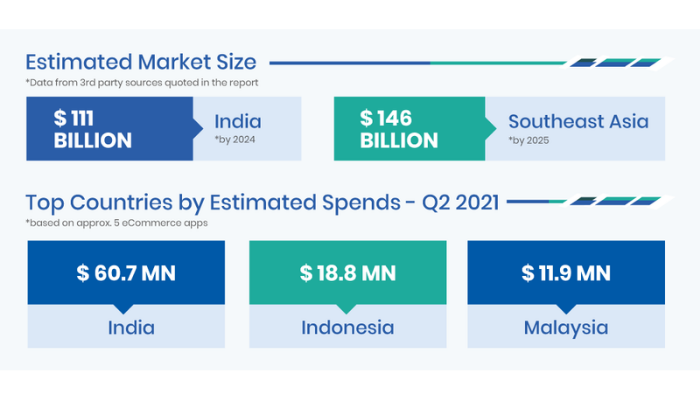 According to Viraj Sinh, co-founder and managing partner international at MAAS, India and Southeast Asia are projected to be one of the fastest-growing e-commerce markets in the world, by 2025, as its unique demographic and fast-changing consumer behavior trends creates a paradigm shift towards e-commerce in the region, which is certain and it continues to happen at a rapid pace
"New verticals, niche players continue to spring up across the region that further drive the adoption and penetration of e-commerce, which is still relatively low. The measurement of success has evolved and the approach to user growth has changed. Having the right partner to help one through this journey has become paramount and a crucial first checkpoint and often the difference between success and failure," Sinh stated.
Meanwhile, the average time spent in top shopping apps increased during the pandemic, peaking in Q4 2020. While it decreased from this peak in the first half of 2021 in both India and SEA, it remained above Q1 2020 levels.
The increase in time spent was largely driven by more sessions per day, perhaps due to people having more time stuck at home during the pandemic. The average session duration for top apps in India and SEA hovered around 2 minutes for the past six quarters.