Affle Board Appointment – Your Story
MAAS Platform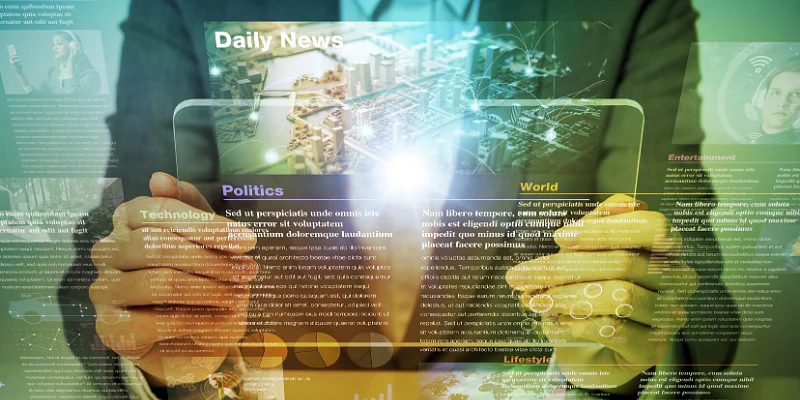 YourStory presents daily news roundups from the Indian startup ecosystem and beyond. Here's the roundup for Monday, July 4, 2022.
Affle strengthens its Board with four additional appointments to support its global growth momentum
Affle (India) Limited, a consumer intelligence driven global technology company, on Monday announced the appointment of four additional Directors, further strengthening its Board structure. The additions are designed to support Affle's accelerated global growth momentum, provide greater accountability to the senior leadership, and reflect upon the company's commitment to maintain the highest standards of Corporate Governance with enhanced depth of expertise.
The new members welcomed to the Board include Lay See Tan (seasoned finance professional who has served as CFO of public-listed companies on Singapore Stock Exchange, NASDAQ and led hyper growth tech start-ups across various industries) as an Independent Director; Vipul Kedia (one of the earliest team members associated with Affle and currently serving as Chief Data & Platforms Officer and Head of MAAS Platform in India) as the Executive Director; Noelia Amoedo (Founder & CEO of mediasmart, now part of the Affle group. She has extensive experience in the mobile, internet, and social media, with a proven track record of developing profitable businesses from scratch in international markets) as Non-Executive Director, and Elad Natanson (CEO of Appnext, now part of the Affle group and has been at the forefront of mobile & internet innovation for more than 20 years evangelising several companies in the digital sphere) as Non-Executive Director.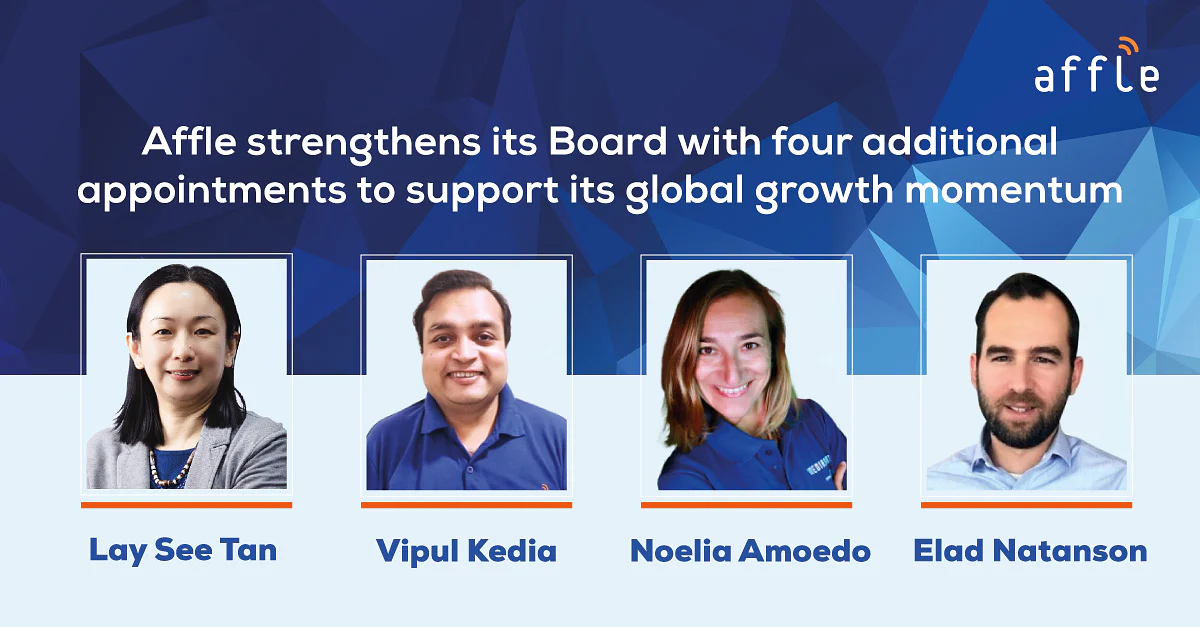 Plum appoints Mukul Kanchan as its Head of Finance
Plum, an employee health insurance platform, has appointed Mukul Kanchan as its Head of Finance. Mukul has assumed charge from June 2022 and will be working closely with the founders to solve complexities as the business scales up at a faster clip. Mukul will support scaling the business with sustainability, building financial prudence and robustness, acquisition initiatives, and fundraising. He will also strengthen risk management practices and compliances at Plum.
He comes with over 16 years of experience in leading Finance, M&A, and Business Development functions in prominent startups and global corporations such as Clix Capital, D. E. Shaw & Co, E&Y, and Aten Capital among others.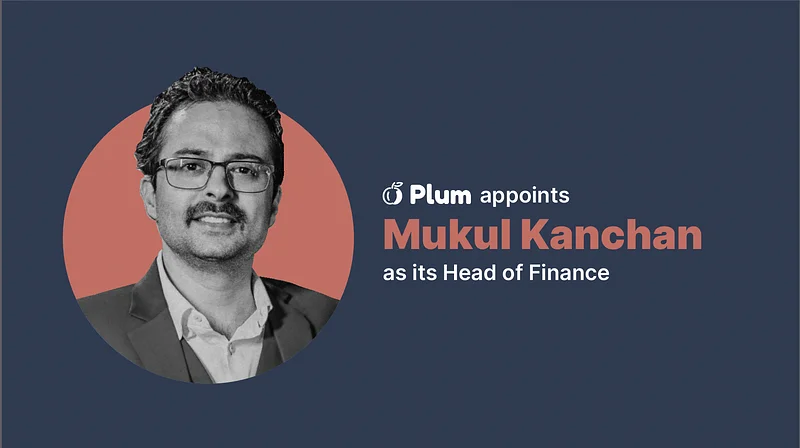 Hurun Research Institute recognises Teachmint as one of the top startups to disrupt the education ecosystem
Teachmint, an education infrastructure startup, is among the youngest Indian startups recognised by the Hurun Research Institute in its recent report – Future Unicorn Index 2022.
The report mentions Teachmint in the index of the most valuable private equity or venture capital-funded companies in India founded after 2000. It further recognises and celebrates Anshuman Kumar, CTO & Co-founder, Teachmint; and Divyansh Bordia, COO and Co-founder, Teachmint; among the youngest achievers who founded a gazelle (a startup with the potential to become a unicorn in the next two years).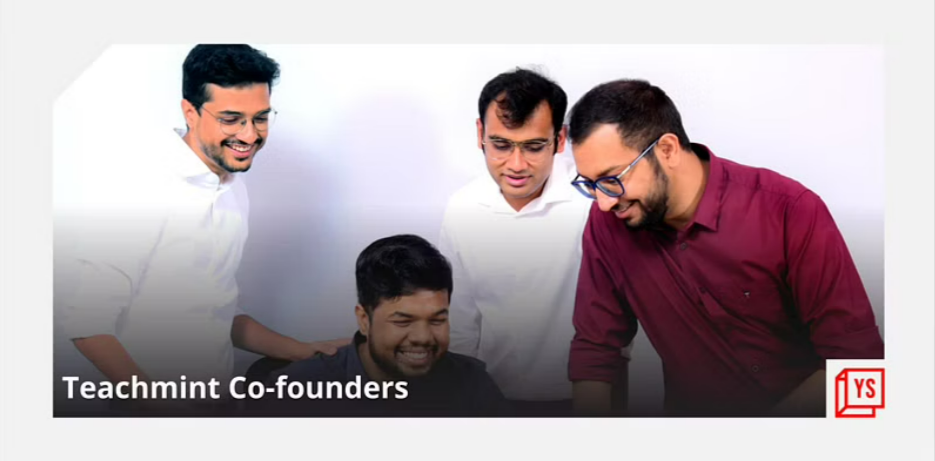 Mihir Gupta, CEO & Founder, Teachmint, said: "It's great to be among the youngest Indian startups recognised in Hurun's 2022 Future Unicorn Index. As we build next-gen SaaS solutions to power education across the globe, this recognition is also a testament to the potential for infrastructure disruption in the education ecosystem. We are excited for what lies ahead and are committed to expanding the potential for education in India and globally."
Digital engineering and consulting firm Prolifics Acquires Tier 2 Consulting Limited 
Prolifics, a global digital transformation leader, has acquired Tier 2 Consulting Limited, which is incorporated and registered in England and Wales. Tier 2 delivers software solutions to its clients using modern, open-source, cloud-native technology, and an agile project approach.
For Prolifics, the acquisition is part of its ongoing expansion and growth goals. Tier 2 brings expert custom software development using its agile approach with disciplined delivery to a large and loyal UK customer base. Its Red Hat Premier Partner status, coupled with Prolifics' already strong partnership with IBM, will expand opportunities across the board.
BigHaat strengthens its leadership team with three new executives
BigHaat, a digital agri platform has announced the recent addition of three senior leaders to further strengthen the company's operations and align the organization best for the next phase of growth. Joining BigHaat's C-Suite are Vishaal S Wadhwani as Chief Finance Officer, Richa Hukumchand as Head – of Data Sciences and Analytics, and Indronil Ghosh as Head – of Supply Chain Management.
"We are excited to welcome the three proven, highly talented leaders to BigHaat", said Sateesh Nukala and Sachin Nandwana, Co-Founders of BigHaat. "Each of the leaders brings a series of outstanding achievements and a depth of experience to accelerate growth and deliver innovative solutions to our customer needs."
Vishaal Wadhwani joins BigHaat after being associated with Ernst & Young as Senior Manager – Tax and Regulatory for 7 years. Being a qualified CA and law graduate, he is one of the most recognized financial executives in the business looking back on over 15 years of experience. Prior to taking up this new role, he spearheaded the corporate finance segment at Enzen Global Solutions Pvt Ltd where he illustrated the growth capital and entailed fundraising of over USD 100 Mn.
Fre8wise launched Quasi-Blockchain, Robotic Process Automation (RPA) solutions for the logistics industry
Fre8wise, a digitally connected logistics network powered by cutting-edge technology like Artificial Intelligence, Quasi-Blockchain, Robotic Process Automation (RPA), IoT, and more, has launched solutions for the logistics industry.
Industry struggling with problems such as lack of integration between customer's ERP and government portals such as FOIS, FMS, PMS, i3MS, Khanij, e-way Bill, etc; Manual and paper-based systems that cause delays and errors inside the plant/mine/port; Higher TAT (Turn Around Time) increases transportation cost, Limited visibility, and control for stakeholders & Increasing Pilferage and theft can be addressed by Fre8wise, which is a brainchild of Mansur Faroqui and Debashish Mohanty, who have 15+ years in the corporate world, have worked across different industries, regions, and technologies.
Sectors like steel, cement, minerals, fertilizers & chemicals, automobiles, and beverages are the ones that benefit from Fre8wise. Within a short span of a couple of years, prestigious large enterprises like Tata Steel, JSW Steel, ArcelorMittal Hindalco, Jindal Steel & Power, Penna Cement, Carlsberg India, and many tier II & III brands across the country have trusted Fre8wise.
Equinix Signs MoU with Government of Tamil Nadu
Equinix India has signed a Memorandum of Understanding (MoU) with Guidance, the nodal agency of Government of Tamil Nadu, for promotion and facilitation of the aforesaid upcoming project at Siruseri, Tamil Nadu.
As part of its expansion and growth strategy in India and to extend its operations in Chennai, the company has taken 5.95 acres of land on a long-term lease at State Industries Promotion Corporation of Tamil Nadu Ltd (SIPCOT) IT Park. It is strategically located in the Siruseri area, which is known as the IT Corridor of Chennai, with large and upcoming IT parks and well-established telecom networks.
ICCS appoints Neeraj Tandon as its chief mentor
ICCS, one of the leading BPM services providers in India, has announced the appointment of Neeraj Tandon as its Chief Mentor.
An alumnus of IIT Delhi and IIM Bangalore, Neeraj Tandon was also previously the Chief Executive Officer of Conneqt Business Solutions Limited (formerly Tata Business Support Services Ltd).
Before that, he was a Senior Vice President with HCL Technologies and led the BPO business for the US, Europe, Middle East, and Asia markets. He has also worked with IBM for four years.
This development comes while ICCS is planning to hire over 8000 employees by the end of the financial year, expand its delivery footprint to more towns and focus on BFSI, Retail/ecommerce and Healthcare verticals for growth.
Boult Audio makes foray into smart wearable segment
Boult Audio, a young company incepted in June 2017 to make a difference in the consumer technology sector, has expanded its product portfolio for millennials by venturing into the wearable segment. The Boult Audio smartwatch range–Drift and Cosmic–is packed with loads of health indicators such as heart rate sensor, steps count, blood oxygen monitor and periods monitoring. The smartwatches have a standby time of up to 10 days.
Boult Drift Smartwatch has 1.69″ screen size and is the only smartwatch to offer Bluetooth Calling with TFT, 240×280 resolution, pixel density of 218ppi, 500 nits high brightness display, 60 preset sports modes and 150+ watch faces. It also features heart rate monitor, sleep tracker, and 24/7 heart rate monitoring that allow you to check your heart rate anytime.
It also has an automatic sleep monitor that provides a comprehensive analysis of your sleep quality (deep sleep, light sleep, and wake-up time) to help you get a better understanding of your health and make reasonable adjustments to your lifestyle besides having a dual-module and a built-in microphone and speaker. This lets you, answer your incoming calls or dial your desired contact right from your wrist.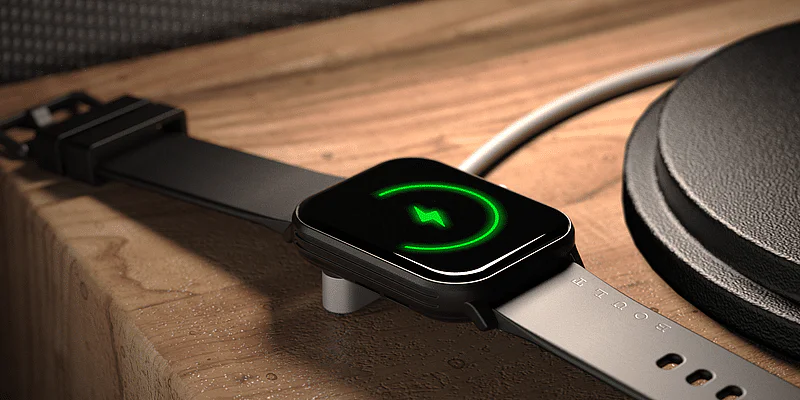 SaaS major Unicommerce to automate 8,000+ warehouses across India
Unicommerce, an integrated SaaS platform for post-purchase experience management, has announced that over 8,000 warehouses will be leveraging its warehouse management platform by March 2023. More than 7,200 warehouses are already live on Unicommerce's Warehouse Management Platform and managing more than 96 million SKUs across serving diverse sectors like FMCG, beauty and wellness, fashion and accessories, and eyewear.
Over the last couple of years, many companies have automated various parts of business operations to serve the rising ecommerce order volume. Companies have deployed Unicommerce's warehouse management platform to manage and automate all the workflows of the warehouse from picking, packing, dispatch of goods as well as procurement of goods at the warehouse.
The SaaS platform is designed to ensure seamless integration of multiple warehouses and enable automatic order allocation to the warehouse nearest to consumers along with managing return orders at the warehouse. It also helps in centralising crucial tasks such as maintaining optimal stock levels automatically along with real-time inventory management, automated purchase management, routing and tracking of shipments, etc.
boAt announces expansion of leadership team to steer growth in the next phase
Imagine Marketing Limited, a wireless hearables brand under its flagship brand "boAt", has announced several new appointments to the leadership team, affirming its focus to building a top-notch team to unleash the next phase of growth. The company has increased its workforce by over 110 employees and is now over 300 boAt heads strong.
Some of the key additions include, Prejith Narayan as the Chief Business Officer who brings over 12 years of experience after serving industry juggernauts like Amazon, Aditya Birla Group and IBM. Charmie Awasthi was recently appointed as Chief Human Resource Officer and brings with her a rich professional experience of over 17 years with media conglomerates like Viacom 18 and Zee Entertainment.
Shyam Vedantam, who has joined the deck as a Chief Product Delivery Officer, comes with over two decades of rich experience as a tech business leader and an entrepreneur. Rakshit Gupta will be responsible for spearheading the CX initiatives as the Head of Customer Experience at boAt Lifestyle.
Vibhor Jain was recently appointed as the Head of Ecommerce and brings to the table a span of experiences across ecommerce, electronics, and FMCG sector with industry giants like Tata Cliq, Appario Retail, Patanjali, and TCS.
Hero Electric to roll out first batch of electric scooters from Mahindra's Pithampur plant
Hero Electric has announced the rollout of its first batch of electric scooters from Mahindra Group's Pithampur plant in Madhya Pradesh. Earlier this year, Hero Electric had announced its five-year partnership with Mahindra as part of its growth and expansion plans to cater to the growing demand for E2Ws in the country.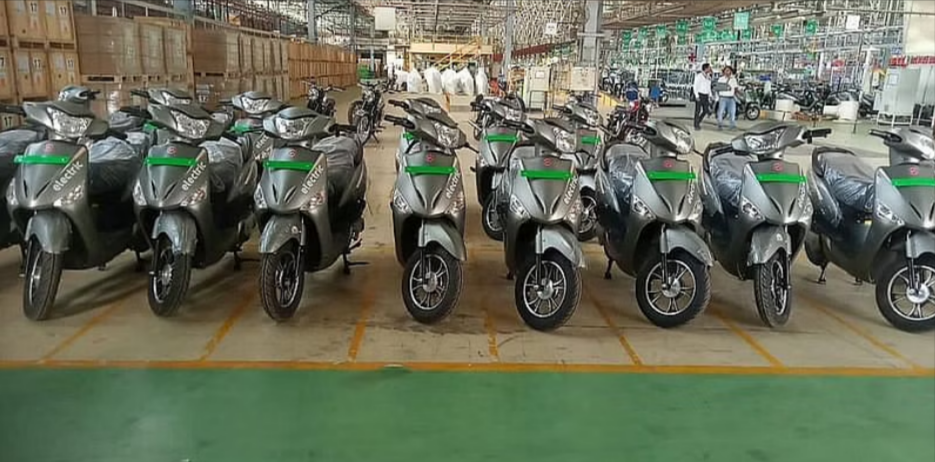 As part of the strategic alliance, two very popular Hero electric bikes–Optima & NYX will be manufactured at the plant in Pithampur. Beyond sharing space to build vehicles, the partnership between both would provide a platform for jointly working to develop and share the supply chain for all new electric offerings. Both companies will bolster this alliance and share their R&D expertise to develop newer technologies and products for domestic and overseas markets.
Garuda Aerospace announces arrival into the Defence Sector with TIDCO Partnership
Garuda Aerospace has signed an MOU with the Tamil Nadu Industrial Development Corporation Limited (TIDCO) at the Tamil Nadu Investment Conclave 2022 in the presence of Honorable Chief Minister of Tamil Nadu, MK Stalin. The MOU highlights the investments which Garuda has made in the sector and re-iterates its commitment to the defence sector.
"After the Honourable Prime Minister, Shri Narendra Modi launched Garuda's 100 Drones across 100 locations in India, we have been receiving a lot of interest from the Army, Airforce, CRPF, CISF, BSF and we have started designing drones keeping in mind our national security threats. We firmly believe that drones equipped with diverse payloads can support our forces in the borders to keep our Nation safe" said Agnishwar Jayaprakash, Founder and CEO, Garuda Aerospace.
Recently, Garuda Aerospace commenced its $30 million Series A Round at $250 million Valuation and former Indian cricket team captain MS Dhoni invested into the company while also becoming Garuda's brand ambassador.
LegalKart inks strategic partnership with Brand Capital (Times Group)
Brand Capital, the investment arm of the Times of India Group and LegalKart, have entered a strategic partnership to support LegalKart's expansion in India. Through its proprietary AI-based technology, LegalKart has developed a solution which enables customers seeking legal advice to consult lawyers regarding their legal matters from the comfort of their home.
The company has already served more than 1.5 lakh consumers and has over 10,000 lawyers on its platform across more than 900 locations including multiple cities, districts, and remote regions in India.
This partnership is a part of the Times Group's Brand Capital initiative, which also worked with leading companies like BYJU'S, Bigbasket, Blinkit, Flipkart, Dunzo, Pharmeasy, etc to assist their growth in the country.
Under this strategic partnership, Times Group will help LegalKart leverage its media for cross-platform promotion and bolster growth capabilities to revolutionize the legaltech space in the country. Legalkart intends to use The Times Group's multimedia resources to help develop and evangelize the brand to the next level.
(This is an ongoing story and will be updated with the latest news throughout the day.)