Case Study: India's EdTech Company Gradeup Boosts ROAS by 10% With MAAS and AppsFlyer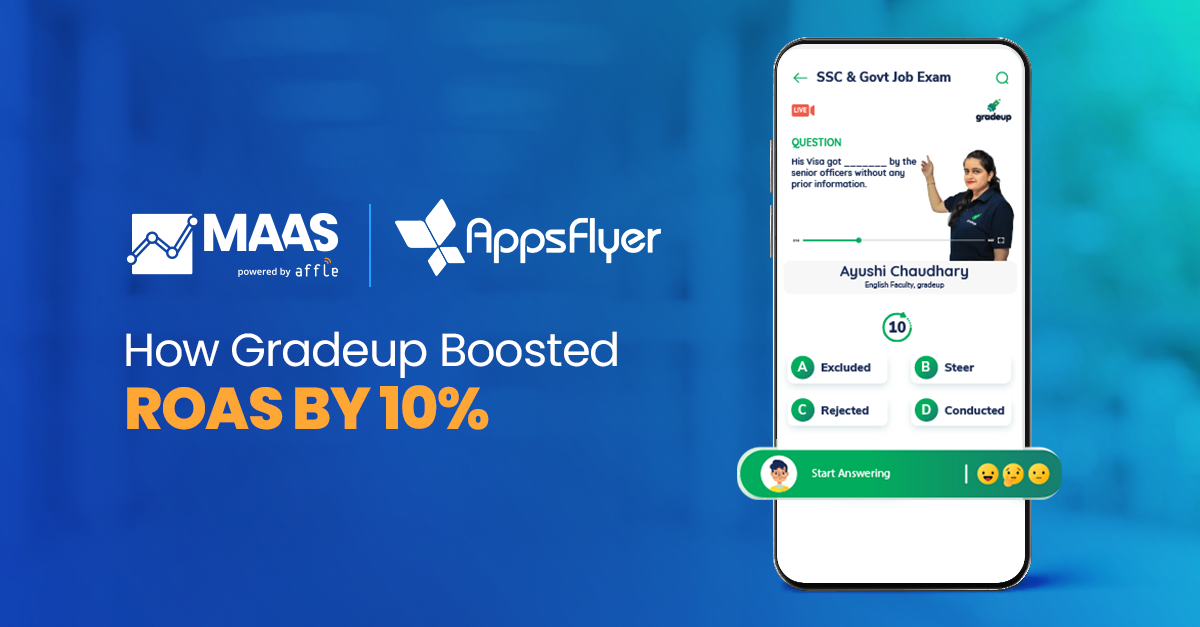 An India-based online exam preparation platform with over 30 million members, Gradeup teamed up with Affle's MAAS platform and AppsFlyer to optimize its user acquisition (UA) campaigns, increase in-app engagement and ultimately boost return on app spend (ROAS) in the highly competitive EdTech vertical. Using both companies' solutions, the Gradeup team was able to realize a granular view of in-app activities and optimize user acquisition at scale through advanced cohort analysis based on AppsFlyer's postback data and the MAAS platform, boosting ROAS by 10%.
To continue to grow sustainably, Gradeup needed to optimize its campaigns for a lower cost per install (CPIs). Furthermore, the team was tasked with boosting engagement metrics within the app to improve lifetime value (LTV). To meet its objectives, Gradeup needed to make sure that it had in-depth knowledge and insights into its user acquisition funnel to target high-quality users and boost the likelihood of conversion.
To boost user acquisition at scale, Gradeup utilizes Affle's MAAS platform. AppsFlyer is Gradeup's preferred measurement partner to provide advanced metrics for deeper insights on app installs. AppsFlyer also lets Gradeup analyze metrics on in-app consumer behavior once an app has been downloaded.
Here's what Dhruv Kumar, Gradeup's Senior Manager of Performance Marketing had to say about the campaign and working with MAAS and AppsFlyer: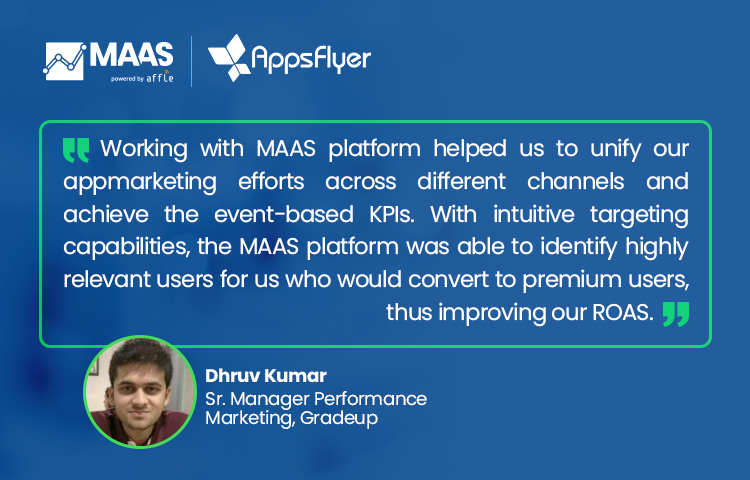 Download the Case Study
to find out more about how MAAS and AppsFlyer helped Gradeup achieve UA success and hit other key objectives, including higher engagement and video views: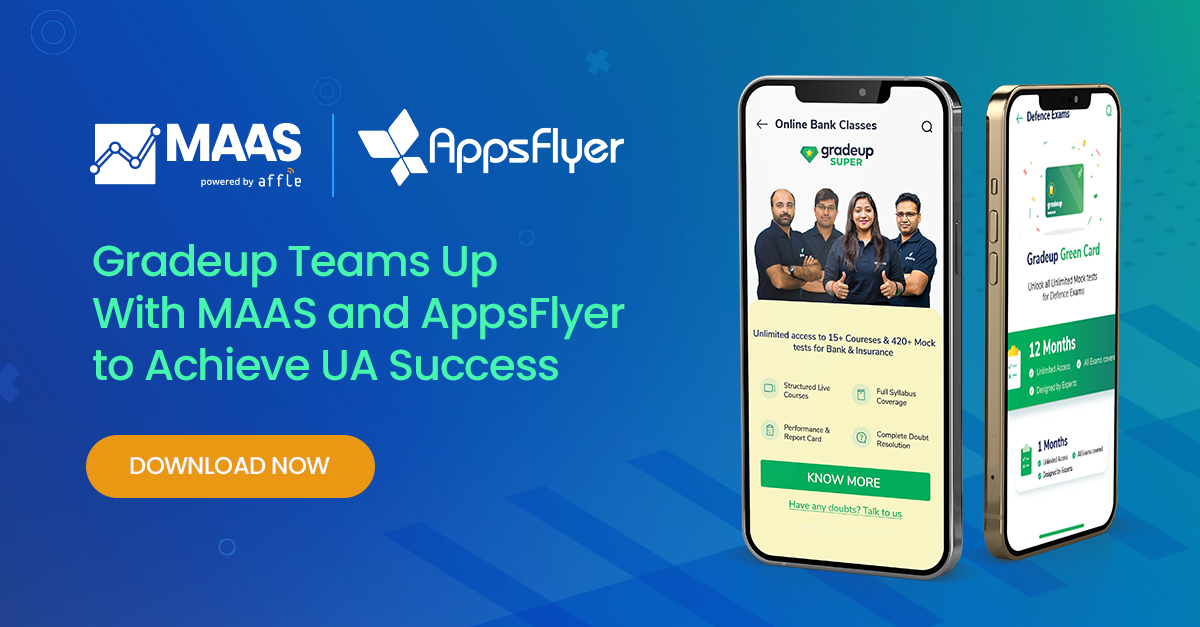 Have an EdTech app that you would like to scale? Get in touch with us today to find out how MAAS can help you with your campaign needs!