Serve a Platter of FoodTech App Success this Festive Season!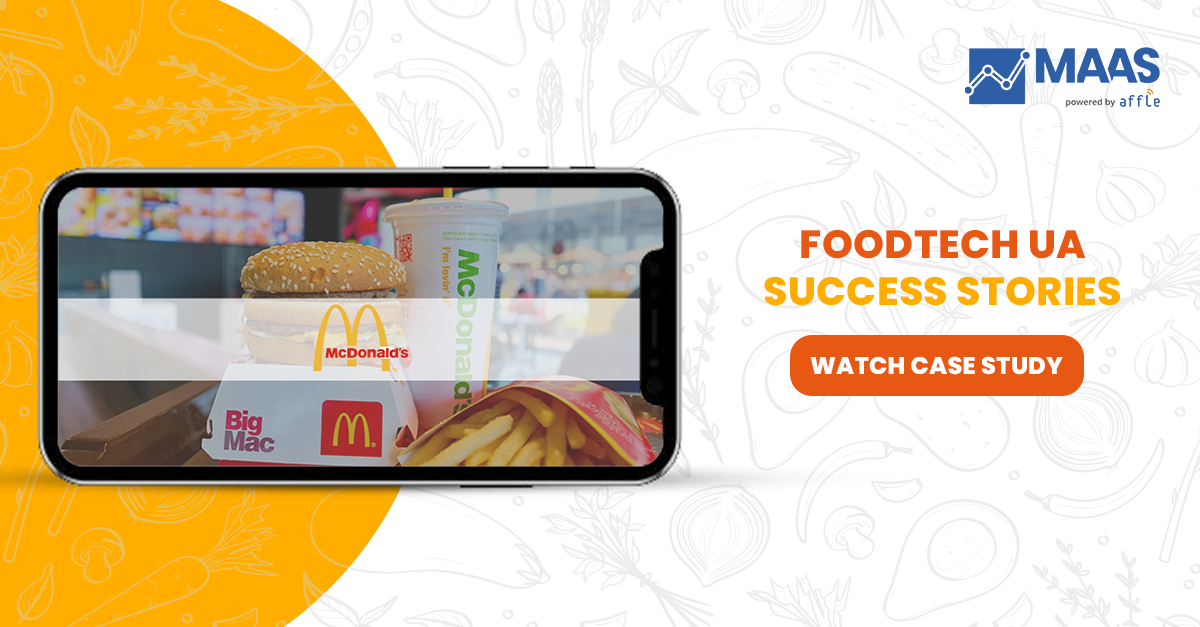 2022 is the year of hope. The celebratory buzz is only getting louder as days go by bringing important global occasions closer. Shaking off the gloom of the past years is a certainty among consumers this year, leading to a high purchase intent across verticals. 
Festivals and food make an evergreen pair. The global FoodTech landscape is gearing up to face the upcoming festival rush with panache. MAAS platform collaborated with FoodTech giants – McDonald's, KFC and Swiggy – to leverage mobile marketing and make the most of their seasonal app marketing opportunities, contributing to the creation of a high-value user base.  
Here's how they did it :
McDonald's – Driving Omnichannel UA Through Gamification
Objective:
With the waning of COVID-19 cases in Indonesia, McDonald's wanted to bring back diners to their restaurant outlets in a bid to increase purchases and foster deeper customer loyalty. The lead up to Ramadan seemed like the perfect time to launch a gamification campaign that would reward users with coupons to be redeemed in offline stores. 
Scaling Coupon Redemption with Precision Targeting & Real-Time Recommendations
McDonald's teamed up with MAAS platform to identify and target high-propensity cohorts of the audience who showed a high affinity for online gaming, app-based food delivery, deal hunters, and regular online food purchasers. With a multichannel approach and real-time recommendations on audience conversion rates, McDonald's was able to record a 230% increase for in-store coupon redemptions.
Your Favorite Cheesecake to Sanitizer Sprays – #SwiggyHasItAll
Objective :
COVID-19 brought to focus the need to ramp up last-mile on-demand convenience delivery services. Swiggy led the charge beyond the metros to make qCommerce accessible for non-metro locations. Swiggy had fleet strength but still struggled with user adoption of the relatively new concept of qCommerce.
Hyperlocal, Granular Targeting Scaling High-LTV User Pipeline
MAAS platform proposed a granular targeting strategy to scale Swiggy's UA efforts. The platform activated location-based targeting and dayparting to communicate with users when they were most likely to use the app – either to order food/groceries or catch up on their regular household stocking. Reaching out to the right audience scaled Swiggy's monthly first orders by 3X.

KFC – Making Malaysia's Ramadan Finger Lickin' Good
Objective : 
KFC did not want Malaysians to miss out on the festive spirit amidst a global crisis that had locked near and dear ones to their localities, restricting social get togethers. The favorite QSR wanted Malaysians to know that KFC is all prepared to be a part of their festival joy. 
Maximizing Lower Funnel Conversions with Programmatic Targeting
Prioritizing lower customer acquisition costs was a must for KFC while increasing order rates. MAAS platform assisted with AI/ML based audience segmentation and location-based programmatic targeting. Devices with proximity to KFC delivery locations were prioritized, leading to a reduction of 40% in Cost Per Acquisition.
Why Integrate a Unified Audience Platform into Your FoodTech App Marketing
FoodTech appeals to a wide demographic encompassing different age groups, online behavior, interests and location. However, everyone may not be the right fit for what your app has to offer. To cut through the clutter and to find out the right user who matches your ideal buyer persona, a unified audience platform can be useful. Such UA platforms provide a comparative analysis of channels and real-time audience recommendations to optimize your targeting and increase lower funnel conversions.
During the festive season, the fierce competition makes customer loyalty a challenge. A unified audience platform can help achieve the desirable scales without compromising on audience quality. Driving precision-based mobile marketing in the pre-install phase translate to better numbers for daily active users and day 30 retention making customer stickiness measurable. 
If you are looking to speak to an UA expert to scale the quantity and quality of your FoodTech app's UA, feel free to contact us.