SEA eCommerce Market Spotlight Part 2: Top Ad Formats to Make the Most of Holiday Marketing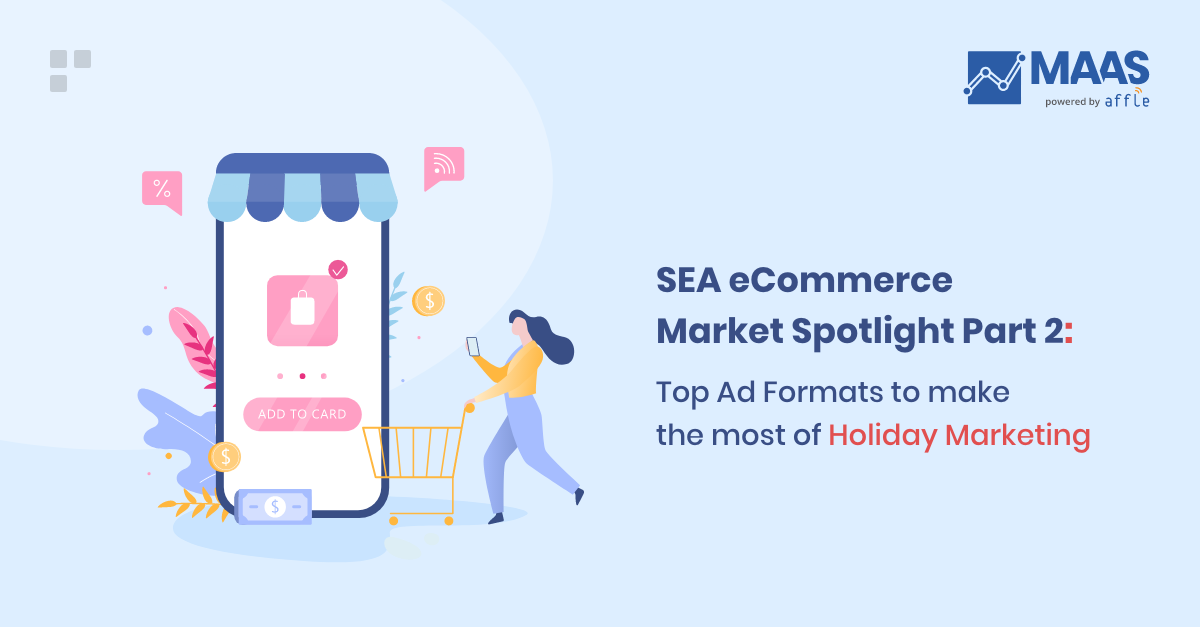 Welcome to the second part of our series on SEA eCommerce Market Spotlight. In the first part, we explored the key trends in this region that have contributed to the growth of the eCommerce sector. In Part 2, we look at the top ad formats that are popular with advertisers in SEA for holiday app marketing. Through this series, we hope to showcase the prospects for growth and share top learnings for successful app marketing in the eCommerce space that will guide businesses through the Holiday season and beyond!
The biggest shopping season in Southeast Asia (SEA) is already underway. The months from October to December are marked by high-value shopping events for the SEA eCommerce industry. Ahead of Christmas and New Year, eCommerce players are looking to break new records after a successful Singles Day. Based on our campaigns and working with advertisers across countries in SEA, we have compiled the top-four ad formats that bring the most value to eCommerce ad campaigns.
1. Traditional banner ads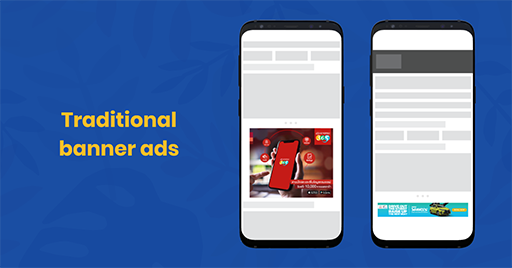 Despite the range of creative ad formats available, traditional banner ads continue to remain popular with eCommerce app advertisers across SEA. These can be deployed in a variety of sizes and are popular for encouraging users to download or open an app from mobile web, redirecting users to take an action (such as install or make a purchase), and also used for promotions. For holiday marketing, it is best to use the practice of deep-linking to make app or product discovery easy for users. By streamlining user experience through deep-linking, marketers are likely to see better CTRs and in turn, ROI.
2. Interstitials and splash screen 
Interstitials and splash screen ads typically take over the full page and can be used for attractive product promotions. Utilize the rich nature of these formats to catch the attention of the user and improve brand awareness and recall, as well as product intent. Typically interstitials and splash screen ads have less text and impactful creatives. Use these to offer product discounts and special promotions during the Holiday season to create an impression with your users. When it comes to the best practices for size for these ad formats, it depends on screen size and resolution, as well as campaign types. It is best to talk to your ad partner to find out the right design for your campaign needs.
3. Native ads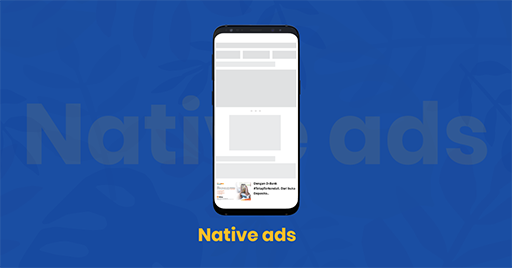 Native ad formats work well for eCommerce apps for the better engagement they offer. eCommerce brands benefit from increased brand awareness, higher engagements, and more conversions with native ads by deploying shoppable catalogs, AR/VR product previews, and 360-degree immersive product experiences to offer a personalized approach to online shopping. Due to the nature of native ads, they have a higher acceptance rate among users, thereby offering a greater lift to advertisers. By making product discovery easier, native ads help advertisers to decrease their time-to-purchase, boosting ROAS.
4. Programmatic video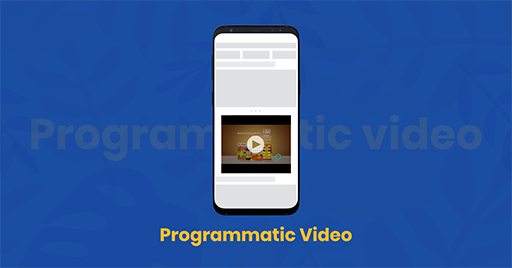 Digital video is the fastest-growing advertising medium in Southeast Asia, outgrowing spends on traditional TV. Programmatic video has seen a continued surge since 2014 in the region. While Singapore and Thailand are strong programmatic markets, Indonesia is an upcoming region where the appetite for programmatic video has been increasing. Leveraging programmatic video can help advertisers to create engaging ads and convert the users at each step of the user journey. 
Making the most of Holiday shoppers
With more shoppers shopping online, brands – both big and small – have quickly adopted to include mobile marketing in their media mix and acquire users. Not only are shoppers more inclined to do their shopping online, but many also are price-conscious and look for discounts. eCommerce players are hoping to continue the momentum generated in the Holiday period as data reveals there is an increase in consumer spending by an average 56% as compared to 2019. Deploying an intelligent creative mix in your mobile marketing strategies can help you to not only acquire new customers but also drive enhanced engagement with the existing ones to upsell them and build brand loyalty. Each of the different ad formats has its own set of best practices. Talk to your ad partner to find out which creative ad format would work best for your campaign KPIs and how you can best utilize a creative mix.
Note: All the trademarks displayed on this blog are the trademarks of their respective owners, and constitute neither an endorsement nor a recommendation of those organizations