MAAS Expands Regional Leadership With Key Appointment in China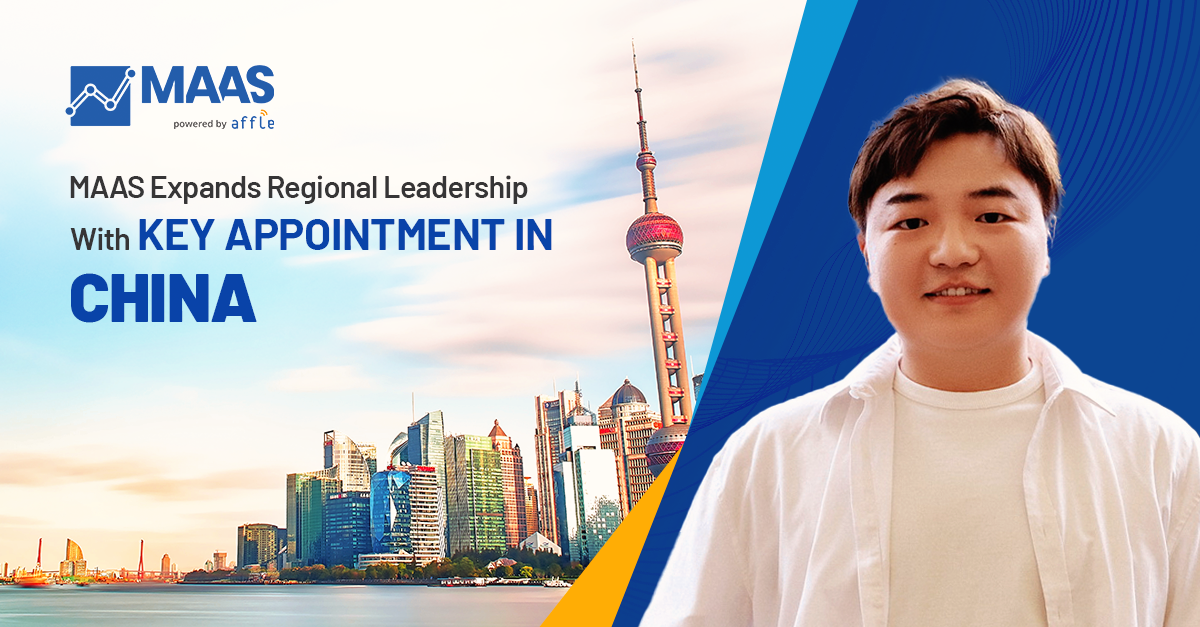 We are excited to announce MAAS has expanded its leadership team with the appointment of Zheng Cui as the Country Manager for China. He'll be based in Beijing & will drive the growth of the MAAS Unified Audience Platform offerings in the country. As MAAS doubles down in the Asian region, with this appointment we're further strengthening our on-ground presence and impact in the region.
Zheng is an experienced AdTech and digital market leader with a decade of experience in strategy, partnerships, and business development across the mobile advertising ecosystem. He was previously the General Manager for YouAppi's China office, where he led the business opportunities for mobile performance ads. He has previously also worked with companies such as Baidu and Changyou.com. His extensive experience in growing markets and verticals will steer MAAS platform's growth in China to help advertisers integrate mobile advertising solutions to drive ROI.
Commenting on his appointment, Zheng said, "I am pleased to join a market leader like Affle and their highly experienced team at MAAS to take the platform's vision to the next level among advertisers in China and the rest of Asia. The problem MAAS solves is a very common one for advertisers across the globe where growth marketers struggle to manage campaigns and insights across multiple UA channels. And I am excited for many more advertisers to experience the unified platform to help them unlock their true growth potential."
MAAS enables mobile advertisers to acquire quality users at scale, across directly integrated publishers, programmatic platforms, and relevant app recommendations. Leveraging mDMP-based connected device intelligence and proprietary mInsight dashboard, advertisers on MAAS can reach their most relevant audiences while maximizing quality, transparency, and scale.
To learn more about MAAS offerings and how we can work together, reach out to

marketing@maasplatform.io