It's Time for Africa! Part 1: Mobile Marketing Landscape in Africa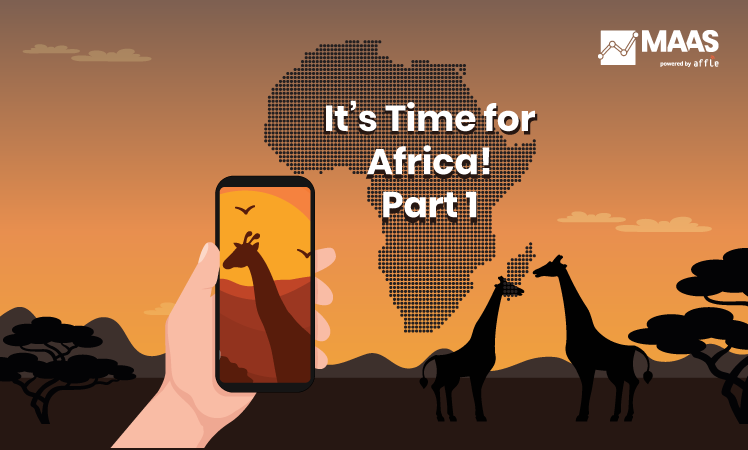 Sub-Saharan Africa has been emerging as a mobile-first region for a few years now. Telecommunications, mobile connectivity, and mobile adoption have been growing at an impressive rate, making its audiences an ideal consumer market for mobile advertising. "It's Time for Africa!" is our three-part series that throws the spotlight on the region as a go-to guide for both local and global advertisers to make sense of the mobile marketing landscape and navigate the mobile UA space in Africa. Through this series, our readers will learn about the mobile landscape and dominant app verticals through unique statistics and also hear indigenous voices from the continent. 
Africa is a big continent with 54 nations and a billion-plus people, making the African mobile ecosystem fragmented. Yet, what has been spectacular has leapfrogged through mobile technology. Back in 2009, mobile payments on platforms like mPesa and PleaseCall Me were already flourishing. App economy has come a long way since those early days. Smartphone adoption has since then risen, reaching 50% of total connections in 2020.  Over the next five years, GSMA estimates this number to double and an adoption rate of 65%. Affordable mobile devices and flexible payment options have stirred up the demand. There's also a growing young population who are becoming "digital natives" that would also impact how users interact with mobile-based businesses. Despite this, GSMA reports that there is a staggering digital divide as nearly 800 million people in the region are still not connected to mobile internet.
Sectors such as food delivery, FinTech, EduTech, eCommerce, and travel are dominant app businesses spread across biggest hotspots of South Africa, Kenya, Nigeria and Egypt. As mobile penetration grows, Tanzania and Ethiopia present some of the biggest opportunities of new subscribers.
Our infographic below dives deeper into the mobile marketing landscape in Africa. Giving an overview of the dominant app players and engagement trends for top apps, the infographic also sheds light into how a unified platform can benefit advertisers in Africa.
You can download the PDF to read at your own pace later: Mobile Marketing Landscape

Stay tuned for the next part of our series!