Best Practices to Run Successful Mobile Marketing Campaigns During Ramadan in the Middle East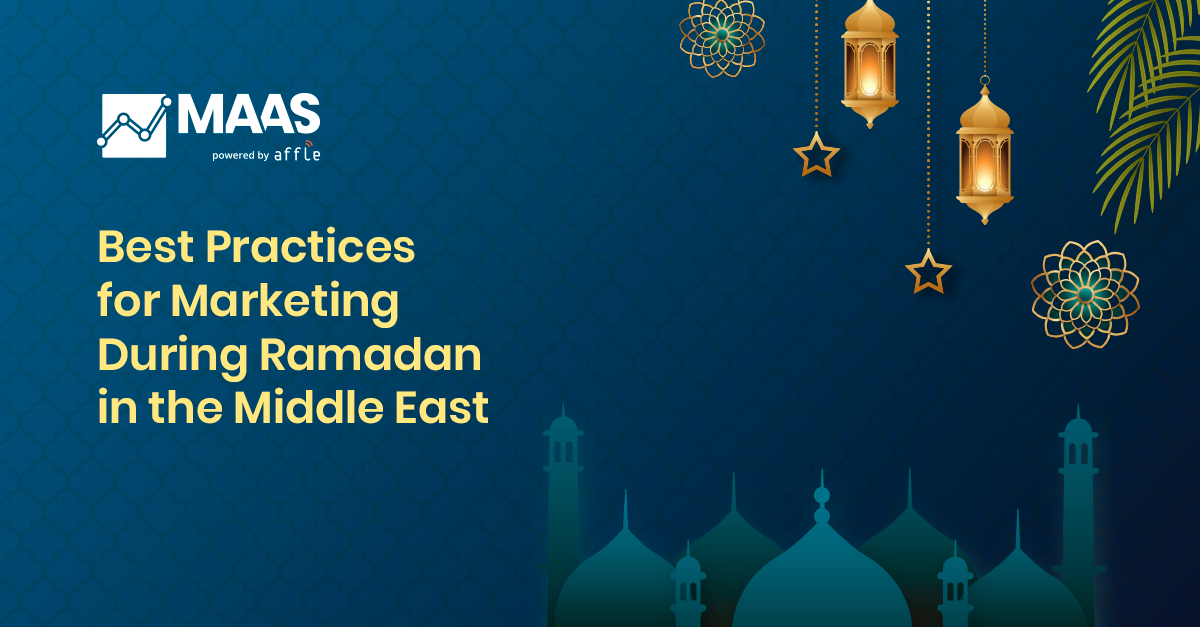 The Middle East marketing and business landscape are rapidly evolving. Especially in the last 5 years, the region has gotten highly influenced by global trends such as eCommerce, business entrepreneurship, media and fashion influencers, and brands lifestyle products. The region is emerging fast and everyone — including individuals — is looking to jump on the next-age marketing bandwagon. 
One of the key marketing events in the region is in the Holy month of Ramadan. As the Middle East's Islamic population gets ready for a month of charity, practice kindness, and observe fasting. 
This year, one cannot ignore the pandemic still prevailing across the world and impacting businesses. Covid-19 has presented its unique set of challenges not only for consumers but also for marketers – there has been an immense shift in consumer expectation and a subsequent adjustment to people's purchasing behaviors. [Read more on this in our latest report]
One of the most notable changes that have been recorded has been the increase of customers migrating to online platforms. The Middle East region is digitally empowered with approximately 71% of Internet penetration according to 2020 statistics from Internetworldstats.  While the worldwide rate stands at 64.5%, the Middle East is way ahead of many global markets.
Since the outbreak of the pandemic, many global successful agencies in the regions and AdTech companies operating in and out of the Middle East have reacted quickly to find solutions and alternatives to serve their clients by exploring various strategies around the type of campaigns they should be targeting depending on their business goals (branding, UA, RT, etc.), relatable audience engagement techniques to drive higher online sales which can be very challenging. 
That's why I would like to invite you for a nice ride (I hope) to explore this market with me to understand the best practices for marketing during Ramadan: 
Leverage the Business's Organics and Plan Your Campaigns Early
Data shows that consumers start researching and buying products at least one month before Ramadan begins. Being prepared and running campaigns early is most likely to increase awareness of the product and put the brand in a better position to benefit from the influx of spending that occurs during the holy month. In fact, it has been observed that sales spike a week before and after the onset of Ramadan. 
But if you haven't already, you can utilize key moments during the whole month of Ramadan to reach the user. Our data insights into running campaigns have shown that conversions plummet during the week of Eid when people are more focused on celebrating with their families. A good time to target your customers is during Ramadan Week 1-3 and then at the end of the fasting period. As employees get their bonuses, a lot of gift buying is done during this time. Shopping apps tend to pick up once again in post-Ramadan weeks on the back of this demand. 
Measure and Build Your Campaigns for Success
Merely running campaigns is of no use if you are not leveraging the data and the downstream funnel by analyzing the post-install metrics. Track your metrics and re-evaluate your strategy to sync with what is more important from the campaign. This will highlight the right objectives that need to be put into place and clarify which KPIs and metrics link to them. Some metrics to measure and optimize towards are: conversion rate, bounce rate, CTR, time spent, average order value, among others. Deploy creative strategies at key moments throughout the campaign to run smart user acquisition, as well as invest in audience insights to reach users with higher conversion rates. Your ad partner can help you to identify the metrics that matter and also suggest the relevant channels: whether it is direct publishers, programmatic channels, or OEM recommendations. 
Focus on the Right and Relevant Creative Assets
One of the key focuses during any holiday or festive marketing is to use creatives that resonate with the spirit of the festival. Creatives bring meaning to brand messaging and Ramadan marketing, too, relies on making use of attention-grabbing creatives. Invest in creatives promoting the spirit of Ramadan through messages of charity and donations, as well as bonding with friends and family. Make sure the creatives resonate with your audience during Ramadan which can impact their long-term association with the brand. As much as Ramadan marketing focuses on performance marketing, it is also a chance to polish your campaign with Eid-specific content that connects with people and builds brand connections. 
See the Bigger Picture
Ramadan is truly a global festival and brands can take advantage of the opportunity to scale success with lookalike audiences globally, strengthening presence in new geographies, and explore newer avenues of user acquisition. The total digital ad spends rose to reach USD 2.39 billion in 2020 in the MENA region with the biggest share of spend targeting the GCC. Programmatic advertising in Dubai is on the rise due to the massive demand in the city which considered the home to headquarters in the pan-Arabic region. Internet giants and digital agencies are considering Dubai as the key access to the region when it comes to the advertising dollar. 
Thinking bigger also means thinking across the funnel. Campaigns that are designed to increase awareness and delivery as well as to drive consideration and action have a larger impact. 
Before You Go, Remember…
There are several misconceptions about the Middle East and people generally tend to look at this region as one local market with a poor understanding of the consumer personas, which then leads to low ROI from the campaigns. The purchasing decisions in the Middle East are highly influenced by family and community culture as well as the current trend, especially during Ramadan. The Arab purchasing decision is considered different from individualistic decisions in markets such as Europe and the USA. For instance, the expats dominate cities like Dubai where you will have to rely on English content. Saudi Arabia has the lowest number of expats, however, the purchasing power can differ between cities so can your ROI from the campaigns.
Start dividing the Middle East marketplace into countries and even major cities – Dubai, Abu Dhabi, Kuwait, Amman etc. –  and explore the demographics of expat density versus locals, the competition, and market needs. Each country has its unique consumer persona that can largely influence your campaign strategy and effectiveness. It is important to understand the app categories that are mostly used by your audience and then target them accordingly for a better ROI. Ultimately, there are several factors that can define your tactics and strategic approaches such as budget, marketing goal, campaign analysis, industry, and KPIs.
Want a tailormade app success plan for your user growth in the Middle East? Get in touch with us today at tasmia.taranum@affle.com