Impressing the Festival Shopper : 4 Tips for Your Festive Season UA Haul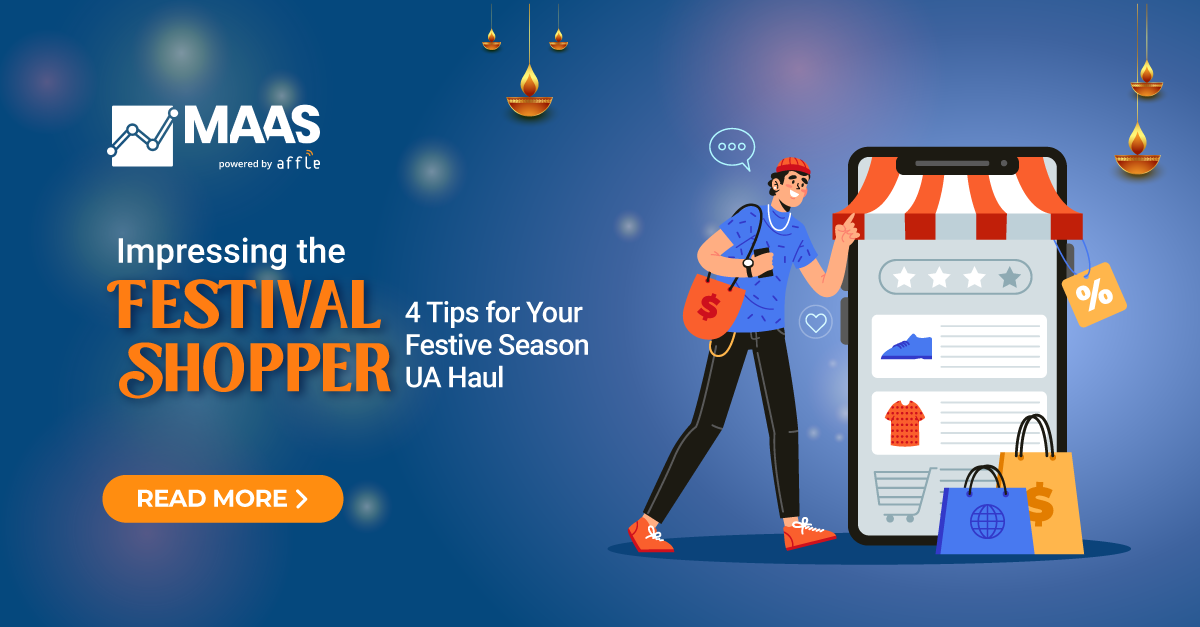 With just about a month to go before the festival bonanza starts, Indians are rejoicing in the merriment of the celebratory mood. In our recently released report, The Dawn of the New-Age Shopper in the New Normal, we mapped out how the seasonal festivals and the year-end holiday vibe vastly impact growth of eCommerce apps. The pandemic gloom had stunted eCommerce activity in the early 2020. As per the report, with the festival hype kicking in, India had witnessed a sharp spike in app activity from the beginning of Q3. The upward growth continued well into the beginning of Q4, thereby making this time period the perfect opportunity to execute holiday season UA plans. As a result of this increased activity, by July the country witnessed over 80 million eCommerce app downloads registering an increase of over 15 million. 
As the countdown to the most exciting quarter of the year starts, India will soon be on a lookout to make the most of their annual shopping gala. Here's looking at 4 tips for eCommerce apps to acquire the festival shopper as a long-term brand loyalist .
Tip 1 : Implement an in-app exit strategy
As Prajakta Rathe, AVP – Digital Marketing, MyGlamm remarked in our latest podcast episode, "The intent to switch during this season is very high." Indian shoppers love creating wish lists and adding items to their carts. The one cause stopping them from hitting the Buy Now button is expectation of an attractive offer. Keeping this in mind, it is the perfect time to implement an in-app exit strategy. This helps to ease purchase decisions for shoppers who are utterly spoilt for choices at this period. As the shopper leaves a loaded cart without buying anything, a simple pop-up can inform them of a special offer – be it free delivery or an additional discount for their next purchases or in-app wallet credits that can be redeemed. The target here is to bring them back to your app for more shopping. Once a customer comes back for a second purchase, there's a 54% chance of them returning to your app again.
Tip 2 : Create a sense of urgency in your mobile ads
TATA Cliq's Digital Marketing Manager, Dhruvil Jain recently highlighted some of the popular categories trending this season in this App MAASter episode. Fashion, apparels, electronics, home appliances and even beauty products are seeing a high consumer interest. Based on user behavior, serving category specific ads can result in a higher conversion. Usage of ballpark numbers to denote remaining stocks of popular items create a fear of missing out in the holiday shopper urging them to make a purchase. Keeping in mind your north star KPI, here's a quick and handy conversion rate table to help you understand which ad format is the most suitable for your brand and fits in your UA budget.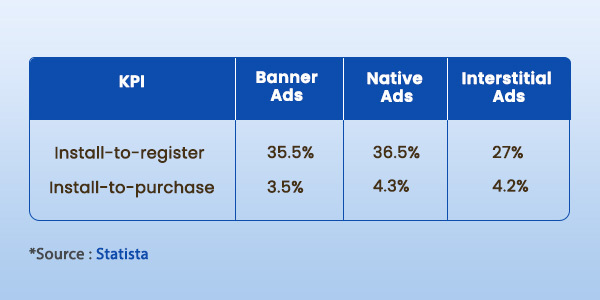 Tip 3 : Initiate a flash sale in the app
eCommerce app conversion rates are consistently higher compared to websites. However, roughly 20% and 33% of consumers still prefer to use mobile websites or desktop websites respectively. This is a good time to drive that traffic to your apps and increase your app's UA rate with high LTV consumers. Announce a limited period flash sale available only on the app. The shopping rush and the evergreen attraction of a sale can drive website loyalists to install the app and finally experience the convenience it offers. Bringing your audience to the app platform is always beneficial for increasing conversion rates and purchase frequency. App usage provides significant user behavior data that can be used to create personalized communication and suggestions that gently nudge buyers to spend, increasing your conversion rates.
Tip 4 : Focus on retention to increase user LTV
The sentiment of the festival shopper is a lot about missing out. This is a great opportunity for eCommerce apps to develop a bond of trust with the user to optimize spends on your holiday season UA plans. Creating a personalized communication flow through in-app messaging, emails, SMS-es help. The festival shopper faces out of stock messages more often than they would like. Suggest viable alternatives with great deals. Also a simple option to pre-book a popular out of stock item can be another great way to get your user to return to your app. Alternatively, retarget users who have abandoned their cart in previous shopping sessions with a sense of urgency. Also promote more season relevant categories like ceremonial requirements, gift boxes/combos, holiday essentials, decorations for the upcoming party season, etc. 
The Indian shopper starts their shopping expedition from mid second quarter and continues it till the New Year. Top of mind recall in this phase goes quite a long way to bring in new users to your app. Continually track, analyze and optimize your UA campaign to gather as many users during this season. The focus is creating an attachment to the brand. At MAAS, we help eCommerce brands identify high quality users and direct them to your app, all the while keeping them engaged to increase retention rate and bring in users with a high ARPU (Average Revenue Per User).

If you are looking to make the most of the holiday season for your eCommerce app, feel free to connect with us for a personalized consultation on nailing your UA strategy.