Mic'd Up With MAAS Episode 17: Solving the LatAm Mobile Growth Puzzle With RocketLab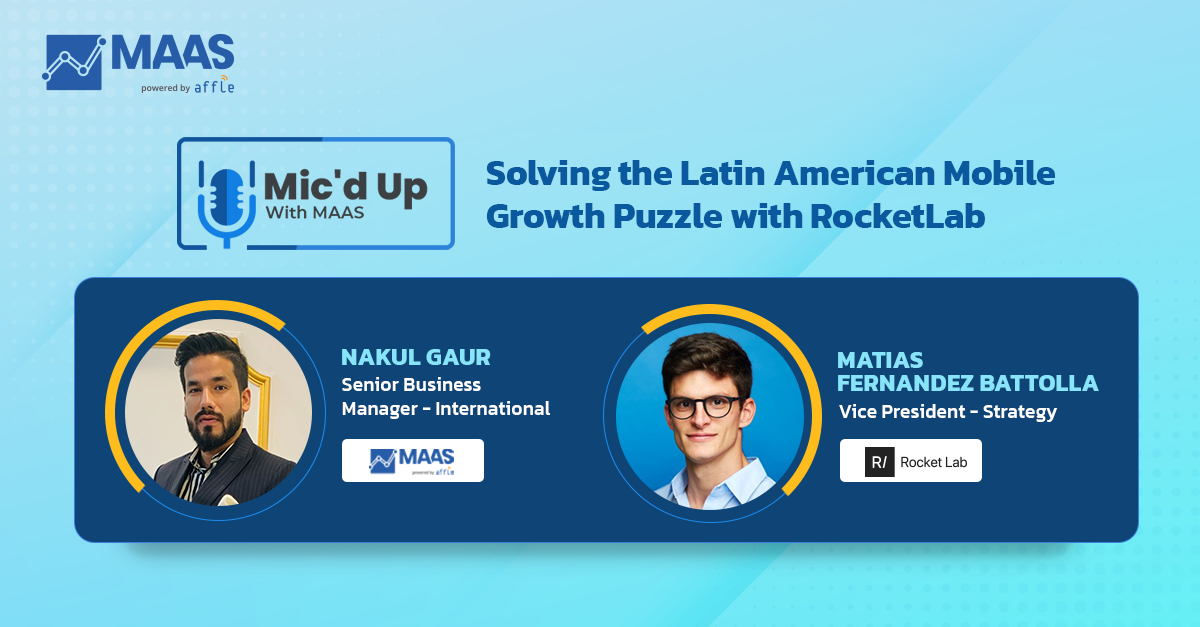 What are some of the biggest myths about Latin America's mobile ecosystem? Is the UA strategy for Brazil the same as for Mexico? As one of the fastest-growing mobile markets in the world, Latin America has caught the fancy of mobile app marketers for the exciting opportunities the region has to offer. A steadily growing market for smartphone users coupled with deeper internet penetration has influenced the growth of this market. This has led to a surge in verticals such as mobile video, gaming, as well as eCommerce. But not all markets are created equal and Latin America is a good example of this. User behavior, and in turn user acquisition, differ from country to country in this large region.
RocketLab's VP of Strategy Matias Fernandez Battola joins us on the latest episode of Mic'd Up With MAAS to solve the LatAm mobile growth puzzle.
Check out the link for the full podcast: