Mic'd Up With MAAS Episode 15: Zipping Through Q-Commerce With Zepto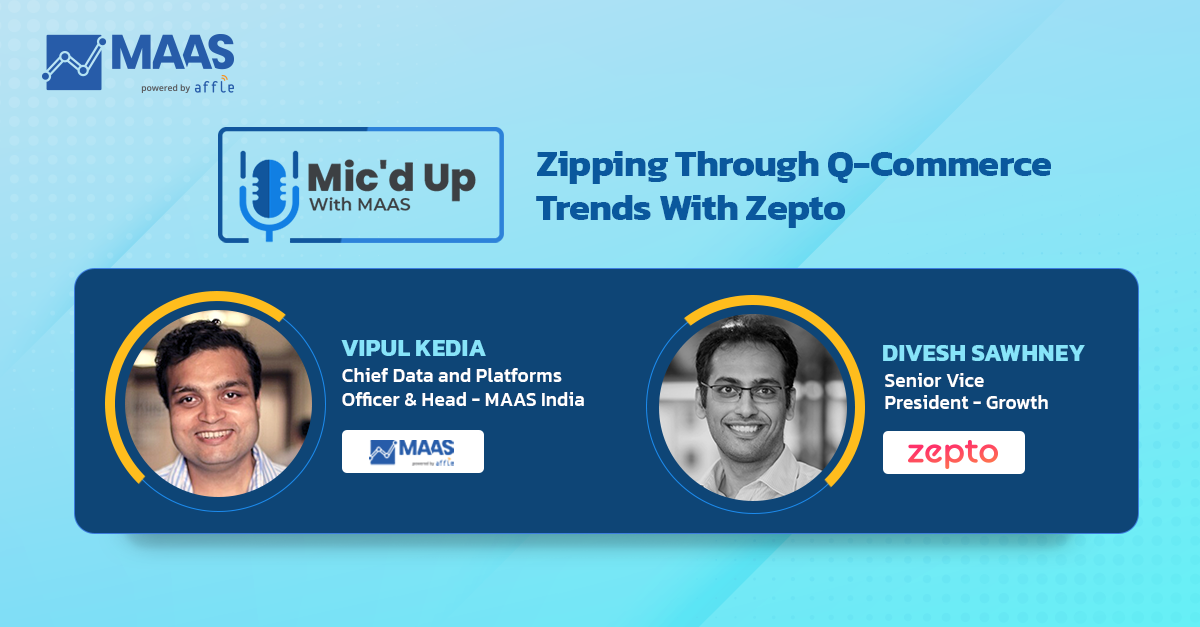 Do you remember a time when you would make a grocery list and rush to a store nearby on a Saturday morning? Or when in the middle of a cooking session you realize you've forgotten a key ingredient and had to run to the store? Well, now mobile is changing that! A few taps on the phone and we have groceries delivered to our doorstep, all in the promise of 10 minutes.
Quick Commerce or Q-Commerce is changing the way India shops. Already an established retail trend in countries like the U.S., India is now an aggressive new entrant in the game. With several major players entering the competition, the retail and eCommerce space is set to transform. In the latest episode, we catch up with Zepto's Senior VP, Growth, Divesh Sawhney on how the traditional approach to buying groceries changes and evolves as Q-Commerce takes flight.
Listen to the full podcast on Apple Podcasts, Spotify, and Google Podcasts!
Want to rev up your app's user acquisition campaign? Get in touch with our team of experts today.