All at SEA – The Madness Behind the Method: The Tết Edition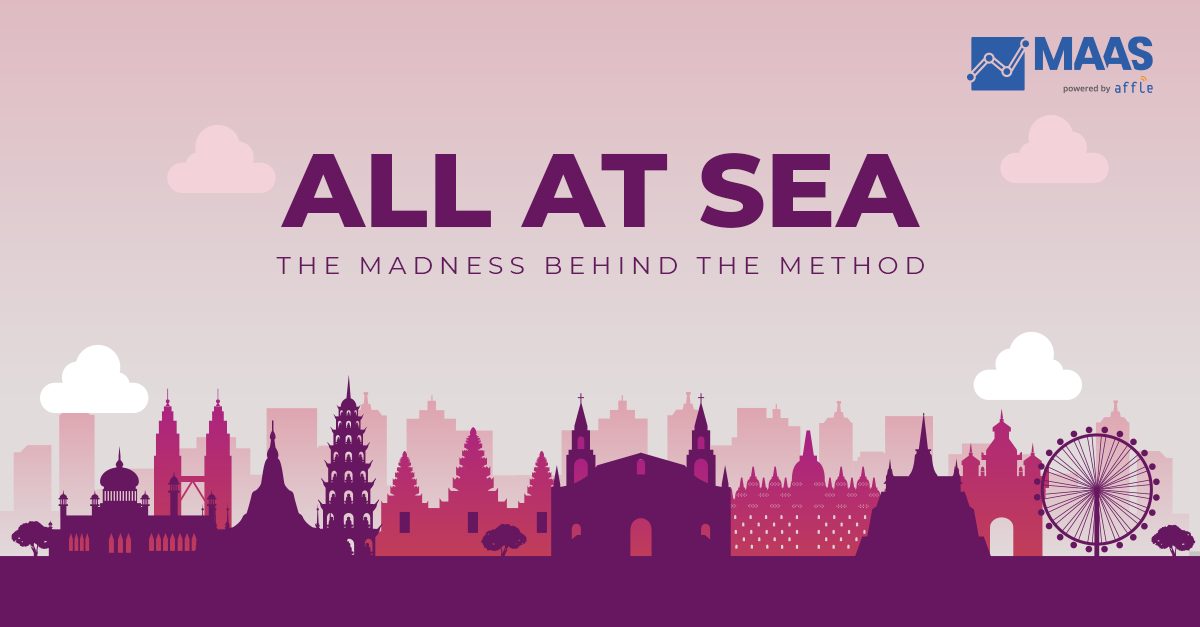 On the surface, Southeast Asia (SEA) looks like a homogenous mix. You have the chaos of traffic and the thrill of a tuk-tuk ride, the wild adventures amidst nature, the aromas of the street-side food stalls, the rich cultural and ancient history, and the warmth of inviting people! Once you explore deeper, it is truly many smaller markets – each with its own distinct history, culture, and nuances. "All at SEA – the madness behind the method" is a special edition feature that takes you through the bylanes of SEA, exploring one distinct region at a time to know what's brewing in the country. Through indigenous voices from the regions, we will get to know the market up close, and personal on special festivals and landmark events and how the region is making its impact in the mobile ecosystem.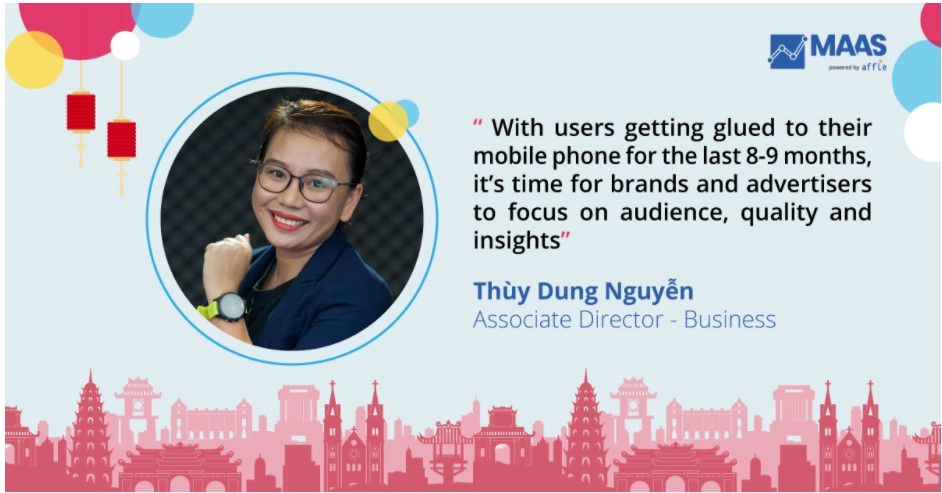 Lunar New Year in SEA comes with its variety of flavors as it moves from one region to another, and so does the marketing efforts. All set for Feb. 12, we will first move to Vietnam that celebrates it as Tết Nguyên Đán. And then our readers can travel to China with us for the Lunar New Year in the country (check it here!). Featured in today's article is Dung Nguyen (known to us as Didi!), our Associate Director – Business, who joins us from Vietnam talking over a cup of coffee and rap music!
On Celebrating Tết
Much like the rest of Southeast Asia this week, we will see the streets decked up with red decoration and the signs of 'Chúc Mừng Năm Mới' adorning homes. It's also quite a sight to see people transporting kumquat trees or peach blossoms on the back of their vehicles, a symbol of prosperity and health. While this year, the festival is amidst the backdrop of Covid, festivities are in place as our team looks forward to the break and celebrations! The festival is three-days long and celebrations begin much earlier. Markets and streets are full of people shopping for decorations, food, firecrackers, and peach blossoms/yellow apricot flowers (in North and South regions, respectively). "As the festival gets closer, it's a long break for many of us, so, this week if you catch me looking up delicious traditional recipes, don't be surprised!" Didi says and shares a tip for travelers keen to visit Vietnam during this time: "it's actually a perfect time because you don't get any traffic on the roads as people celebrate with their families in their home!"
Fireworks in cities on Tết Eve are also something to look forward to!  Although, this year fireworks have been canceled due to social distancing norms. As with the Chinese New Year, it's the year of the Ox and the festival also shares the custom of red envelopes that are gifted by the elders to the young in the family. 
Last year, Covid was still new but now a whole year has passed and the world has gone virtual. She expects Tết to be different this year as the country faces a new wave of Covid. "A lot of people, including me, have canceled their plans to fly and see their family. Since I may not be able to welcome Tết with my family, I have started ordering Tết gifts for them with door-to-door service. I hope in the coming days that the pandemic situation will get better and I can go home to celebrate Tết with my family," says Didi.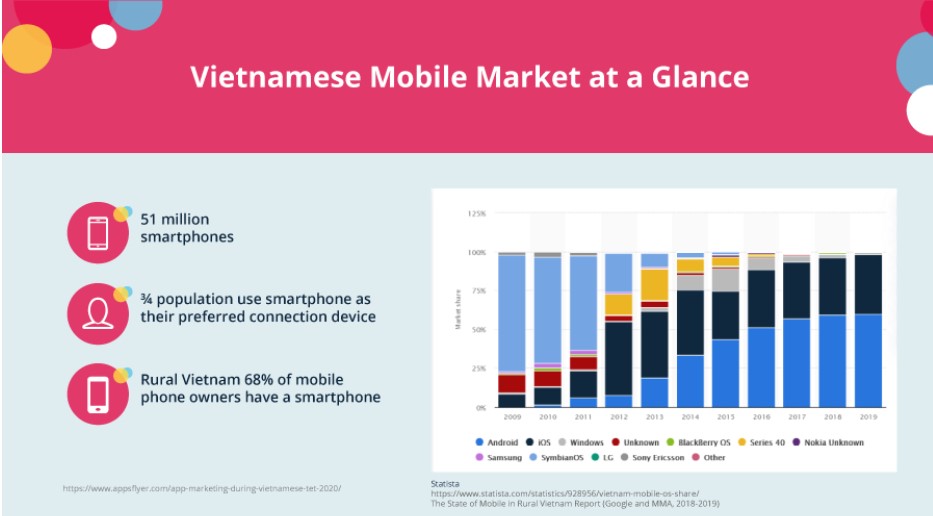 Shop, Eat, Entertain – But All on Mobile! 
Tết is a time of new beginnings and places importance on a fresh start. It is marked by a period of heavy shopping – typically for flowers, clothes, festive food items as well as beverages, making eCommerce the leading channel for festive shopping, this gaming, grocery, hyperlocal, entertainment/music are the categories that are definitely the apps that are making noise. "In general in Vietnam, there is more preference to shop from chain stores and many brands have started developing apps in their marketing ecosystem. I have started engaging more with food delivery apps, health and fitness apps, shopping apps, etc, which I see are also preferred categories for people across," she tells us.
The new normal is also quite different in Vietnam this year, as we witnessed with festive trends across the world. Online traffic is increasing in the big cities as well as rural areas as people have been working, relaxing, studying… all on online devices, and mostly mobile. "From my industry conversations, I get the sense that it is not about install or acquisition only, this time the efforts are also about creating immersive in-app experiences," Didi adds. (Read more on the Tết consumption here.)
Rap, Vietnam, and Marketing
Something exciting happened last year in Vietnam when rap emerged to the mainstream on national TV. Didi is a self-confessed rap music aficionado, Didi tells me that rap music is also changing marketing. BinZ, known as Binz Da Poet, released a new song called "Bigcityboi" which instantly reached the top charts on YouTube. "The song was so viral that as soon as I saw BinZ cooperating with mobile money app MOMO, I reloaded the app and activated the service!" (Speaking of music, we have Spotify on our mind because we just launched our brand new podcast series Mic'd Up with MAAS!)
With shows like Rap Viet and King of Rap, Key Opinion Leaders became the most sought-after promotion tools by brands. I have also seen more and more brands incorporating Vietnamese rappers as brand associates in their marketing campaigns." Brands, looking to make the most of this high season, need to ensure they are in the right place to leverage the festive demand. While traditional methods like SEO and display ads still dominate in Vietnam, formats such as MV Music and video ads are also quite popular. Mobile-first in-stream video ads offer advertisers the uplift they need for brand awareness and encourage users to install the app.
The industry in Vietnam is changing and mobile is becoming an ever-important channel. Didi, with her experience in setting up campaigns and working with industry clients, says that "you should start early with UA and then slowly move to retarget to improve the LTV of the user." 
"I do miss getting to meet marketers over coffee, but now Zoom calls have to do! So much has changed this year and it's interesting to exchange notes with them virtually. I see that understanding the market and its expectations can largely influence the targeting of any marketing campaign," she adds. And this is important for festive periods like Tết where the user can be engaged over a specific period of time. Non-organic installs of categories like gaming, shopping, and entertainment move drastically pre, during, and post-Tết. 
She leads me in on another great tip: "Optimization is something I always recommend when it comes to the best practices. You should always try to expand the audience bucket by creating look-alikes that will ensure that you will never be out of the audience. Brands and advertisers are also focusing on the audience, quality and insights as more and more people come to mobile."
Chúc Mừng Năm Mới!
Want to explore the market in Vietnam? Connect with Dung Nguyen at dung.nguyen@affle.com!
Download our latest app marketing playbook to conquer your app marketing during the festive season of Tết.